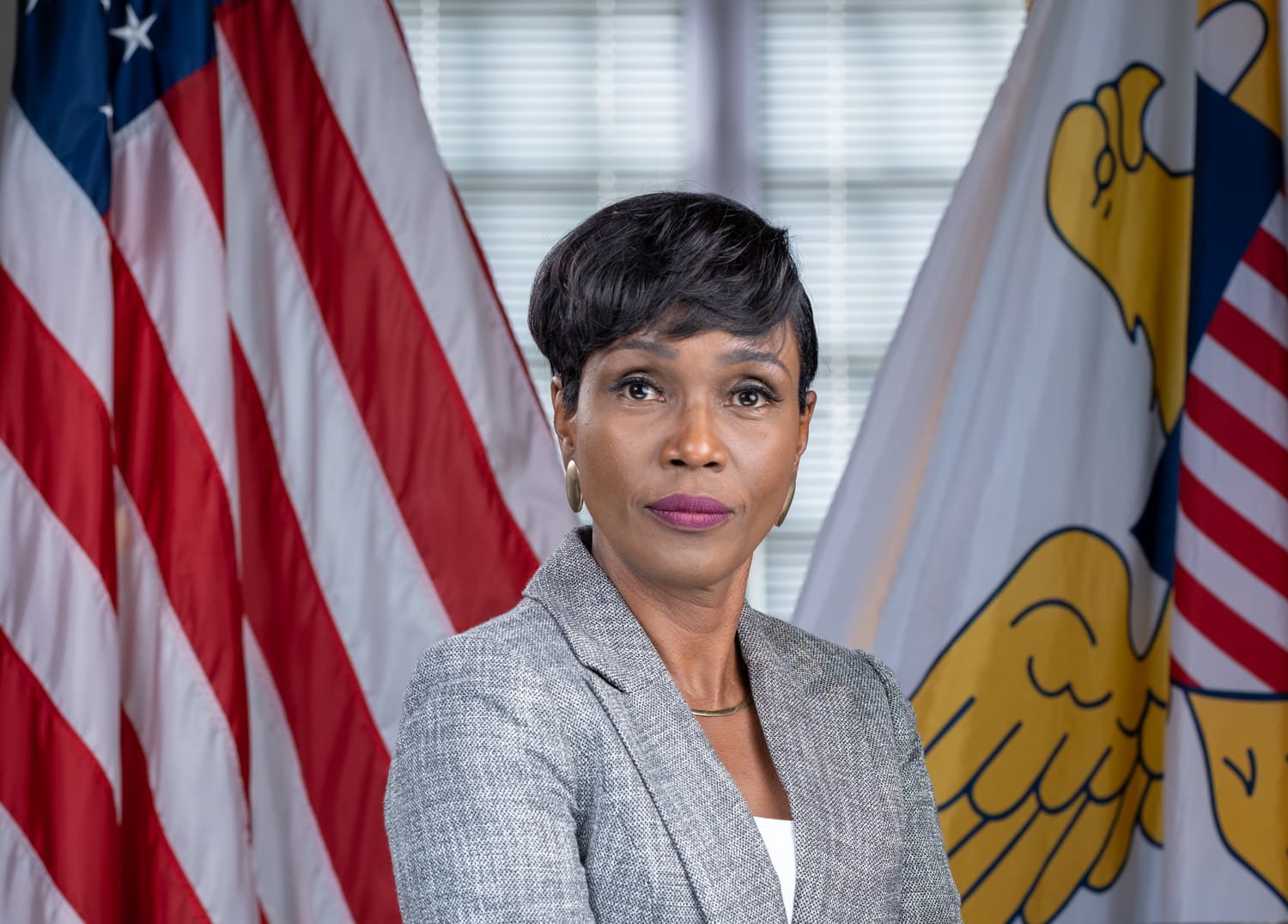 U.S. Virgin Islands Attorney General Denise George
U.S. Virgin Islands Attorney General Denise George was removed from her position on Dec. 31, just days after filing a lawsuit alleging that JPMorgan Chase & Co. aided convicted pedophile Jeffrey Epstein in carrying out his sex trafficking crimes.
George had served under the administration of Democrat Gov. Albert Bryan Jr. for four years.
"I relieved Denise George of her duties as attorney general this weekend," Bryan told news outlets in a statement amid reports he was blindsided by George's lawsuit.
"I thank her for her service to the people of the territory during the past four years as attorney general and wish her the best in her future endeavours."
Chief Deputy Attorney General Carol Thomas-Jacobs has been appointed acting attorney general in the wake of George's departure.
'A Blind Eye'
Filed on Dec. 27 in a Manhattan District Court, George's lawsuit stated that her office had investigated Epstein's activities and found that JPMorgan had "knowingly, negligently, and unlawfully provided and pulled the levers through which recruiters and victims were paid and was indispensable to the operation and concealment of the Epstein trafficking enterprise."
JPMorgan, she held, was "indispensable to the operation and concealment" of the financier's operation—even after his 2008 conviction of soliciting prostitution from a minor.
"Upon information and belief, JP Morgan turned a blind eye to evidence of human trafficking over more than a decade because of Epstein's own financial footprint, and because of the deals and clients that Epstein brought and promised to bring to the bank," the lawsuit alleged.
"These decisions were advocated and approved at the senior levels of JP Morgan," the filing added.
Further charging that JPMorgan unfairly profited from its relationship with Epstein, the lawsuit requested unspecified damages for alleged violations of sex trafficking, bank secrecy, and consumer laws and asked that the bank be forced to relinquish any profits from its dealings with Epstein.
The lawsuit followed two separate lawsuits filed in New York on Nov. 24 by two unnamed women who accused Epstein of sexual abuse. Those lawsuits alleged that JPMorgan and Deutsche Bank AG facilitated Epstein's sex trafficking operation by continuing their financial relationships with him after his 2008 conviction.
Prior Settlement
In December, Epstein's estate agreed to pay the U.S. Virgin Islands $105 million, settling a previous lawsuit George had filed in 2020 over Epstein's fraud, sex trafficking, and child exploitation crimes in the territory on his private island of Little St. James.
In that lawsuit, Epstein's attorneys were accused of using a network of shell companies to fraudulently obtain more than $144 million in tax benefits, funding the purchase of the island and the financier's sexual abuse of women and children.
"The action was based on findings of our investigation that revealed that Epstein and his co-defendants carried out an expansive criminal enterprise through which dozens of young women and children were trafficked to the Virgin Islands, raped, sexually exploited, and held captive on Epstein's secluded private island, Little St. James, over a period of 15 years," George noted at a press conference.
Epstein's companies received tax benefits from the U.S. Virgin Islands Economic Development Commission, an entity of the territory's Economic Development Authority (EDA) that grants approved applicants a 90 percent income tax exemption to encourage economic development in the region.
Bryan, prior to his current role as governor, served as chairman of the EDA from 2007 to 2014, under former Democratic Gov. John de Jongh.
According to the Virgin Islands Daily News, Bryan signed off on a 10-year package of economic incentives for Epstein's Southern Trust Co. in 2013.
Meanwhile, De Jongh's wife, Cecile, began working for Epstein in 1998 and was still listed as the office manager for Southern Trust Co. on the EDA website several months after his alleged suicide in 2019, the outlet reported.
Epstein, 66, died in a Manhattan jail in August 2019 while awaiting trial on sex trafficking charges. His death was ruled a suicide by the city's medical examiner.
JP Morgan declined to comment, while Bryan's office did not return an inquiry from The Epoch Times.