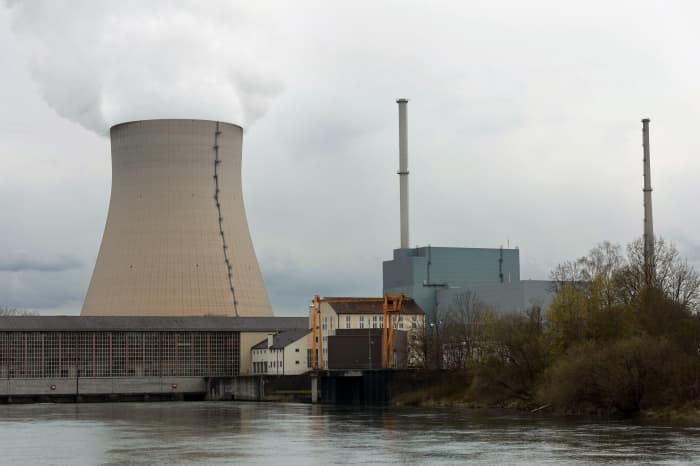 ESSENBACH, GERMANY – APRIL 13: General outside view of the Isar 2 nuclear power plant on April 13, 2023 in Essenbach, Germany Johannes Simon/Getty Images
https://www.marketwatch.com/story/germany-begins-post-nuclear-age-as-finland-opens-europes-largest-plant-50c70c98
In the midst of an energy crisis, Germany has turned off its nuclear power plants.
The country's last three nuclear power plants were shut down over the weekend.
Unlike neighboring France, nuclear hasn't played a big role in Germany's energy output — representing 6% of the total last year.
While nuclear power risks disasters such as those at Three Mile Island and Fukushima, Germany has had to rely more on coal, the dirtiest power source. On Monday, coal accounted for as much as 48% of the country's electricity, according to data from Energy Monitor by way of the European Network of Transmission System Operators.
TTF futures, the European benchmark for electricity prices, rose 1% on Monday.
The anti-nuclear view espoused in Germany, and the visceral reaction to it, was espoused in this tweet from Melanie Vogel, a French senator of the Green Party.
Meanwhile, Finland has taken the opposite route, as the largest nuclear reactor in Europe started operations over the weekend.