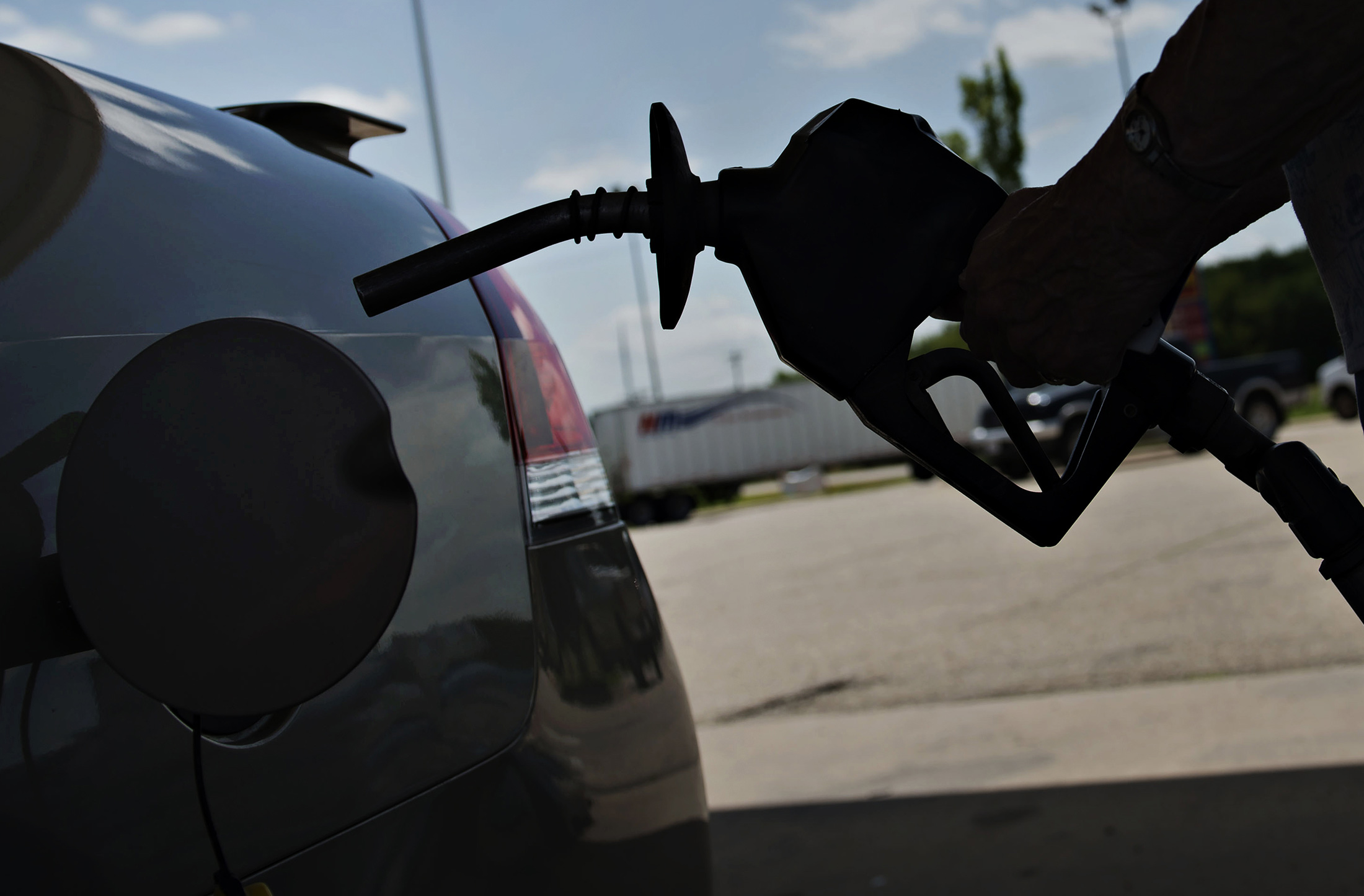 A customer prepares to fuel her vehicle at a Road Ranger gas station in Princeton, Illinois, U.S., on Tuesday, June 17, 2014. Gasoline in the U.S. climbed this week, boosted by a surge in oil, and is expected to reach the highest level for this time of year since 2008.
https://www.bloomberg.com/news/articles/2017-09-24/average-us-gas-price-drops-7-cents-as-refineries-bounce-back
The average price of a gallon of regular-grade gasoline fell 7 cents nationally over the past two weeks, to $2.62.
Industry analyst Trilby Lundberg of the Lundberg Survey said Sunday that the drop comes as flooded refineries continue to come back online after devastation caused by Hurricane Harvey.
Lundberg says she expects prices will continue to fall in the next few weeks.
Gas in San Francisco was the highest in the contiguous United States at an average of $3.18 a gallon. The lowest was in St. Louis at $2.19 a gallon.
The U.S. average diesel price is $2.51, down 2 cents from two weeks ago.