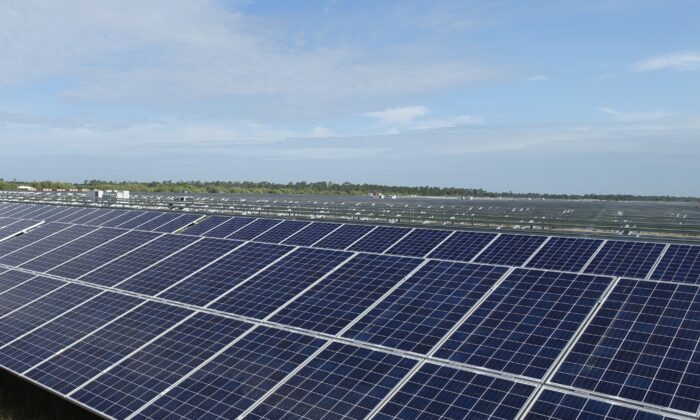 A solar farm under construction in Punta Gorda, Fla., on April 22, 2016. (Kerry Sheridan/AFP via Getty Images)

https://www.theepochtimes.com/house-passes-measure-blocking-china-from-buying-us-farmland_5161734.html
A bipartisan House majority has overwhelmingly passed a measure to keep Chinese investment out of U.S. land vital for producing renewable energy.
The measure, derived from the Defend America's Rural Energy Act sponsored by Rep. Randy Feenstra (R-Iowa), passed with a vote of 407–26 on March 30 as an amendment to a bill earlier on Thursday that seeks to lower energy costs for Americans. It received support from 223 Republicans and 184 Democrats.
"Food security is national security," Rep. Derrick Van Orden (R-Wis.), who signed on Feenstra's amendment, told The Epoch Times, adding he was proud to cosponsor a measure that "keeps farmland in the hands of farmers and out of the hands of the Chinese Communist Party."
Rep. Clay Higgins (R-La.) said he believes "American policy should deal with China quite decisively, and assert our massive economic leverage in every way possible."
"Wars are averted through wise economic policy, and freedom has a chance to take root," he told The Epoch Times after the measure's passage. "My Democrat colleagues who understand these simple truths and voted with Republicans today should be recognized and commended. The entire world is imperiled because of CCP aggression, and America must lead the causes of peace through strength, and individual rights."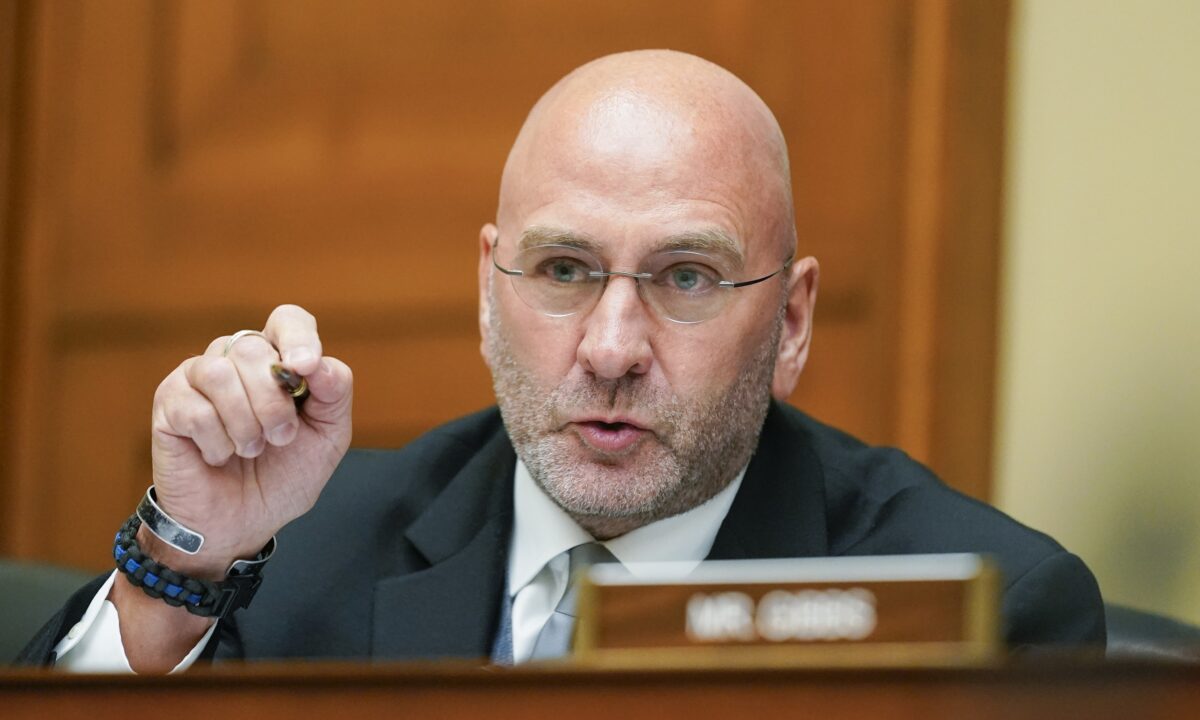 Rep. Don Bacon, Republican from Nebraska, noted that his state is "one of the largest food-producing states in the nation and the world."
"Agricultural security is national security," he told The Epoch Times.
While Chinese investors own just shy of 1 percent of all foreign-held land in the United States as of 2021, land acquisition from China has taken on an accelerating pace. From 2010 to 2021, purchases from the country have leaped from 13,720 acres to 383,935 acres, a nearly 30-fold increase in just over a decade.
Such Chinese land ownership has drawn pushback recently in states such as North Dakota, where Chinese agribusiness Fufeng Group purchased 370 acres of farmland to build a corn mill near a sensitive air force base. In January, the U.S. Air Force warned that the project poses a "significant threat to national security." The Grand Forks City Council in February unanimously voted to scrap the project.
Prior to that, China-based Guanghui Energy had acquired over 130,000 acres of ranch land in Texas to develop a wind farm near the Air Force's largest pilot training facility. The founder of the Chinese firm is a former Chinese military officer.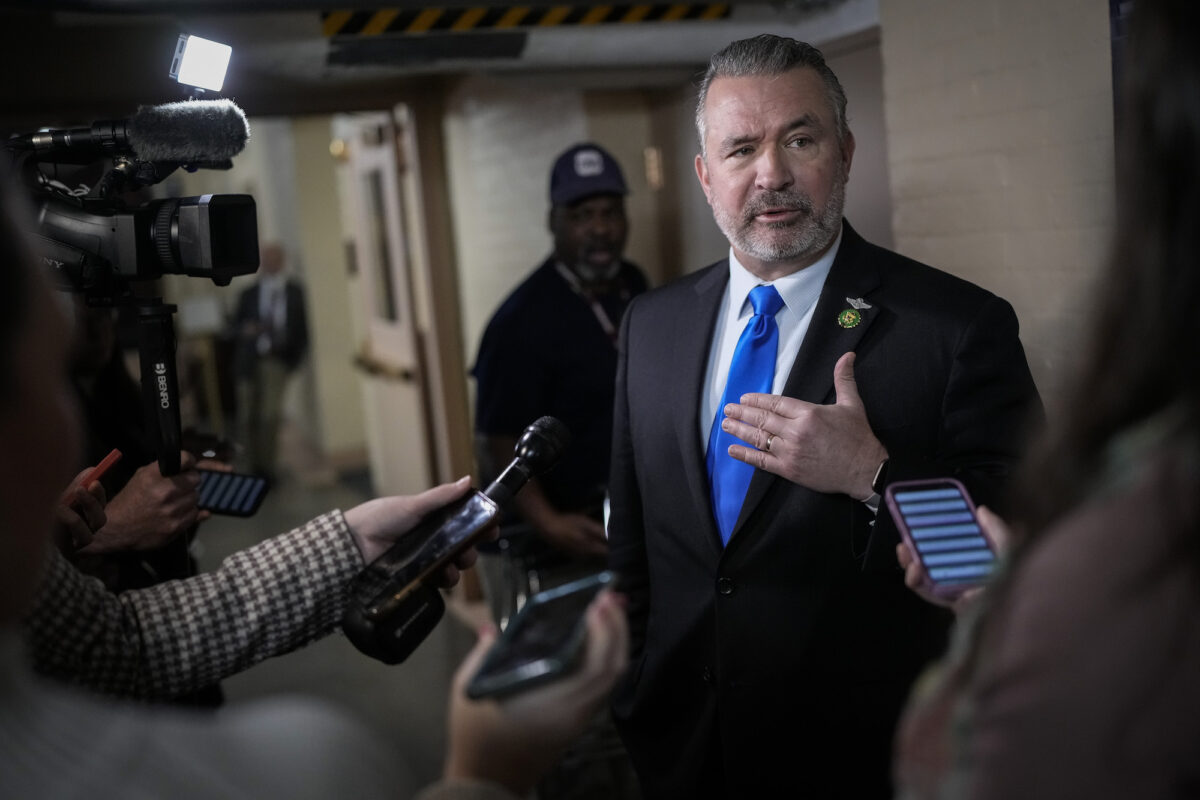 To Bacon, these Chinese investments near military facilities points to a worrying pattern.
"This is a grave concern, particularly since tensions with China are at an all-time high," he said.
On March 28, Virginia signed into law a bill targeting China and other foreign adversaries in agricultural land acquisition. State lawmakers from Texas and Florida are also making a similar push.