https://www.foxbusiness.com/markets/banks-canceling-lines-business-credit-soonhttps://www.foxbusiness.com/markets/banks-canceling-lines-business-credit-soon
The growing banking crisis has small business owners concerned their lines of credit could be canceled as elevated interest rates further diminish loans in the financial sector.
Molly Day, vice president of public affairs with the National Small Business Association (NSBA), said, "These firms are justifiably concerned about the security of their finances, particularly following the collapse of Silicon Valley Bank."
JAMIE DIMON WARNS BANKING CRISIS IS NOT OVER
"They've been through it all before, credit lines being called in early, loans being reduced," she added. "It was a nightmare then, and it would be a nightmare again today, but unlike large businesses that can absorb financial fluctuations, small businesses are often seen as risky and have little recourse."
The economic recession from 2007 to 2009 sent shock waves through the small business sector as fewer startups were created, layoffs were implemented and commercial lending slowed.
CREDIT SUISSE EXECS ADDRESS UBS TAKEOVER
Last week, the NSBA released a small business poll on the current state of lending in the U.S. following the collapse of Silicon Valley Bank (SVB).
More than half of the respondents said they are not able to obtain adequate financing, while one-third of respondents said terms have become less favorable to their business in just the last month.
Meanwhile, 13% of the respondents said that in the last month alone, they have experienced a decrease in the account limits of their credit lines or credit cards.
IS MY BANK SAFE FROM FAILING? WARNING SIGNS OF FINANCIAL TROUBLE
Tambra Hollingsworth, owner of Southside Spectrum Pediatrics in Virginia Beach, Virginia, told FOX Business, "I was awarded start-up cost in 2022, however, it was not nearly enough to open a small pediatric medical practice."
"Since, I have been denied more credit because of insufficient revenue with a business in its infancy stage," she said.
Small businesses have seen lending standards tighten over the last year, creating ripple effects in their ability to maintain and grow their businesses, according to the NSBA.
Austin Jones, co-founder of Daedalus Industrial, an engineering and automation company working in the tech sector, said customers in the industry "will have their access to debt constrained if the banking system continues this trajectory."
"We are very concerned," he continued. "If a tech company has their lines of credit canceled, there are significant growth impacts for firms trying to rapidly scale."
Jones said you can draw a direct line between availability of capital and opportunity to scale.
"Unexpectedly canceling lines of credit in tech would be the equivalent of pulling the emergency brake on your car driving down the interstate," he said.
What sector will be hit the most?
Jason Premo, president and chief technology officer of Acclaim Aerospace, said, "Manufacturing will be impacted heavily due to cost of materials and labor, unlike an IT software company with much fewer people and zero raw materials."
"Small to medium businesses that are growing need working capital the most," he said. "They are paying for weekly labor and materials up front or within 30 days, spending lots of money very fast while not seeing any customer payments for six months."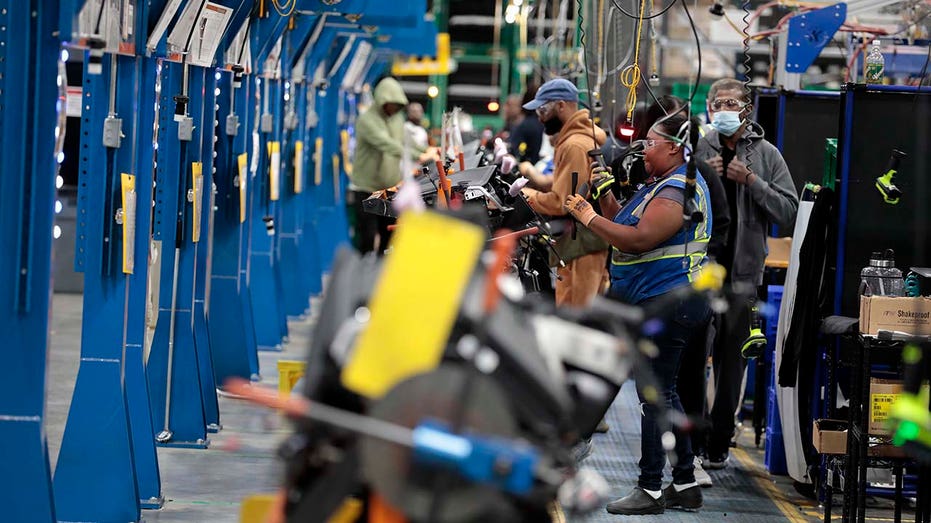 "When recession hit in 2008, we had $1 million in credit with Wells Fargo, and they surprised us by canceling our line despite being studious customers and always being on time with payments," Premo said.
Meanwhile, the latest ADP jobs data showed that jobs in financial activities (-51,000), professional/business (-46,000), information (-7,000) and manufacturing (-30,000) lost jobs in March.
Banking crisis, inflation, interest rates to blame
On Tuesday, JPMorgan Chase CEO Jamie Dimon warned that the turmoil that has engulfed the financial sector in the wake of recent bank collapses is not over and will ripple throughout the economy for many years.
Last week, First Citizens Bank began acquiring assets from Silicon Valley Bank. In March, the Federal Reserve announced another 25-basis-point interest rate increase after SVB and Signature Bank collapsed, erasing billions of market value in financial stocks, while First Republic Bank struggled to stay in business even after a $30 billion lifeline from other financial institutions.
CREDIT SUISSE HELPING RICH AMERICANS EVADE TAXES: REPORT
In an interview with FOX Business, SBA lending manager Paul Pickhardt said small businesses are "worried sick about the impact rising interest rates will have on their ability to operate in the face of significantly higher payments."
"When you blend higher rates with inflation worries and continued talk about recession, small businesses owners are really put in a pinch," he added.