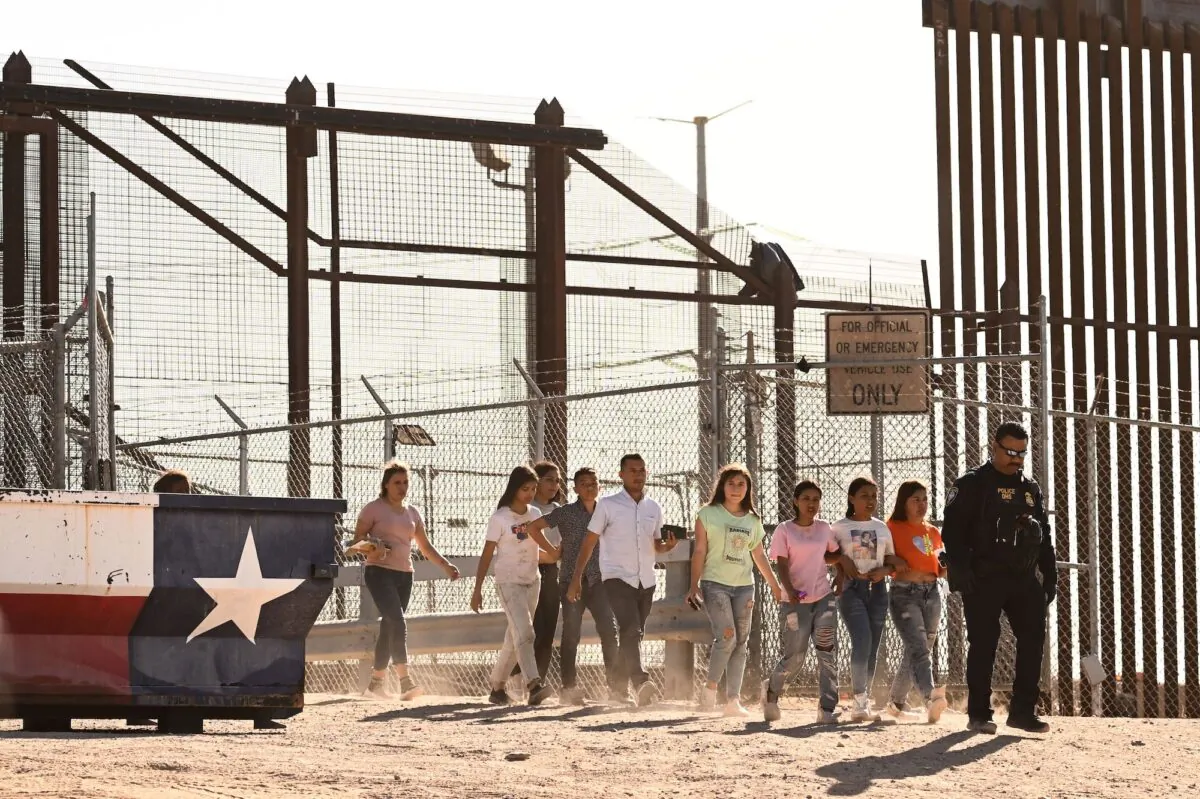 Illegal immigrants board vans after waiting along the border wall to surrender to U.S. Customs and Border Protection (CBP) Border Patrol agents for immigration and asylum claim processing upon crossing the Rio Grande river into the United States on the U.S.-Mexico border in El Paso, Texas, on May 11, 2023. (Patrick T. Fallon/AFP via Getty Images)
https://www.theepochtimes.com/mkt_app/us/exclusive-biden-border-policies-open-loopholes-for-human-traffickers-insiders-say-5409525
As "Sound of Freedom" continues to push conversations of child sex trafficking further into the American zeitgeist, insiders and experts say President Joe Biden's border policies are helping facilitate the burgeoning child sex trafficking industry.
Released July 4, "Sound of Freedom" grossed $14 million, becoming the number one film in America.
According to a July 28 press release, national box office sales for "Sound of Freedom" surged past $130 million. The film will soon be released internationally.
The movie is based on the true story of Tim Ballard, a federal agent who rescued a young boy from child traffickers and sets off on a dangerous mission to save the boy's sister, who is still being held captive.
While some have attacked the film's credibility, dismissing the story as being based on QAnon "adrenochrome conspiracy" theories that rely on "tired Hollywood tropes," others are comparing the story to what happened on the island owned by billionaire Jeffrey Epstein. Many are wondering why none of the high-profile customers of Mr. Epstein have been arrested. Controversy regarding his alleged prison cell suicide is still the topic of news headlines and social media chatter.
As reported by child welfare nonprofit Save the Children, "Child trafficking affects every country in the world." Nearly 30 percent of all human trafficking victims worldwide are children, and most are girls. Many victims are trafficked by someone they know, such as a family member.
Despite the myth that trafficking occurs primarily in developing countries, Save the Children alleges that "the United States is one of the most active sex trafficking countries in the world."
'They Are Trying to Make a Difference'
As a child, Victor Marx was severely abused, tortured, then left in a commercial cooler to die. By the time he graduated high school, his life was consumed with drugs, fights, and theft. He credits the discipline of the military and his faith in God for his survival. Today, through his organization, All Things Possible, Mr. Marx spends his time hunting sexual predators and rescuing women and children who are being held captive by traffickers and abusers.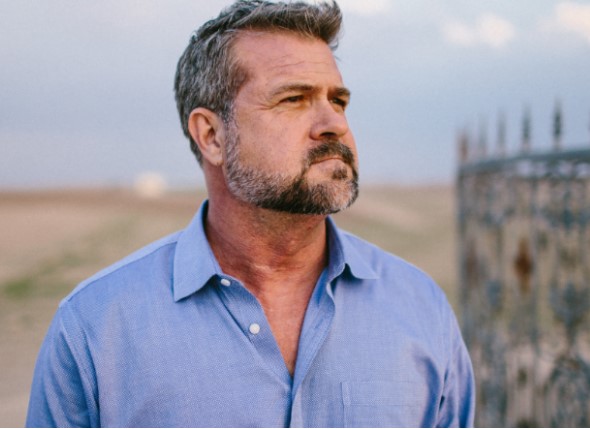 Mr. Marx is one of a growing number of people who are calling out the Biden administration for border policies that, they say, actually help human traffickers. However, he said he feels quite differently about the agents on the ground.
In an exclusive interview with The Epoch Times, Mr. Marx shared the story of his latest rescue mission with his wife, Eileen, completed just 48 hours earlier.
The victim is a teenage girl who had been groomed and handed over to a 53-year-old pedophile at the age of 14 by her own mother.
For the safety of the child, who may still be in danger, Mr. Marx asked that The Epoch Times not disclose the name of the victim's home country or her identity.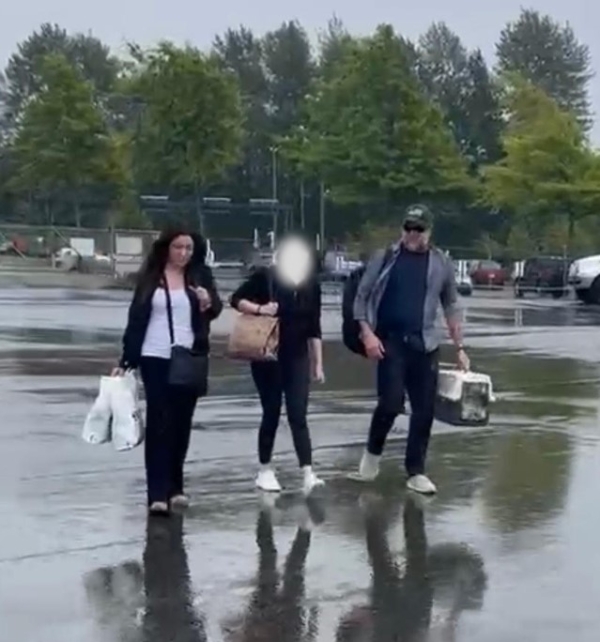 A private plane used in the victim's "Freedom Flight" was made possible by unnamed donors in Alabama. The pilot, whose identity remains secret, is a member of the Blue Angels.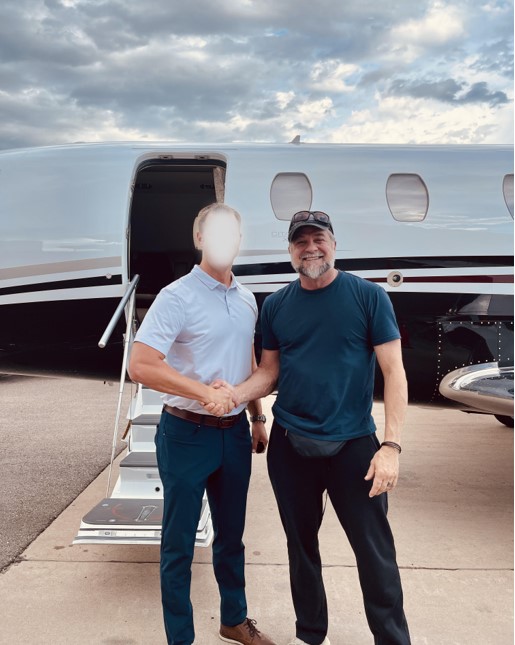 Among the many challenges of the rescue was the young victim's lack of a passport. Because of this, the victim and her rescuers were detained at the U.S. border. They were separated and questioned for hours.
Border agents suspected Mr. Marx and his wife of trafficking the girl. It wasn't until two CBP agents were brought in and the lead agent recognized Mr. Marx that everything changed, he said.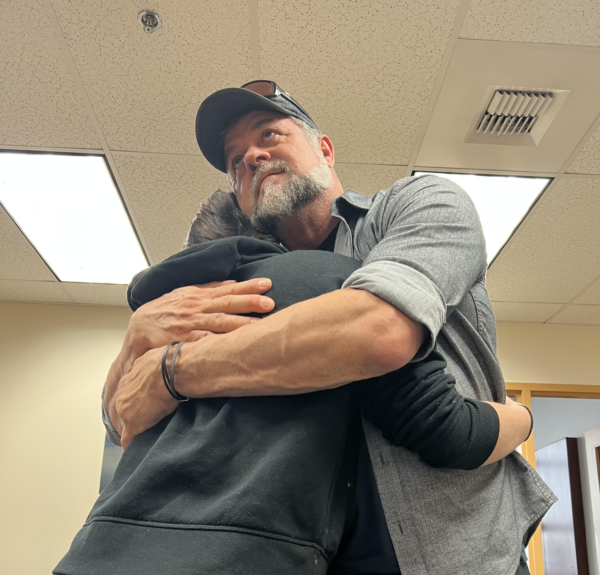 Not only did that agent convince the others that the child was safe with Mr. Marx, but he granted the girl emergency entrance into the United States.
"Without a passport, that's unheard of," Mr. Marx said. "Hats off to the Department of Homeland Security and the U.S. Customs and Border Protection. They did a good job of doing what they do on that border by making the best decisions for that girl. We even had one of the agents give us a ride to where we were going to stay that night. The agent who let her in without a passport even let me get a photo with him."
With permission from the agent, identified only as "Officer Wes," Mr. Marx shared the photo with The Epoch Times.
"It was a very powerful moment," Mr. Marx recalled, admitting he was still exhausted from the ordeal. But he had one last thing to share.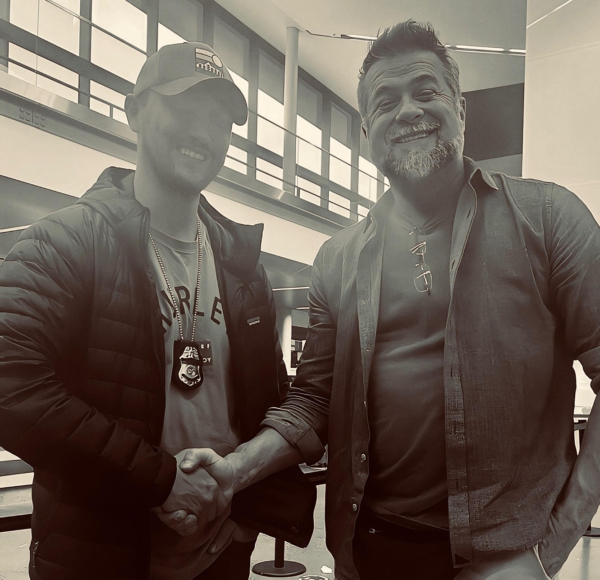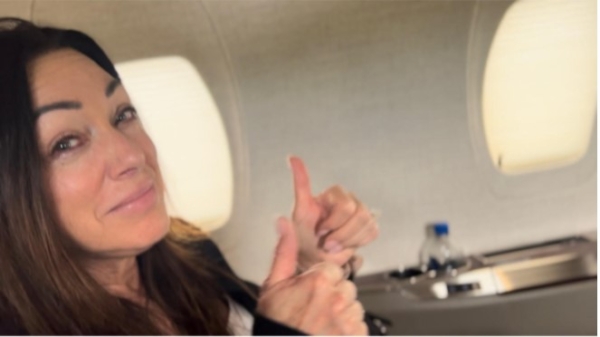 "I need people to understand, especially with all of those missing children and how messed up our government is, there are many, many people in law enforcement who are good people," he said. "They might be swimming upstream for lack of support and lack of funding. But they are trying to make a difference and they proved it in our case. It was very encouraging. You will always have agents who will stick their neck out and risk a lot to do the right thing. "
'Sound of Freedom Has Opened America's Eyes'
Retired Army Major Jeffrey Prather is a former special operative, former chief of global operations for the Defense Intelligence Agency, and special agent for the Drug Enforcement Administration.
Maj. Prather's story is "surprisingly similar" to that of Mr. Ballard, he said.
Both studied political science and international relations. Whereas Mr. Ballard was part of the CIA, Maj. Prather became a "Psyop Soldier" in the Army's Psychological Operations branch, deploying with the Ranger Regiment and 7th Special Forces Group in Central and South America. Just before the Panama invasion, he was recruited by the U.S. Drug Enforcement Administration (DEA).
While Mr. Ballard spent 12 years working along the U.S.–Mexico border in Calexico, California, with Homeland Security, Maj. Prather spent a decade at the border in Nogales, Arizona, as part of the Defense Intelligence Agency's Human Services.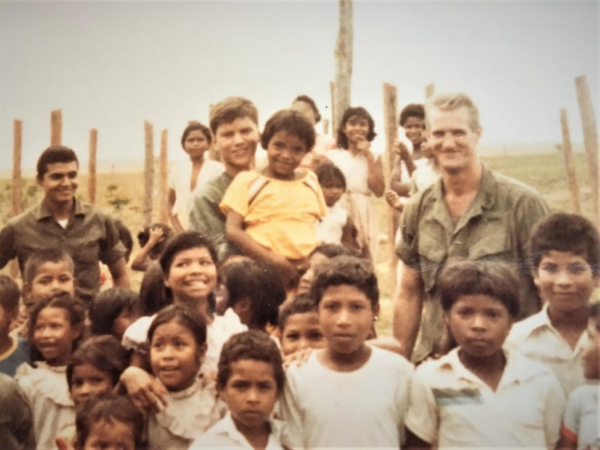 Maj. Prather said he also believes that Biden administration policies are enabling child sex traffickers.
While Maj. Prather has not had as much direct experience in rescuing large numbers of children from sex trafficking rings, his experience in Central and South America, working in drug enforcement, and along the border have given him enough first-hand experience to understand how current policies are making it easier for sex traffickers to conduct business in the United States.
"The cartels run the smuggling corridors completely," he explained, adding that "the Mexican police are in on it and the Mexican military is in on it."
He pointed out that the Department of Justice recently deleted entire blocks of information on child sex trafficking—specifically related to "International Sex Trafficking of Minors," "Domestic Sex Trafficking of Minors" and "Child Victims of Prostitution"—from its website. The deleted information can still be seen in an image from the WayBackMachine.
The Accusers
On July 20, Republican senators held a press conference accusing President Joe Biden of facilitating human trafficking through his "failed open border policies."
Sen. John Cornyn (R-Texas) noted that 300,000 children have been placed with sponsors in the United States by the Biden administration's Health and Human Service Department or Office of Refugee Relocation. Of those 300,000 children, nearly 85,000 are now missing or unaccounted for, he said.
"In 85,000 of those placements, the 30-day wellness call that is typically made by the administration went unanswered. What's happening to them—whether they're going to school, whether they're getting health care, whether they're being recruited for gangs, whether they're being trafficked for sex, or just simply neglected or abused—the Biden administration doesn't know, and the truth is, they don't care."
Mr. Cornyn added that, while high-level officials like former Secretary of Labor Marty Walsh and former head of the U.S. Domestic Policy Council Susan Rice have been informed about what was going on, they have "refused to do anything about it."
In a July 11 post on social media, Senate Republicans alleged that the Biden administration has "created the largest child trafficking ring in U.S. history."
During an appearance on "Jesse Watters Primetime," Sen. Josh Hawley (R-Mo.) called on the FBI to investigate the Homeland Security department "to figure out who is facilitating these smuggling rings," saying, "We're looking at the biggest child-smuggling ring and the biggest child labor ring in American history, and this administration is responsible for it."
In April testimony before the House Judiciary Subcommittee on Immigration Integrity, Security, and Enforcement (pdf), whistleblower Tara Lee Rodas said, "Whether intentional or not, it can be argued that the U.S. government has become the middleman in a large scale, multi-billion-dollar, child trafficking operation run by bad actors seeking to profit off the lives of children."
Jessica Vaughn, director of Policy Studies at the Center for Immigration Studies, also testified (pdf) at the hearing on April 26, saying, "The Biden administration has implemented policies that incentivize the illegal entry of unaccompanied alien children on a massive scale."
'I Knew What I Was Seeing'
Sheena Rodriguez—president and founder of Alliance for a Safe Texas—also testified before Congress, sharing her "concerns regarding what is happening to the children at the southern border because of the current administration's policies."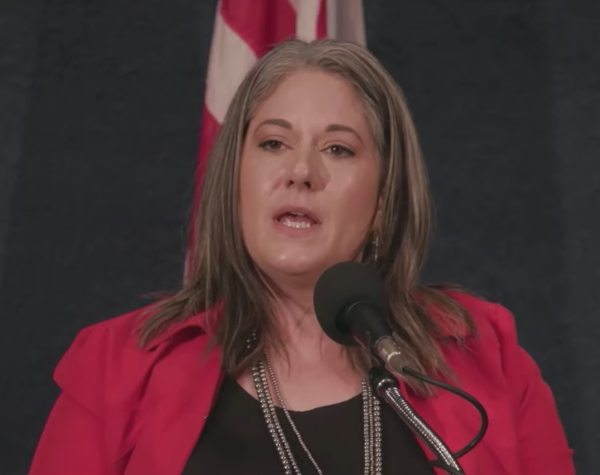 "I knew what I was seeing," Ms. Rodriguez told The Epoch Times. "I knew what the kids were telling me."
Ms. Rodriguez shared with The Epoch Times photos of a few of the thousands of ID cards she has seen discarded on the Texas side of the border.
Fearing that whoever has the children might see the images, Ms. Rodriguez asked that The Epoch Times blur their faces and redact any information that could identify them.
The youngest was just 6 years old.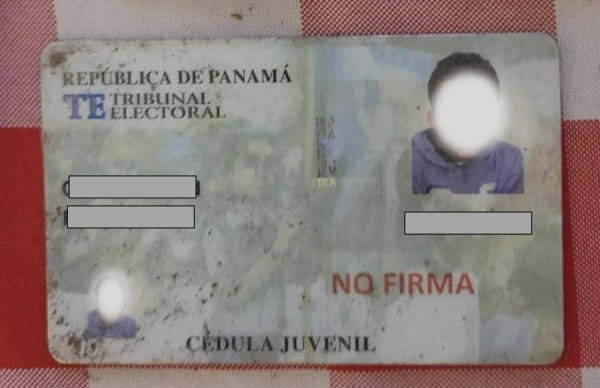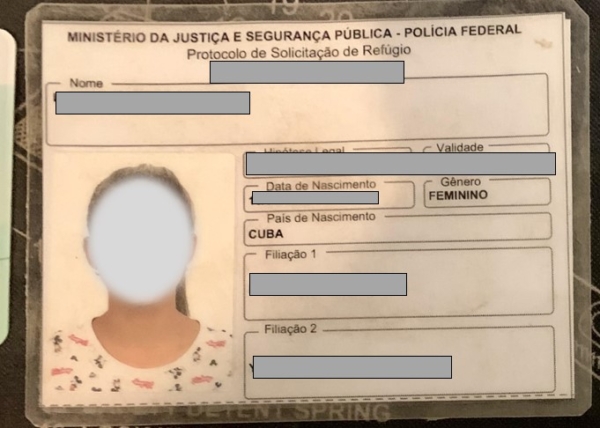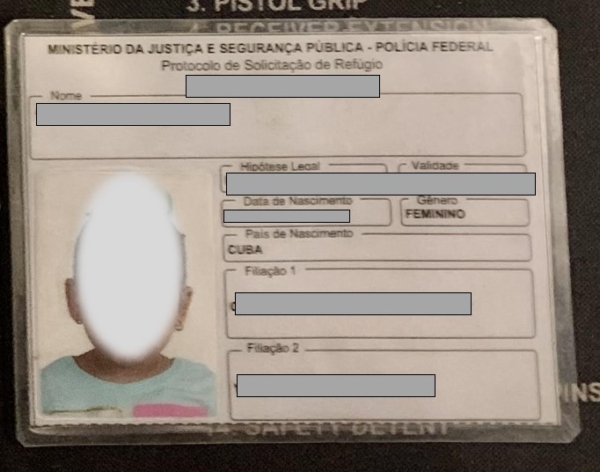 On one of her many trips to the border, Ms. Rodriguez met an unaccompanied 10-year-old girl from Guatemala in the Rio Grande Valley sector. From the child's appearance, Ms. Rodriguez said she was certain the child had "been abused along the route."
"She had this piece of paper in her hands with two numbers on it and she said she was supposed to be going to her father in the Midwest," Ms. Rodriguez recalled. "When I asked if she ever met him, she said she never met him or even spoke to him. But she was excited to go be with her father and learn about him. And she wanted to color."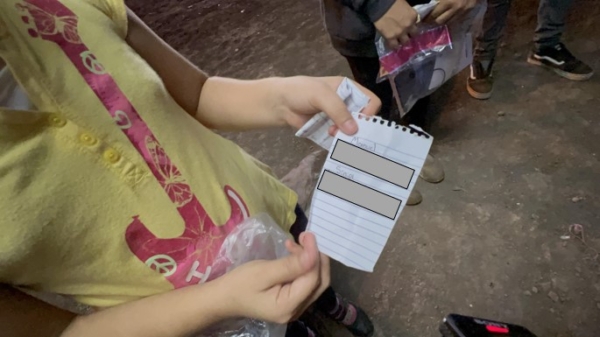 'Absolutely Incentivizing' Child Sex Trafficking
In an interview with Fox News, Mr. Ballard said that the policies of the Biden administration are "absolutely incentivizing" the child sex trafficking market.
He explained that traffickers will connect children with a "sponsor," while federal and nongovernmental individuals will then contact the "sponsors" and pass the children on to them.
"[They] will literally call the phone number—I've watched them do it," Mr. Ballard said, adding that "someone will come to pick them up, or our taxpayers pay for these kids to be delivered to whatever name the trafficker gave the child. It's that simple."
Ms. Rodriguez pointed to another step Mr. Biden's administration has taken to make it impossible to prove if a child is related to "sponsors" claiming to be a relative.
In a May 19 memo (pdf), the U.S. Customs and Border Protection (CBP) announced it was ending familial DNA testing. That testing "has led DHS to detect numerous attempts of familial fraud at the southern border," wrote Rep. Glenn Grothman (R-Wis.), along with other lawmakers, in a letter to CBP acting commissioner Troy Miller (pdf). Rep. Grothman is the chairman of the House Subcommittee on National Security, the Border, and Foreign Affairs.
"Additionally," the letter continued, "a DHS Inspector General report found that 1 in 10 children who underwent DNA testing were not related to the adults claiming to be relatives. Other reports have found that as many as 3 in 10 children share no familial relation whatsoever to the adults claiming them."
Ms. Rodriguez also suggested that the number of missing or unaccounted for minors is "grossly underreported," because without ID and DNA testing, "they don't exist." She added that it's difficult not to acknowledge that "a good portion of them" have either been sold into sex or labor trafficking, or are dead.
According to its May 2023 Monthly Operational Update, CBP encountered an average of 435 unaccompanied minors per day. A total of 9,943 unaccompanied minors were encountered by CBP in May.
The Epoch Times reached out to the White House, Customs and Border Protection, and the Department of Justice for comment.