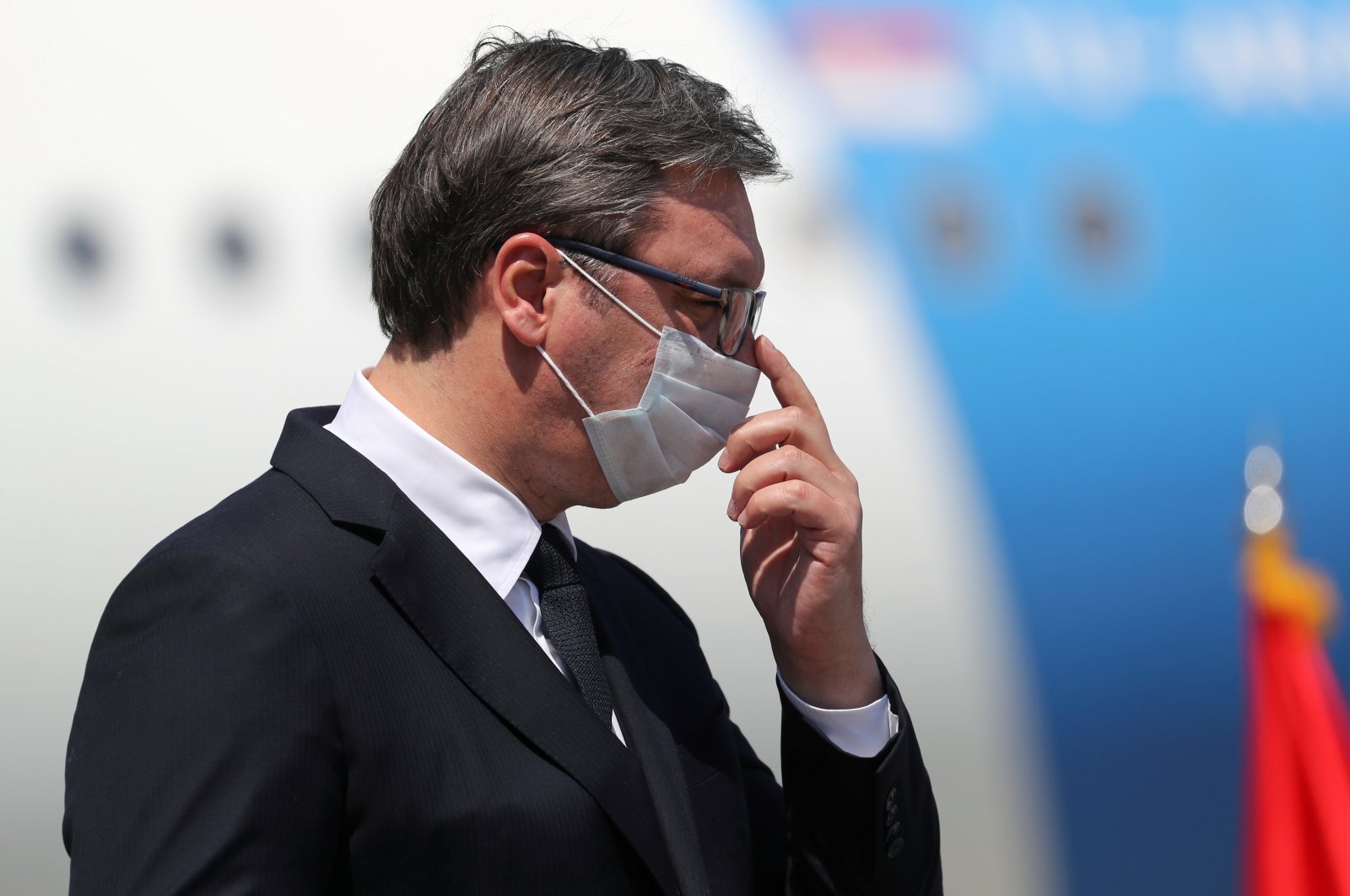 https://www.bbc.com/news/world-europe-65500203
Serbia's president has pledged "an almost complete disarming" of the country, after the second mass shooting there in 48 hours.
Aleksandar Vucic announced a host of new strict weapons control measures, including more frequent background checks on gun owners.
On Friday, a man was arrested after opening fire from a moving car - killing eight and injuring 14.
That shooting came soon after a boy killed nine people at a school.
Wednesday's attack, where the thirteen-year-old shot dead eight fellow pupils at his school in Belgrade, as well as a security guard, was Serbia's worst shooting in years.
The second incident occurred in the early hours of Friday near the town of Mladenovac, 60km (37 miles) south of Belgrade, when the shooter opened fire from a moving car.
Reports on local media say the suspect - who the interior ministry said was born in 2002 - started firing at people with an automatic weapon after having an argument with a police officer in a park on Thursday evening.
He was arrested on Friday morning after "an extensive search", which reportedly involved 600 police officers, the interior ministry said.
Speaking at a press conference after the second shooting, President Aleksandar Vucic announced a push to disarm the country as he condemned the latest attack as "terrorism" and "an attack on us all".
Serbia has among the highest firearm ownership rates in the world, and he said no new gun permits would be issued.
"We will conduct a revision of all people who posses firearms, around 400,000 of them. After these checks, there will be no more than 30,000 to 40,000 weapons legally owned," he said.
He also announced that penalties for illegal possession of firearms will be doubled. Penalties for carrying weapons like knives will be increased as well.
Weapons holders will be subjected to more frequent psychiatric and psychological tests, as well as ad hoc drug testing.
President Vucic also vowed to strengthen security for schools, announcing that 1,200 new police officers will be recruited in the next six months to be deployed to schools across the country.
Mass shootings are extremely rare in Serbia, although gun ownership in the country is among the highest in Europe.
The western Balkans are also awash with illegal weapons following wars and unrest in the 1990s. In 2019, it was estimated that there are 39.1 firearms per 100 people in Serbia - the third highest in the world, behind the US and Montenegro.