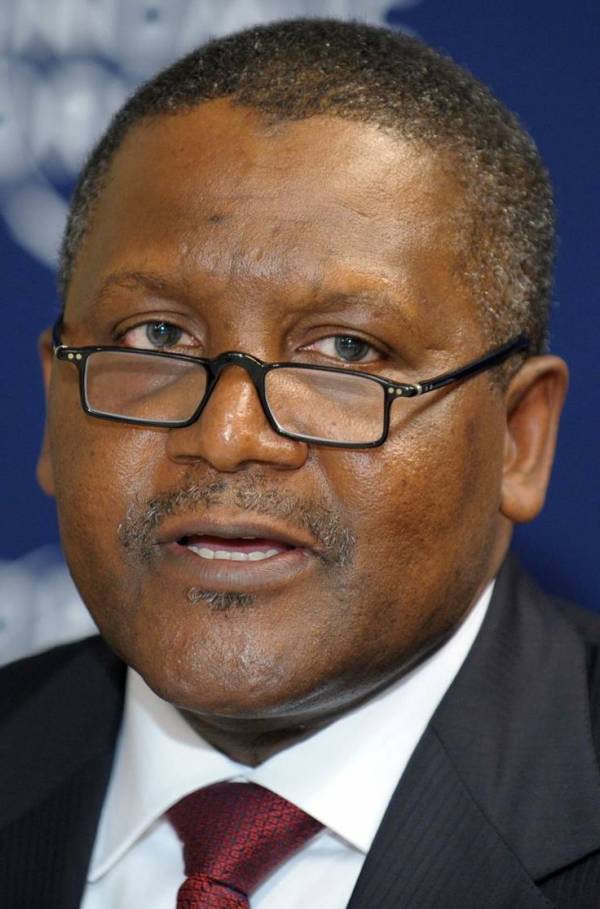 Aliko Dangote

https://tankterminals.com/news/nigeria-to-finally-commission-huge-650000-bpd-oil-refinery/?vgo_ee=Kmyvuo9Y9P4Ad7RacGuKhkwLHEm9GLGITNVmU%2F0j7zjh%2Bh03GU9NsA%3D%3D%3AeuUqHp8G1qFVAaV3%2BzDIcY3H4Lrv6V2q
After years of delays and massive cost overruns, Nigeria is set to finally see a 650,000 barrels per day (bpd) oil refinery commissioned later this month.
The Dangote Refinery, built by the group of the same name of Africa's richest person, Aliko Dangote, is expected to be inaugurated by Nigeria's outgoing President Muhammadu Buhari on May 22, Nigerian outlet THISDAY reported on Sunday, quoting a source at the refinery.
Construction at the refinery has been completed, and tests are being carried out, the source told THISDAY.
The Dangote Group has previously said that it aims to commission the refinery before President Buhari leaves office at the end of May after serving the maximum of two consecutive terms per the constitution.
It looks like this time the timeline will be kept, as a presidential spokesperson told Reuters on Sunday that the refinery near Lagos is set for inauguration on May 22.
The refinery has cost around $20 billion, up from initial cost estimates of between $12 billion and $14 billion.
The huge refinery will be able to meet domestic fuel demand and even have some part of the fuel left for exports.
The Dangote refinery expects to export diesel to customers in Europe, as well as gasoline to Latin American and African markets.
Nigeria, OPEC's top crude oil producer in Africa, has had to rely on fuel imports due to a lack of enough capacity at its refineries, some of which had to undergo refurbishment in recent years.
At the end of last year, the then oil minister Timipre Sylva said that the country expects to stop importing petroleum products starting in the third quarter of 2023.
A refurbished refinery in Port Harcourt in the Niger Delta is expected to be producing 60,000 bpd of refined crude oil per day, and the new Dangote refinery is expected to come online in 2023, Sylva said at the end of November.