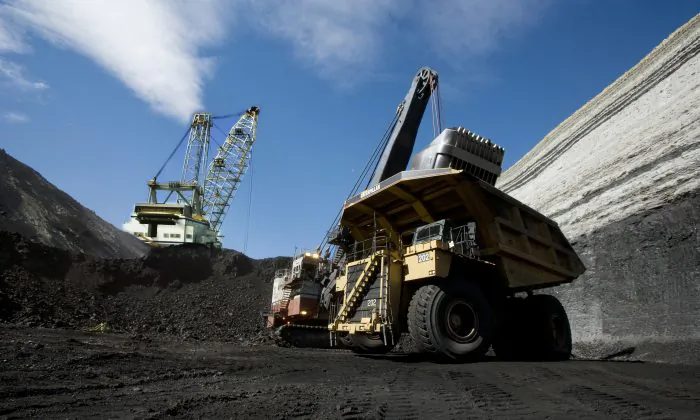 Drag line and coal haul truck at North Antelope Rochelle Mine, Wyo. (Peabody Energy/Wikimedia, CC BY)

https://www.theepochtimes.com/in-depth-biden-epa-proposes-stringent-rules-for-carbon-emissions-from-coal-oil-natural-gas-power-boosting-carbon-capture_5257590.html
After weeks of buildup, the Environmental Protection Agency (EPA) unveiled its strictest-ever rules for power produced using natural gas, coal, and oil that could spur the use of carbon capture technologies.
The standards released on May 11 would affect new and old power infrastructure, including new natural gas turbines and the country's existing coal fleet. Though the United States still has hundreds of coal plants, the number of such installations has fallen sharply during the past decade.
"We will see some coal retirements," EPA Administrator Michael Regan told reporters on May 10.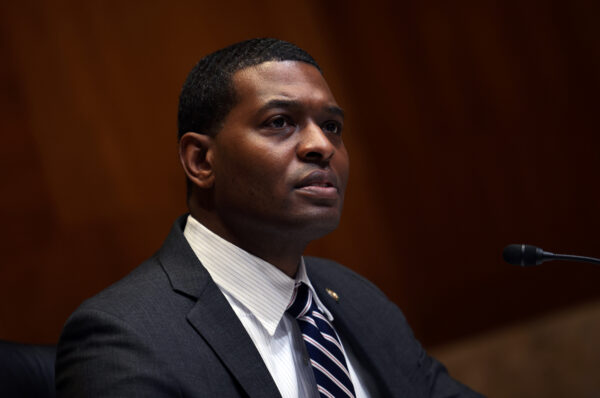 He added that individual states and companies would have significant discretion in terms of implementation.
U.S. Climate Envoy John Kerry in 2021 said the United States simply "won't have coal" on its grid by 2030.
The EPA's proposals are intended to induce U.S. power plants to boost their use of certain technologies, including the co-firing of fossil fuels with what it calls low-greenhouse gas (GHG) hydrogen and, in particular, the capture, sequestration, and storage of carbon.
More Details From EPA
Regan told reporters that the standards are about "clean air to breathe," claiming that they would yield "substantial health benefits" as well as "regulatory certainty" for the energy sector.
The agency projects that the standards will help the United States avoid thousands of premature deaths, tens of thousands of lost workdays, and more than 300,000 asthma attacks just in the year 2030.
Regan and others with the EPA repeatedly stressed that they don't believe that their vision runs afoul of West Virginia v. EPA.
That landmark Supreme Court decision, decided 6–3, concerned a carbon emissions plan for existing power plants put forth by the EPA under President Barack Obama.
The court found that Congress hadn't given the agency the authority to issue such emissions caps, referencing the plan's "generation shifting approach" from coal to natural gas and other sources.
"The proposed limits and guidelines follow EPA's traditional approach under the Clean Air Act to control pollution from stationary sources by relying on control technologies that are cost-effective and can be applied directly to power plants to reduce CO2," an EPA spokesperson told The Epoch Times in a May 10 email.
In its 681-page notice, the agency stated that co-firing hydrogen as a substitute for natural gas can qualify as a "system of emission reduction" under the Clean Air Act. It specified that hydrogen would have to be low-GHG, "the availability of which is expected to increase significantly and the cost of which is expected to decline significantly in the near future."
"The EPA recognizes that even though the combustion of hydrogen is zero-GHG emitting, its production entails a range of GHG emissions, from low to high, depending on the method," the proposal reads.
The agency claimed that technologies to capture 90 percent of carbon dioxide have become "adequately demonstrated" and "cost reasonable" while realizing "substantial emissions reductions."
2035 Target for Carbon-Free Electricity Still Viable
The EPA stated that its proposal offers "ample lead time and substantial compliance flexibilities." That might appear to conflict with President Joe Biden's aim of achieving "a carbon pollution-free electricity sector by 2035," as expressed in a 2021 executive order.
EPA officials and staff told reporters on May 10 that the ambition was still within reach.
"We are absolutely in line with the president's goal," Regan said.
Ali Zaidi, the White House national climate adviser, characterized the target as a "North Star" on policy.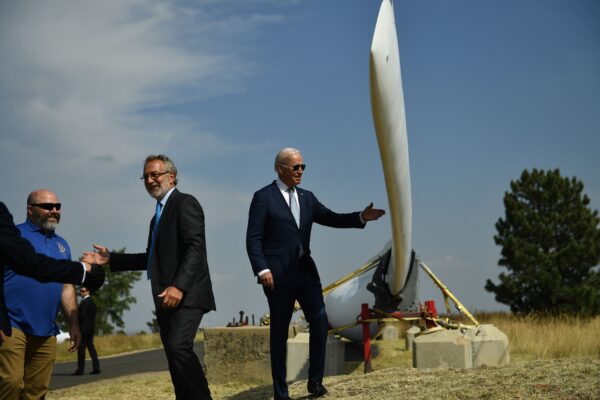 He also stressed that the rules are still proposals and liable to change based on input from the energy sector, organized labor, and other constituencies.
There will be a 60-day comment period once the rule appears in the Federal Register.
The proposals come against a backdrop of various major EPA actions bearing on fossil fuels, including new tailpipe emission standards.
Several weeks ago, the agency also proposed new emissions limits for coal plants focused on mercury and other air pollutants. It also recently took aim at methane leaks from oil and gas drilling sites.
Anger and Skepticism
Ahead of the EPA's May 11 announcement, Sen. Joe Manchin (D-W.Va.) responded to the looming proposals.
"I fear that this administration's commitment to their extreme ideology overshadows their responsibility to ensure long-lasting energy and economic security, and I will oppose all EPA nominees until they halt their government overreach," the lawmaker, who represents a conservative, fossil fuel-producing state, said in a May 10 statement.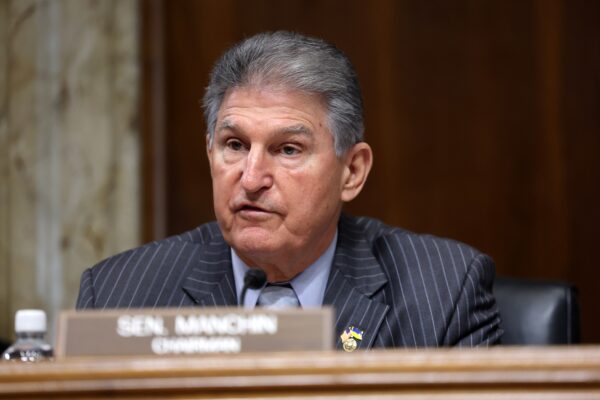 Fossil fuel advocates greeted the EPA's latest with skepticism.
"President Joe Biden's plans to restrict carbon dioxide emissions from power plants, and the inevitable support from environmental organizations, illustrates what is wrong with the so-called green movement," Tom Harris of the International Climate Science Coalition said in an April statement.
"Rather than encouraging greater emissions of CO2 to enhance life on Earth, thereby greening the planet, they tell us we must reduce 'carbon pollution' to save the climate. But CO2 is anything but pollution. It is an invisible, non-toxic, trace, natural component of the atmosphere, allowing plants, and thus all life on Earth, to thrive."
Steve Milloy, a former member of the EPA's transition team under President Donald Trump, challenged the idea that the rulemaking is in line with West Virginia v. EPA.
"They [the EPA] can regulate emissions for a variety of reasons, and that's fine if they're going to try to do that, but what they can't do is they can't use emissions as an excuse to implement a different social agenda," he told The Epoch Times in an April 27 interview.
He also asserted that the proposed standards would effectively "ban fossil fuel plants without carbon capture."
Carbon Capture's Feasibility
Other experts have a different perspective.
"Just because the agency tailored its rules around emissions levels that could be met with carbon capture systems doesn't mean utilities will be compelled to install them," Mike O'Boyle of Energy Innovation Policy & Technology LLC said in an interview with Politico's E&E News in late April.
Yet, carbon capture is key for cutting emissions from at least some sources, according to EPA documentation.
An agency staff member who spoke with reporters on May 10 said carbon capture is the best option "for long-lived, coal-fired power plants."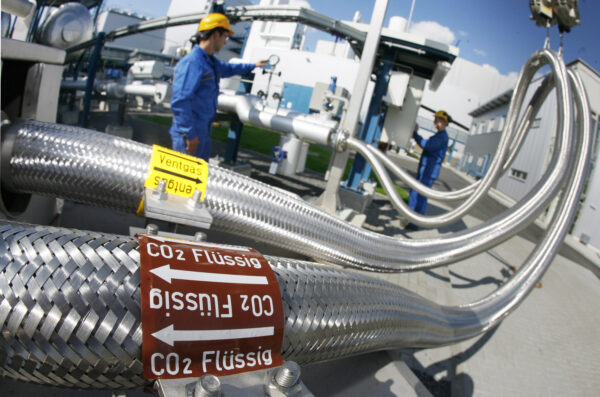 Past attempts at carbon capture have faced technical and financial hurdles. The Petra Nova project in Texas was beset by mechanical issues before shutting down during the oil price downturn in 2020. Earlier this year, Bloomberg reported that it's now on track to reopening.
Milloy noted that a similar endeavor that began under Obama in Mississippi, the Kemper project, also failed.
Carbon capture "is not even scientifically developed yet," James Taylor of the Heartland Institute said in an April 27 interview with The Epoch Times.
Like Milloy, he said he expects the EPA's standards to lose in the courtroom.
Yet both men also said they believe that the proposal's existence as law for any length of time could lead to serious downstream results. They said they foresee it effectively forcing behavioral change from an energy sector that fears the consequences of noncompliance.
"This is a lawless administration imposing a lawless rule that they know is illegal," Taylor said.
EPA staff on May 10 said that carbon capture systems have been demonstrated and are ready for immediate deployment. They noted that the carbon capture tax credits in the 2022 Schumer-Manchin bill are crucial to making the technology economically feasible.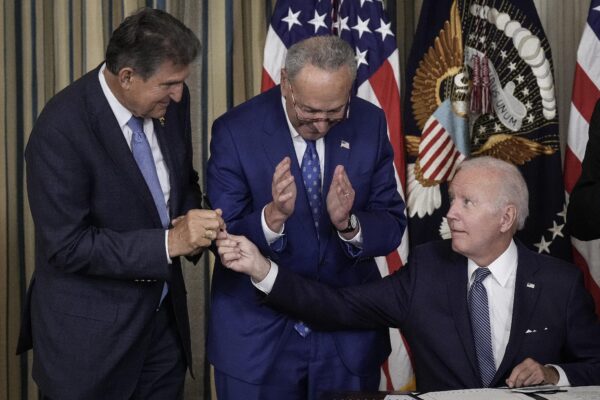 Meanwhile, some environmental groups have rejected carbon capture technology altogether.
"Carbon capture is nothing more than a handout to the fossil fuel industry. It perpetuates environmental racism by increasing pollution in communities of color, raising energy bills, and diverting resources away from real solutions," the Michigan Environmental Justice Coalition wrote on Twitter in April.
The EPA's notice claims the agency "carefully considered the impacts of these proposals on communities with potential environmental justice concerns."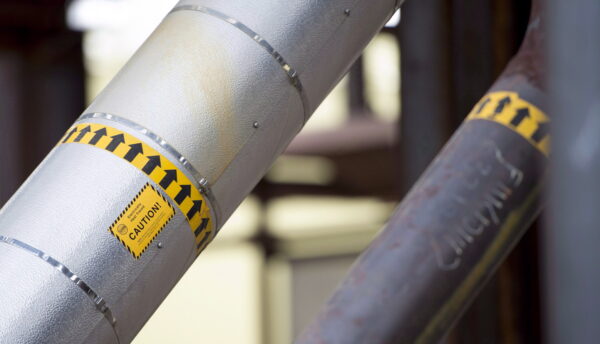 Other environmental organizations have voiced support for the proposed changes.
"These new rules will benefit the climate, the environment, and communities all around the country—particularly those near the power plants," Paul Arbaje of the Union of Concerned Scientists wrote in a "Disinformation Alert" aimed at criticisms of the rules.
"History tells us that deployment can happen rapidly, technology costs will decline further, and most importantly, as a result, climate pollution will be significantly reduced," Jay Duffy and Frank Sturges of the Clean Air Task Force wrote in a May 5 article.