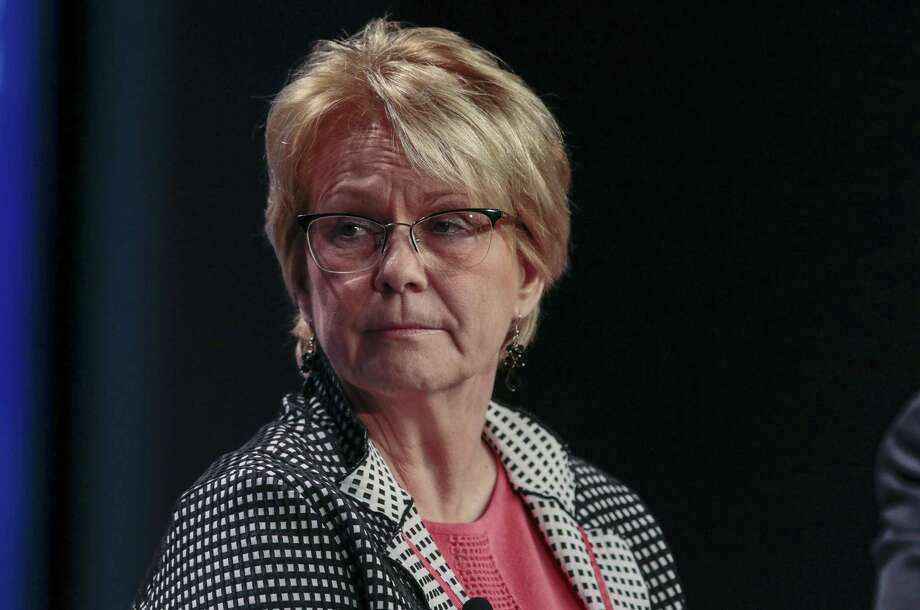 https://www.chron.com/business/energy/article/Occidental-vows-to-slash-spending-after-Anadarko-14810018.php
Occidental Petroleum said it would dramatically slash its spending by nearly 40 percent next year after reporting a nearly $1 billion quarterly loss in the aftermath of its $38 billion acquisition of Anadarko Petroleum.
Houston-based Oxy said it estimates $5.4 billion in capital spending next year after the combined Oxy-Anadarko will spend an estimated $8.6 billion this year. The megadeal to absorb The Woodlands-based Anadarko and its crown jewel Permian Basin acreage closed in the middle of the third quarter on Aug. 8.
Oxy on its own had planned to spend just less than $5 billion this year before the Anadarko deal, but the cutbacks are still much larger than anticipated. The biggest cost-cutting is coming in the Permian as Oxy combines their operations in West Texas. But Oxy will remain the Permian's largest producer and arguably the second-most-active driller after Exxon Mobil.
Oxy's estimated oil and gas production in 2020 is still projected to rise 2 percent from both Oxy and Anadarko this year, Chief Executive Vicki Hollub, but that's a smaller growth projection than previously anticipated. Oxy plans to resume faster growth in 2021 with a 5 percent leap in production volumes.
Oxy's $912 million loss in the third quarter is almost entirely from the Anadarko deal as Oxy reported $969 million in merger-related transaction costs and fees from debt financing. Oxy also recorded $325 million in quarterly write downs, primarily on the loss of value in unproven acreage where Oxy no longer plans to explore.
Oxy's stock is down 37 percent since the bidding war against Chevron to buy Anadarko went public in April, including another 4 percent dip on Tuesday.
Hollub said the company is making good progress on the Anadarko integration.
"We're as excited today as we have anytime in the last two years about the opportunities in front of us," Hollub said. "Now that we've had a chance to work together - the two teams - we're coming up with more synergies."
She described Oxy's Permian acreage in New Mexico as its "1A" top production area and she said the Anadarko Permian acreage in West Texas is "1B."
Oxy is focusing heavily on cost cutting and debt reduction in part so it can maintain healthy dividend payouts to skeptical investors, many of whom feared the company bit off more than it could chew with the hefty Anadarko deal. Oxy is still facing an ongoing proxy war and litigation from shareholder and famed corporate raider Carl Icahn. Hollub said Oxy is going to be much more attentive to shareholders' concerns moving forward, including lowering the bar for investors calling special board meetings as shareholders voted on earlier this year.
Already, at the end of September, Oxy closed on the $3.9 billion sale of Anadarko's Mozambique liquefied natural gas export project to the French energy major Total. Oxy is selling all of Anadarko's Africa assets to Total for a combined $8.8 billion, but the sales of the remaining Africa transactions in Algeria, Ghana and South Africa are yet to close.
"We are very focused, very intense on getting the asset sales done," Hollub said, including additional sales.
"We are approaching asset sales very aggressively and intently," she said, while refusing to compromise on the values of the assets.
Hollub reiterated her interest in selling a stake in Anadarko's pipeline business, Western Midstream. But she refused to speculate on other potential asset sales.
"There will be some creativity," she said. "There will be some things you might not expect."