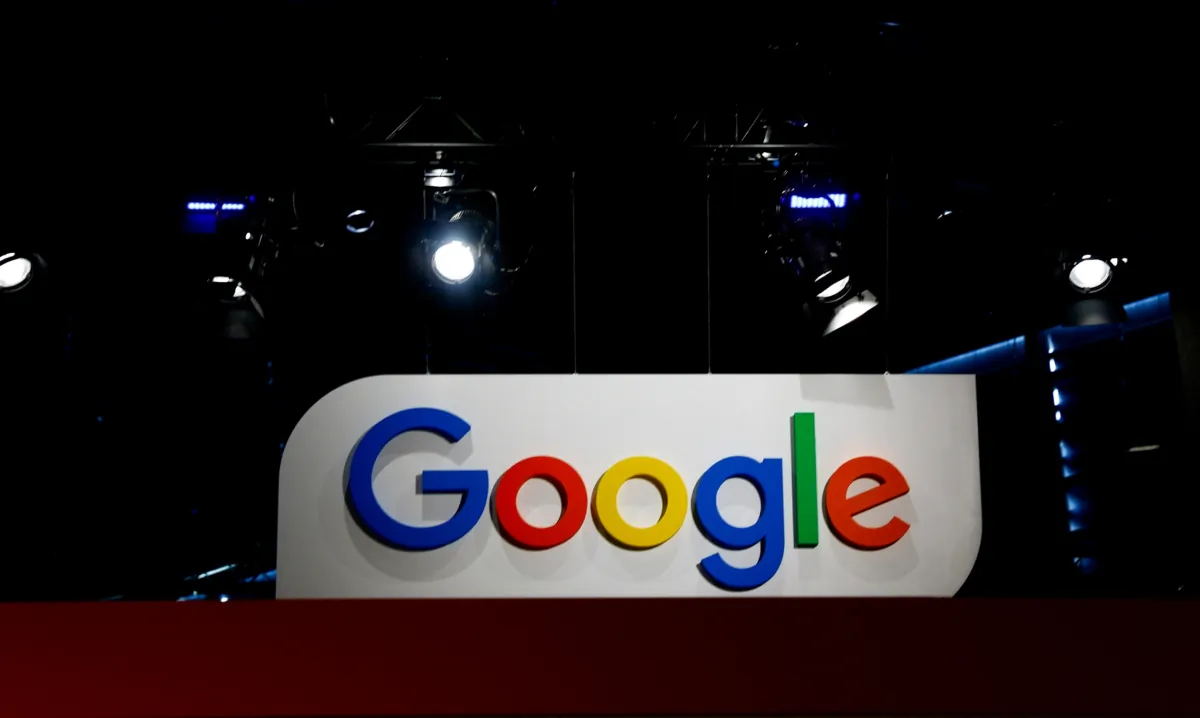 https://www.theepochtimes.com/mkt_app/article/google-searches-favor-democrat-candidates-in-2024-presidential-race-media-watchdog-5500982
Google's search results on 2024 presidential candidates overlook Republicans and promote Democrats, according to an analysis by media watchdog MRC Free Speech America.
Between Sept. 20 and Sept. 25, MRC Free Speech America analyzed Google search results for three terms related to the upcoming elections—"presidential campaign websites," "Republican presidential campaign websites," and "Democrat presidential campaign websites." The searches were made a week before the second Republican presidential primary debate, which was on Sept. 27.
It found that search results for "presidential campaign websites" were skewed heavily in favor of Democrats, with no notable Republican figures appearing on the first page.
When MRC searched for "Republican presidential campaign websites," the websites of two candidates appeared on the first page of the search results—author Marianne Williamson, who isn't a Republican and is running for 2024 as a Democrat, and former Rep. Will Hurd (R-Texas), who's polling at 0 percent as of Sept. 25, according to Morning Consult.
Top Republican candidates for the 2024 race don't appear on the first page. This includes former President Donald Trump, Florida Gov. Ron DeSantis, entrepreneur Vivek Ramaswamy, former U.N. Ambassador Nikki Haley, former Vice President Mike Pence, Sen. Tim Scott (R-SC), and former New Jersey Gov. Chris Christie.
"These results are so outrageous," MRC Free Speech America Vice President Dan Schneider said. "Google is either the most incompetent search engine on the planet, or it's intentional. This is not a coincidence."
When MRC searched for "democrat presidential campaign websites," President Joe Biden's website appeared as the first result, with Ms. Williamson appearing in the second spot. However, the website of President Biden's strongest Democrat challenger, Robert F. Kennedy Jr., didn't appear on the first page.
MRC then did a third search, this time without mentioning the party of the candidate. For the term "presidential campaign websites," Google's first page showed President Biden's website, Ms. Williamson's website, and even the 2020 presidential campaign website of Sen. Elizabeth Warren (D-Mass.). Not a single Republican candidate appeared on the first page of the results.
MRC warned that conservatives "are under attack" and asked supporters to take immediate action.
"Contact Google at 650-253-0000 and demand it be held to account to mirror the First Amendment while providing transparency, clarity on so-called hate speech and equal footing for conservatives," it stated.
Sen. Ted Cruz (R-Texas) criticized the allegedly biased Google search engine results.
"This is ABSURD. Blatant election interference," he wrote on X, formerly known as Twitter, on Sept. 28.
Pushing Liberal Viewpoints, Negative Trump Coverage
In addition to suppressing Republican campaign websites in the first page of search results, MRC's search for "Republican presidential campaign websites" produced links to articles in which GOP candidates are covered by media outlets CNN, NBC News, The Associated Press, and Politico.
"Each of the liberal outlets made clear their bias against GOP front-runner and former President Donald Trump, primarily listing controversial flashpoints of his administration in their respective write-ups," it stated.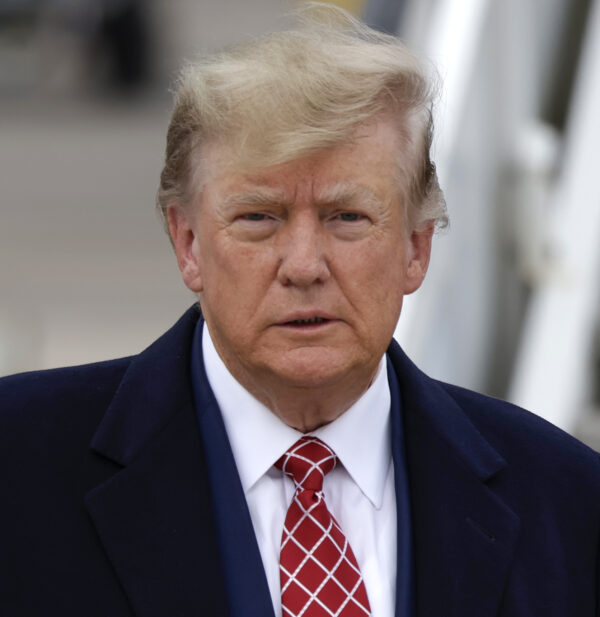 "CNN, for example, characterized Trump's criticisms of how the 2020 election was conducted as 'conspiracy theories.' Meanwhile, Politico touted [President] Trump's alleged 'numerous scandals,' while NBC and AP seemingly eagerly recounted recent criminal charges brought against the former president."
An Aug. 21 analysis by MRC highlighted that broadcast evening news coverage of the 2024 Republican nomination was "overwhelmingly dominated" by President Trump, with other GOP candidates receiving only a "tiny fraction" of the attention.
And much of the coverage of President Trump wasn't positive.
"The vast majority of Trump's coverage (90 percent) has been negative, and heavily focused on the legal allegations made against him by Democratic prosecutors and the Biden Justice Department," the analysis reads.
"But the networks' coverage of Trump's top GOP opponent, Florida Governor Ron DeSantis, was nearly as bad (78 percent negative), suggesting a media hostility that extends beyond [President] Trump himself to other Republican candidates and their conservative policy positions."
Google's Election Manipulation
During a Sept. 5 hearing of the Arizona House Committee on Oversight, Accountability, and Big Tech, psychologist and researcher Robert Epstein said Google has become so powerful that it can now sway elections according to its interests.
"We don't even need to hold elections anymore," he said during the testimony, according to Just The News. "[Google] can tell us to a high degree of certainty how many people are going to vote, how they're going to vote, and who's going to win."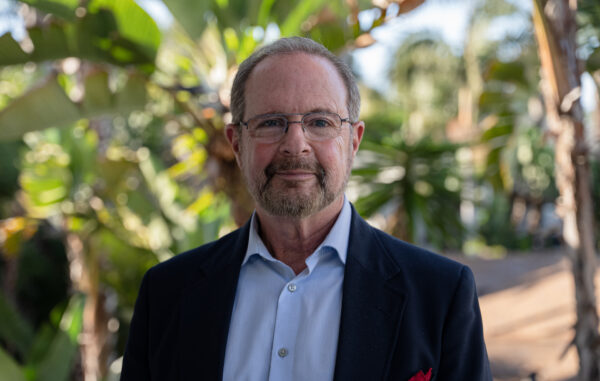 He claimed that if it hadn't been for Google, former GOP Arizona gubernatorial candidate Kari Lake would have won the 2022 election. Mr. Epstein also announced plans to file a complaint against Google with the Federal Elections Commission.
Google dismissed Mr. Epstein's accusations.
"This individual has continued to make deeply misleading claims that have been widely debunked, including for omitting data that would have changed his findings," a company spokesperson told the outlet.
During a recent episode of The DrillDown podcast, Mr. Epstein said that if a platform such as Google wishes to influence the outcome of an election, "there's nothing you can do."
"[Google] gets us to focus on other election issues (like ballot harvesting) as a distraction," he said. "The stories about 'traditional' election interference involve may [be] a few votes here and there, but these platforms are shifting literally millions of votes, without people noticing what's going on."
In an interview with Fox News in 2020, Mr. Epstein said Google had shifted a "bare minimum" of 6 million votes in the presidential election by pushing its political agenda onto users.
"Google search results were strongly biased in favor of liberals and Democrats. This was not true on Bing or Yahoo," he said. "We found a period of days when the vote reminder on Google's homepage was being sent only to liberals—not one of our conservative field agents received a vote reminder during those days."
Google didn't respond by press time to a request by The Epoch Times for comment.