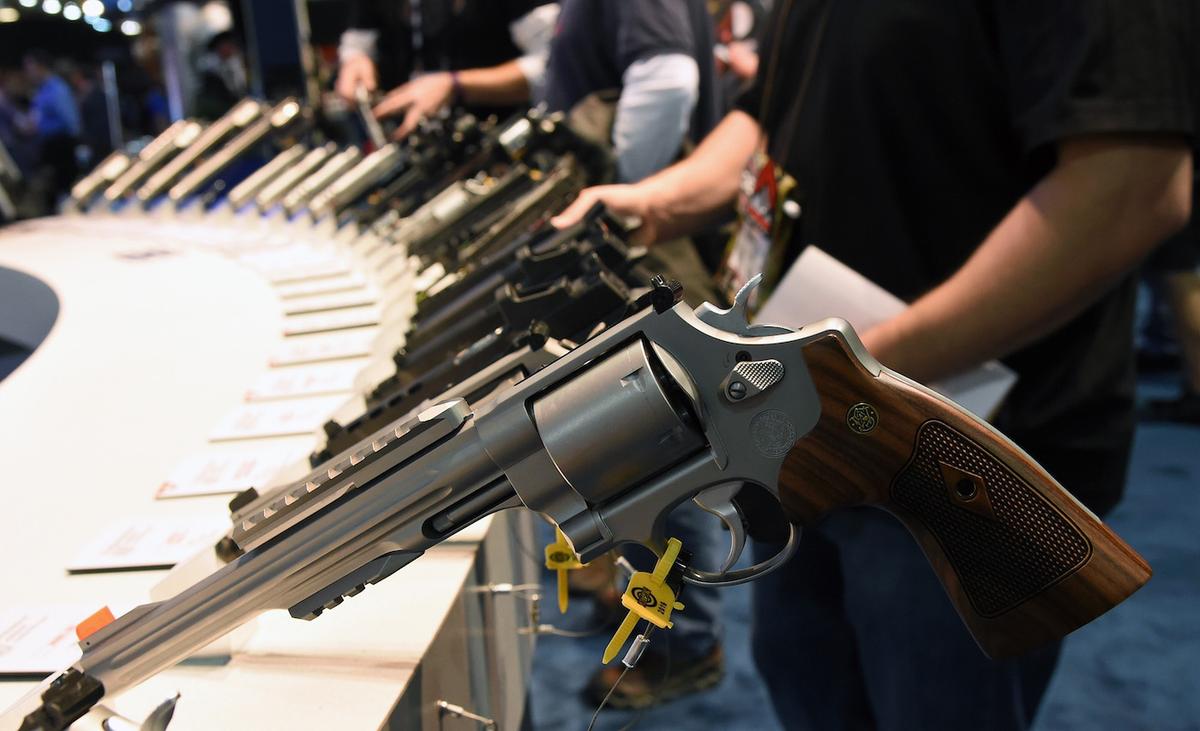 https://www.theepochtimes.com/us/us-halts-exports-of-most-civilian-firearms-for-90-days-5518951
The United States has paused the approval of new export licenses for most civilian firearms and ammunition sold to all non-governmental users for 90 days, the Commerce Department said late Friday, citing national security and foreign policy interests.
The decision includes most semiautomatic and non-automatic firearms, shotguns, and optical sights.
The Commerce Department is also reviewing its support of the country's biggest gun trade show to ensure it "does not undermine US policy interests."
"The review will be conducted with urgency and will enable the Department to more effectively assess and mitigate risk of firearms being diverted to entities or activities that promote regional instability, violate human rights, or fuel criminal activities," the department said in its announcement.
The Commerce Department gave no further details about the motivation behind the decision, nor whether long-term changes could be expected in the future.
The halt covers most of the guns and ammunition that could be purchased in a U.S. gun store, said Johanna Reeves, a lawyer who specializes in export controls and firearms with the law firm Reeves & Dola in Washington.
Ms. Reeves said she had not seen the Commerce Department take such a sweeping action like this before. "For sure they have individual country policies—but nothing like this," she said.
U.S. companies that sell firearms, including Sturm Ruger & Co., Smith & Wesson Brands, and Vista Outdoor, could be impacted by the export ban. Overseas customers include distributors and stores that sell firearms.
The freeze doesn't apply to Israel, Ukraine, and several close allies that signed a multilateral export-control agreement with the United States. Nevertheless, the pause targets some of the biggest export markets for American gunmakers, including Brazil, Thailand, and Guatemala.
Exporters can continue to submit license requests during the pause, but they will be "held without action" until the pause is lifted.
The pause does not affect previously issued export licenses, the Department of Commerce said.
In 2020, the oversight of most commercial gun exports was transferred from the State Department to the industry-friendly Department of Commerce, which has for a decade now been a strong supporter of the Shooting, Hunting and Outdoor Trade (SHOT) Show, an international gun expo that occurs every January in Las Vegas.
According to a
Bloomberg
investigation, many of the guns are exported to countries plagued by skyrocketing gun crime, often related to drug gangs, or they may go to authoritarian regimes. Some Democrats have recently brought up the issue in Congress.
Legislation against the illicit trafficking of civilian firearms was introduced in December by Rep. Joaquin Castro (D-Texas), Rep. Norma Torres (D-Calif.), then-Rep. Albio Sires (N.J.), and others. According to Mr. Castro, the Americas Regional Monitoring of Armed Sales (ARMAS) Act seeks to disrupt firearms trafficking from the United States to Latin America and the Caribbean by implementing stronger transparency, accountability, and oversight mechanisms for U.S. small arms exports.
"Violence and insecurity continue to drive migration to the United States. If we fail to implement strict monitoring and take responsibility for the illicit use of American exported weapons, the result will be more of the same," Mr. Sires said.
Reuters contributed to this report.