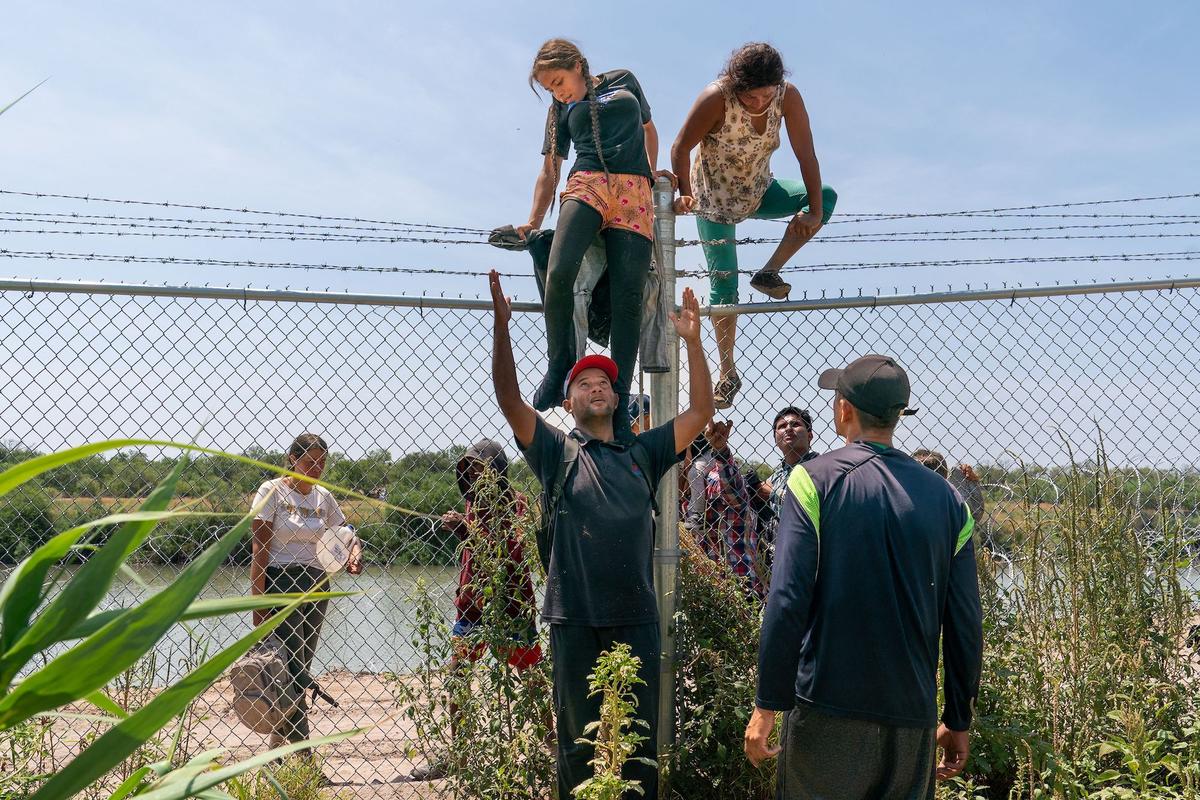 In September, over 269,000 people were caught crossing the southern border illegally, in a record high for a single month.

https://www.theepochtimes.com/us/record-number-of-illegal-immigrants-pour-across-us-mexico-border-5514552
A record number of illegal immigrants crossed the U.S.–Mexico border in September, according to new data from U.S. Customs and Border Protection (CBP).
Last month, 269,735 illegal immigrants were encountered at the southern border, CBP
data show
.
That's the highest number ever recorded in a single month.
Since President Joe Biden took office, CBP agents have arrested more than 7 million people crossing the border illegally between ports of entry.
The border crisis is increasingly becoming a political weight on President Biden, dragging down his approval ratings.
A recent
ABC News/Washington Post
survey shows that 71 percent of Americans disapprove of the way he's handling immigration and the situation at the U.S.–Mexico border.
That figure has grown steadily from mid-July, when 61 percent of Americans said they think the president is doing a bad job on immigration and the border crisis.
Many Republicans see the issue of illegal border crossings as one of the country's most pressing issues, while
polling shows
that for Democrats, it's of relatively low priority.
Biden Blamed for Border Crisis
Republicans have blamed the president's policies for helping fuel the border crisis.

During his first 100 days in office, President Biden took dozens of executive actions on immigration, including ordering a halt to the construction of the border wall—which his administration is

now looking

to resume in an about-face.

One of the most outspoken critics of the Biden administration's border policies is Texas Gov. Greg Abbott, who on Sept. 20

declared

an "invasion" at the southern border because of the surge in illegal immigration.

"Joe Biden completely abandoned his constitutional duty to secure the

border," Mr. Abbott wrote in a post on X, formerly known as Twitter, in September, around the time when CBP released the August border crossing numbers, showing another uptick in illegal border crossings.

And on Oct. 20, a day ahead of the release of September's record-breaking border crossing figures, Mr. Abbott once again

took to X

to say that he's seeking additional funding to build a border wall to protect Texans from the influx.

"Texas will use every tool and strategy at our disposal to respond to Biden's border crisis–including building our own border wall," Mr. Abbott said in the post. "I added additional border wall funding to the agenda for Special Session #3 to continue our efforts to protect Texans–and Americans."

Mr. Abbott first promised to build a border wall in Texas in 2021, after President Biden took office and began dismantling some of the border security policies of former President Donald Trump.

White House press secretary Karine Jean-Pierre has denied that President Biden's policies are to blame for the influx of illegal immigrants and has accused Republicans of turning the border issue into a "political stunt."
In 2021, Mr. Abbott began Operation Lone Star, a multi-agency effort to help stem the flow of illegal border crossers into the United States.
Since the start of the operation, more than 479,000 illegal immigrants have been arrested, Mr. Abbott's office said in an Oct. 20 update.
"We are the first and only state in U.S. history to build our own border wall," Mr. Abbott wrote on X.
"Texas will hold the line in President Biden's absence."
The White House didn't respond to an earlier request for comment on Mr. Abbott's remarks blaming President Biden for the border crisis.
CBP Responds
CBP said in response to the latest illegal immigration data that it has deployed more resources and will "remain vigilant."
"In response to high rates of encounters across the southwest border in September, CBP surged resources and personnel," Troy Miller, senior official performing the duties of CBP commissioner, said in a statement.
"CBP will continue to remain vigilant, making operational adjustments as necessary and enforcing consequences under U.S. immigration law," he continued, adding that President Joe Biden's supplemental funding request includes money for "critically needed" additional resources to help with the border crisis.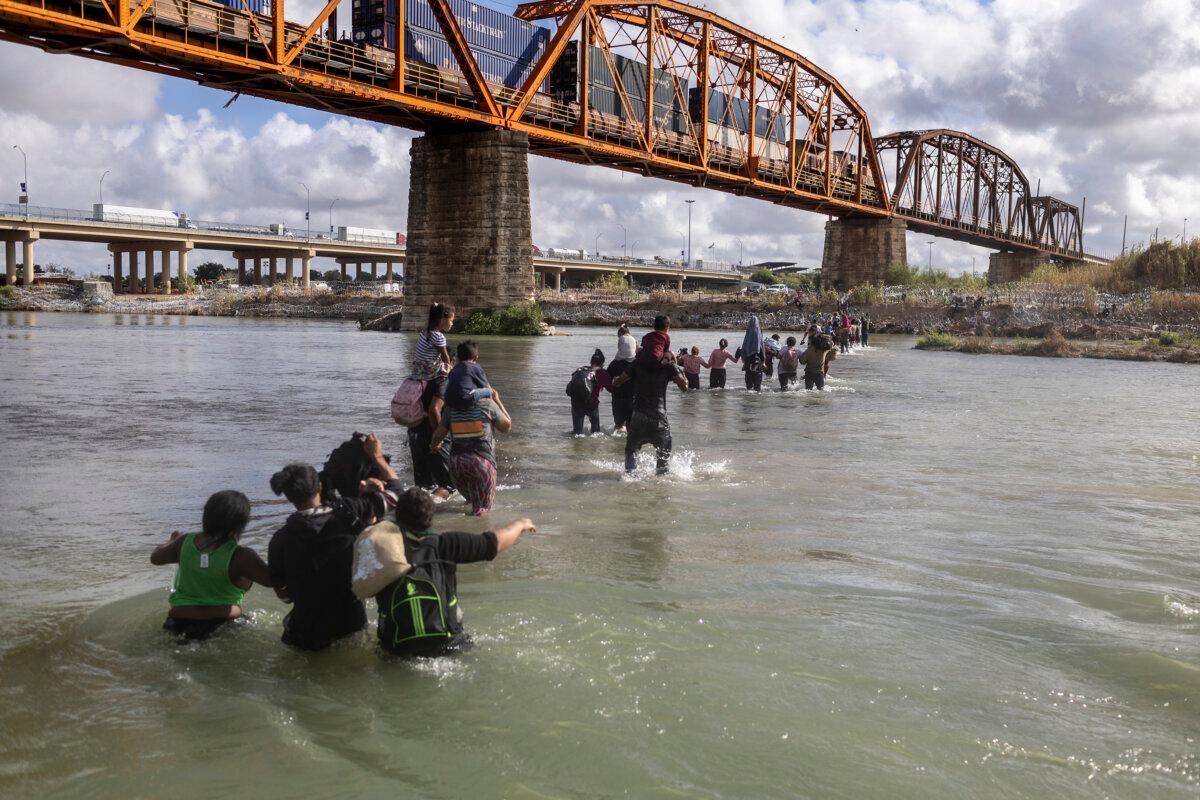 President Biden on Oct. 20 called on Congress to approve another $105 billion in funding, with the bulk going to bolster U.S. support for Israel and Ukraine as they fight wars.
Roughly $13.6 billion has been earmarked for border protection, including money for hiring an additional 1,300 border patrol agents and 1,600 new asylum officers.