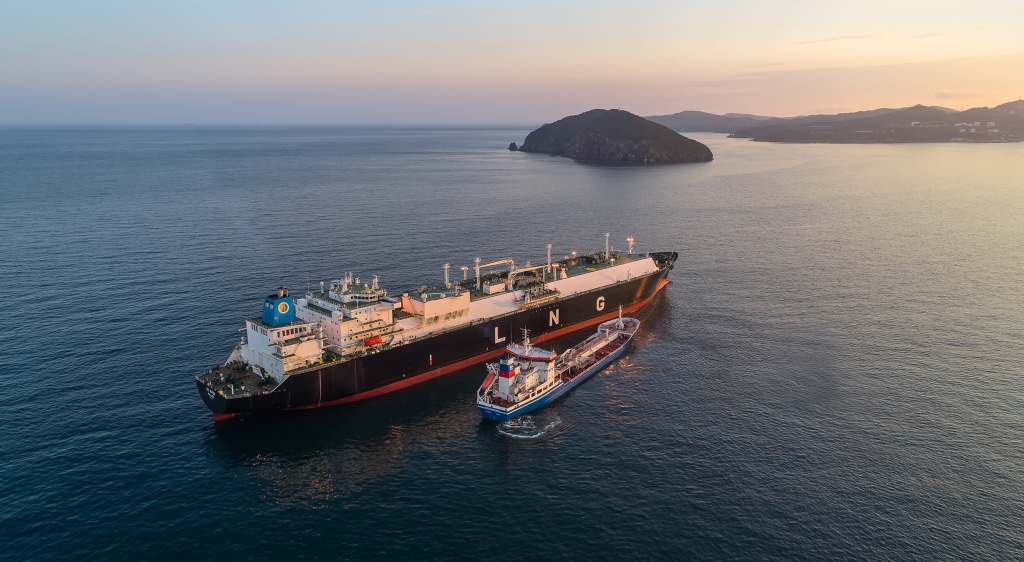 http://www.tankeroperator.com/ViewNews.aspx?NewsID=11812

Peter Keller, Chairman of SEA-LNG, the multi-sector industry coalition advocating for LNG as a marine fuel throughout the entire value chain, has published a new report which offers an in-depth insight into LNG as a marine fuel and its clear pathway for the shipping industry's decarbonisation.
The report outlines how LNG as a marine fuel is the only viable option for shipping to reach IMO 2030. It argues that LNG-fuelled vessels are "zero-emissions on the water today" as they offer a clear route to IMO 2050 thanks to carbon-free liquefied bio-methane which can be easily adopted by LNG-fuelled vessels and LNG infrastructure.
As the debate is fast descending into "my solution versus your solution", Keller comments that waiting for a "utopian solution" risks locking the maritime industry into the highly polluting conventional oil-based marine fuels for years, if not decades, to come.
The report offers an insight into the state of play regarding LNG as a marine fuel. It also highlights the promising role that modern dual-fuel engines' ability to accelerate decarbonisation while countering the points surrounding methane slip.
To read the full report from SEA-LNG chairman Peter Keller, please click
here
.