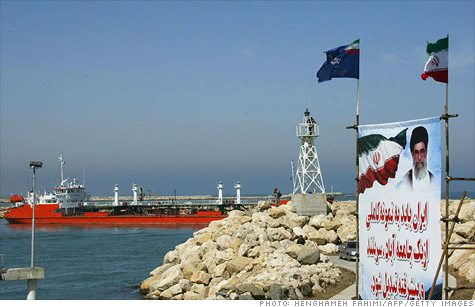 The Islamic Republic of Iran Shipping Lines (IRISL) was believed to have signed a co-operation agreement with Singapore's Pacific International Lines (PIL).
According to a report in the Iran Business News, this agreement could lead to the development of a tanker operation to ship products and petrochemicals from East Asia to as far as West Africa, although PIL is predominantly a containership operator.
IRISL head Mohammad Saeidi was quoted by Iranian media as saying that the company plans to expand its current fleet of tankers, containerships and drybulk carriers, Iran Business News reported.
Meanwhile, Frontline has reportedly said that securing insurance for oil cargoes from
Iran
could take another two to three months, potentially limiting Iran's ability to quickly ramp up oil exports.
"We have not lifted anything yet, there are still terms of insurance and payments. There are still some outstanding (issues). (But) we expect that to be in place within two to three months," said Robert Hvide Macleod, Frontline CEO said. "That could change, but two to three months (is) our estimate," he told a conference call with investors on Monday, reported Reuters.
The US still prohibits US individuals or companies from trading with Iran and insurers are trying to clarify the details of the sanctions.
"In terms of volumes, (Iran's) pre-sanctions levels were 2.8 mill barrels of oil per day. Their domestic refineries consumed about 1.8 mill," MacLeod said. "There is a million left to export, which they did on their own ships. Now the post-sanctions volumes available into 2016 looks to be between 1.5 mill to 2 mill barrels."
MacLeod said once the insurance issues are resolved, Iran would rely more on international shipping. Iranian tankers have been storing oil and will continue to do so, due to a lack of land storage facilities, he said.
"We expect the chartering requirement from Iran to increase and (for) them to fix international tonnage," he said, reported Reuters.