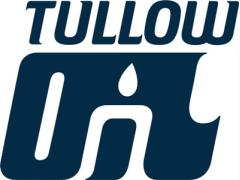 https://www.petroleumafrica.com/tullow-sells-guyana-assets-will-focus-on-africa-portfolio/
Tullow Oil announced that it has agreed to sell its total interest in Tullow Guyana B.V. which includes the Orinduik license (Tullow 60% operated equity) in Guyana to Eco Guyana Oil and Gas (Barbados) Limited in exchange for a combination of upfront cash and contingent consideration.
Tullow's decision to exit the Orinduik license is in line with its strategy to focus on its high return production assets in Africa and infrastructure-led exploration around producing hubs and delivers its objective to unlock value in emerging basins.
In 2019, Tullow drilled two exploration wells on the Orinduik license which yielded uncommercial oil discoveries. Nonetheless, Tullow recognizes the material oil resource potential remaining in the Orinduik license and as such, the terms of the Transaction allow Tullow to retain exposure to any potential future success in the region.
Jean-Medard Madama, Director Exploration, Non-Operated Assets and Decommissioning, commented: "This transaction is in line with our strategy to optimize our portfolio through opportunities to unlock value from our emerging basin licenses, whilst focusing our capital expenditure on our high return producing assets and growth opportunities around existing infrastructure."