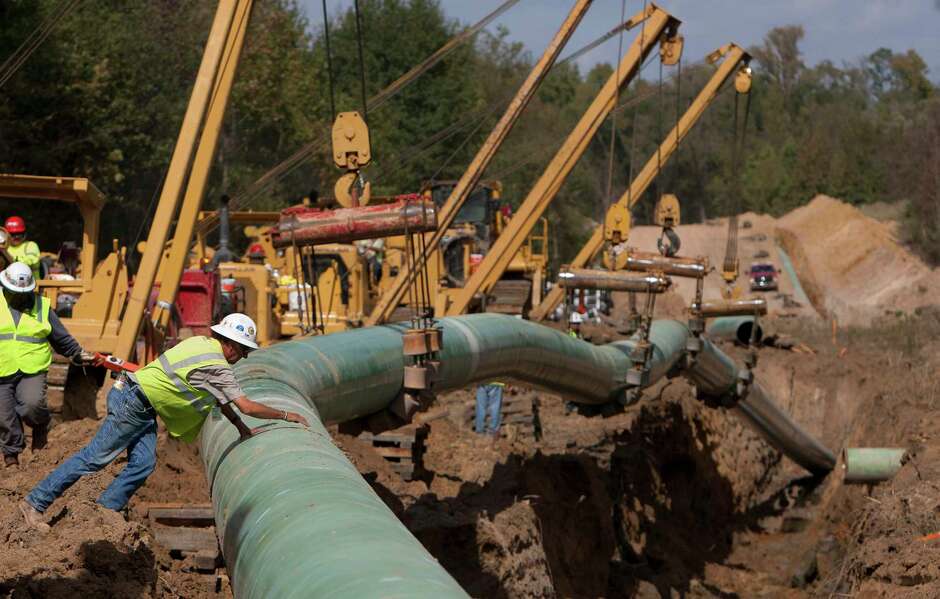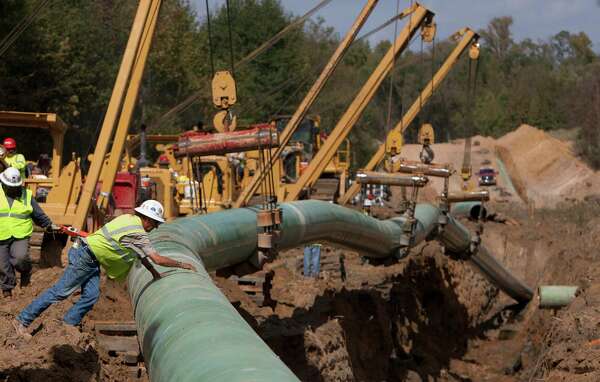 https://www.houstonchronicle.com/business/energy/article/Keystone-XL-Pipeline-Project-Blocked-by-Judge-in-13377532.php
TransCanada Corp.'s long-delayed Keystone XL pipeline project was blocked by a Montana federal judge pending further environmental review.
Thursday night's ruling is the latest set-back for the Calgary-based pipeline company in its decade-long push to construct a 1,179-mile long conduit to deliver crude from Alberta's oil sands to a Nebraska junction, en route to refineries near the Gulf of Mexico.
The Indigenous Environmental Network, River Alliance and Northern Plains Resource Council filed a pair of lawsuits against the U.S. in March 2017 shortly after President Donald Trump gave his approval for the project to cross the U.S.-Canada border. TransCanada joined the litigation to defend the permit approval.
U.S. District Judge Brian Morris in Great Falls agreed with the groups' argument that a 2014 environmental impact assessment fell short of the National Environmental Policy Act and other regulatory standards.
The judge barred both TransCanada and the U.S. from "from engaging in any activity in furtherance of the construction or operation of Keystone and associated facilities" until the U.S. State Department completes a supplemental review.
Morris was appointed in 2013 by then-President Barack Obama, who had refused to grant a cross-border permit for the international project. Morris has ordered it vacated.
Nebraska's Supreme Court last week heard arguments from attorneys for landowners seeking to overturn that state's public service commission approval of its route there.
The case is Indigenous Environmental Network v. U.S., 17-cv-00029, U.S. District Court, District of Montana (Great Falls).
©2018 Bloomberg L.P.