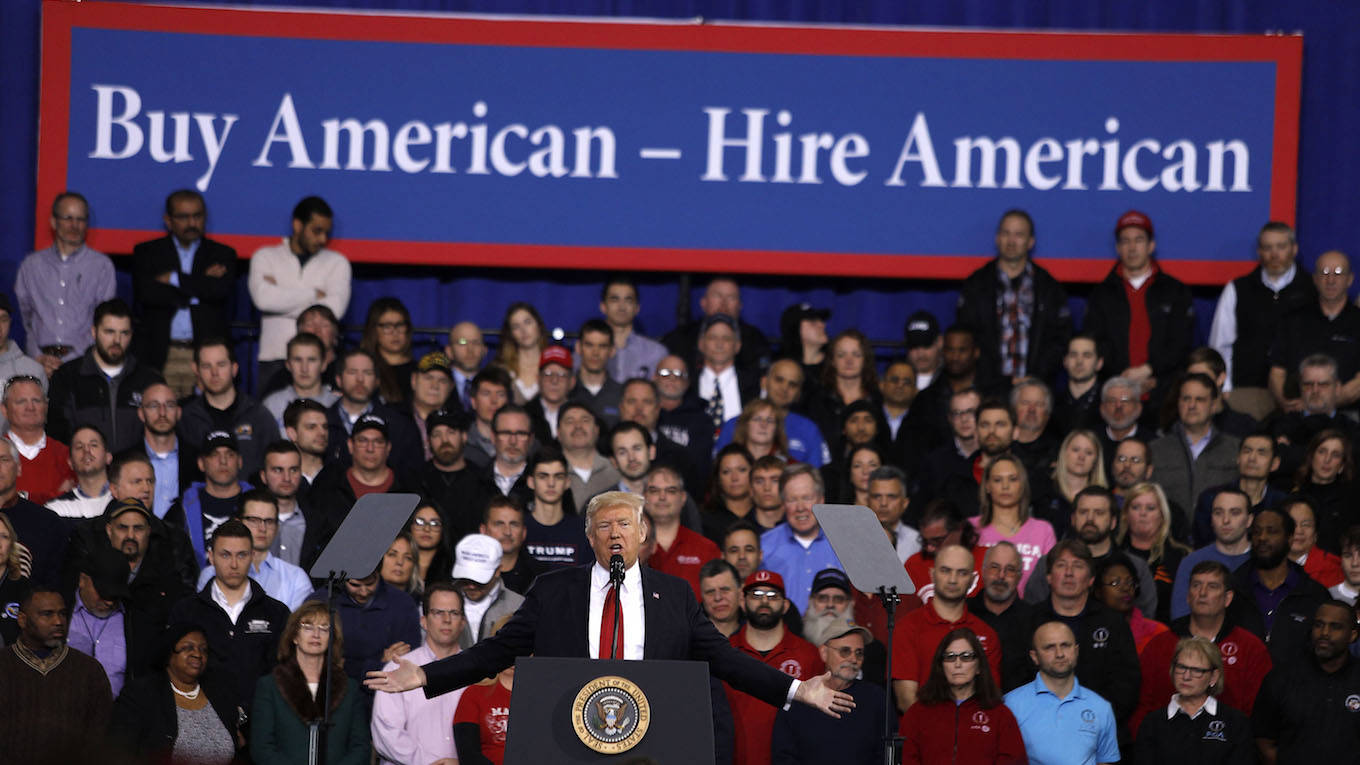 https://www.platts.com/latest-news/oil/london/crude-oil-futures-fall-on-trade-war-fears-inventory-26904949
Crude futures shifted lower in the European morning Wednesday as global market jitters rose on renewed fears of a trade war, while signs of rising inventories in the US offered a further headwind to crude prices.
At 1130 GMT, May ICE Brent was at $65.26/b, down 53 cents from Tuesday's settle, while the NYMEX WTI front-month contract was down 46 cents at $62.14/b. The US Dollar Index was down 8 points at 89.48.
European markets were falling Wednesday after US President Donald Trump's top economic advisor, Gary Cohn, said he would resign. That prompted concerns about whether Trump's plans to apply hefty tariffs to aluminum and steel can be halted, and raised expectations of further market volatility.
"It strengthens the case for a potential trade war," analyst at Sucden in London George Wilkes said. "We are not going there yet... but the market is slightly spooked."
The latest US inventory figures also put bearish pressure on crude, with the build exceeding analysts' expectations.
Weekly figures from the American Petroleum Institute, released on Tuesday, showed US crude inventories rose by 5.66 million barrels for the week ending March 2, the second consecutive week-on-week increase.
A survey of analysts conducted by S&P Global Platts expected stocks to rise by 2.5 million barrels last week.
The market will be watching to see whether the weekly US stock figures from the Energy Information Administration, which will be released later Wednesday, will bear out signs of rising inventories.
The market is also weighing forecasts that US production is becoming increasingly dominant.
On Tuesday, the EIA raised its estimate for US production growth by 1.4 million b/d, with production now expected to hit the 11 million b/d in October, from the earlier estimate of November.
"The US would already become the world's largest crude oil producer in the fourth quarter," Commerzbank analysts said in a note. That would only increase the pressure on OPEC to cut production further, they added.
--Katherine Dunn,
katherine.dunn@spglobal.com
--Edited by Jonathan Dart,
jonathan.dart@spglobal.com