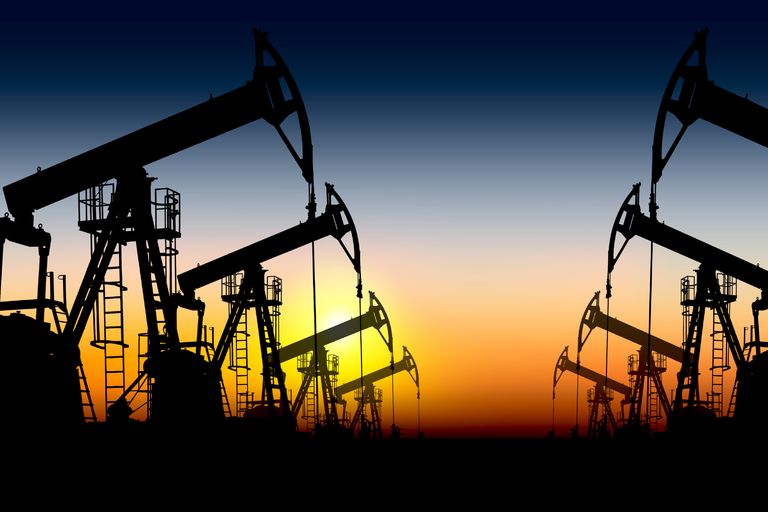 Crude oil prices surged to their highest level since June 15 as Saudi's anti-corruption purge catalysed new waves of concerns over the stability of the world's largest oil exporter.
Dozens of princes, ministers and business leaders were arrested under corruption and money laundering charges by Crown Prince Mohammed bin Salman. The news even triggered some profit taking and panic selling during early Asian trading hours on Monday. The crackdown's full impact to the oil market remains to be seen, but usually market have short memory on regional political events and the impact tends to be impulsive and short-lived.
Technically, Brent's price broke out above $61.4 resistance and is facing some selling pressure at around $64.6 area (161.8% Fibonacci extension level). The 10-day simple moving average line and SuperTrend (10, 2) are both sloped upwards, suggesting the current bull trend remains intact. Momentum indicator MACD remains strong, showing no sign of slowdown. The RSI, however, has entered into overbought zone at around 80%, suggesting that some technical pullback is possible in the days to come.
President Donald Trump announced there is a 'very unfair trade situation' with US' largest trading partners including Japan during his visit in Tokyo yesterday. It is widely expected that he will further address the trade deficit and intellectual property disputes with Chinese leader Xi in his upcoming visit to Beijing, in an attempt to win a 'free trade, fair trade, or reciprocal trade' between US and China. Outside of trade agreements and investments, North Korea is also on top of his agenda this time.
Technical Analysis:
Brent – Cash
The 10-Day Simple Moving Average and SuperTrend (10,2) are both sloped upwards, suggesting uptrend remains intact
Facing strong resistance level at around $64.6 area, which is the 161.8% Fibonacci Extension level
Momentum indicator MACD and RSI suggest strong upward sentiment