Autunite, frequently used as uranium ore. (Reference image by Parent Géry, Wikimedia Commons).
https://www.mining.com/uranium-tops-morgan-stanleys-commodity-thermometer/?utm_source=Daily_Digest&utm_medium=email&utm_campaign=MNG-DIGESTS&utm_content=uranium-tops-morgan-stanleys-commodity-thermometer
Morgan Stanley has placed uranium at the very top of its Metals and Mining Commodity Thermometer.
Uranium was assigned a 'most bullish' thesis of 17 mined commodities under the bank's coverage.
"Further price upside near term as commercial inventories are drawn down, investment demand continues, and mine supply remains below 2019 levels. Longer term, growth continues to push price higher," reads a slide shared by a social media user.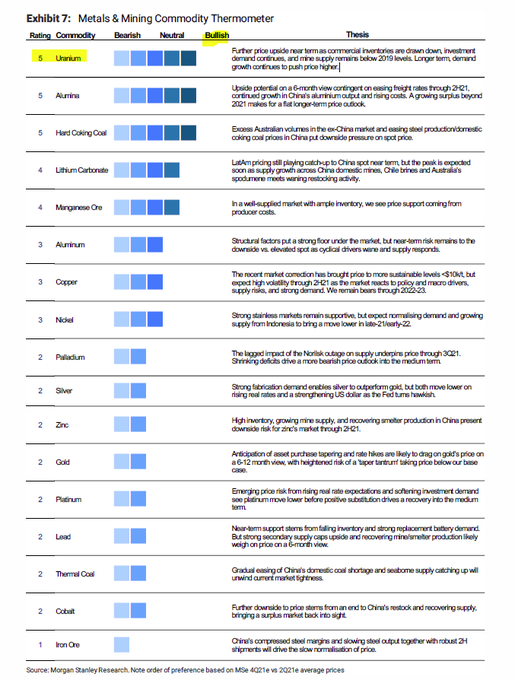 The gap between uranium spot and contract prices has narrowed for a third consecutive month, reaching $32.40 and $33.50 per lb. at the end of July, respectively.