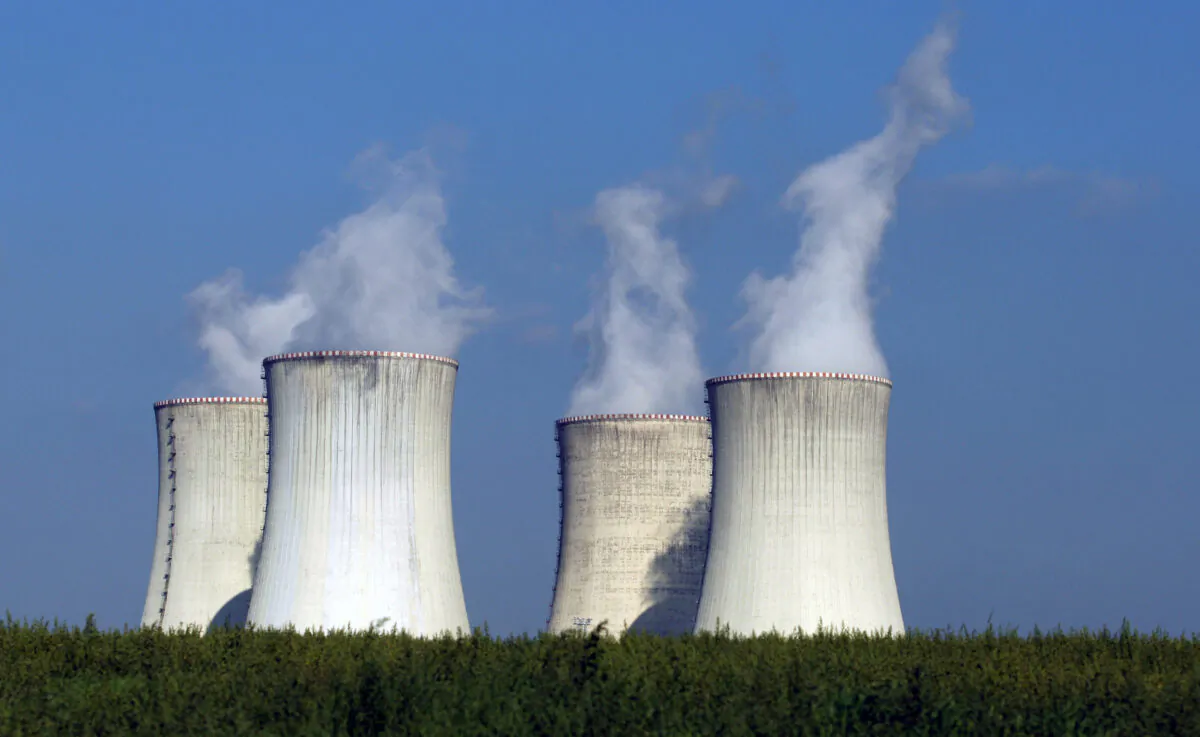 Four of the cooling towers of the Dukovany nuclear power plant rise high above the natural surroundings of Dukovany, Czech Republic, on Sept. 27, 2011. (Petr David Josek/AP Photo)
https://www.theepochtimes.com/article/in-depth-the-rebirth-of-nuclear-power-the-push-to-make-nuclear-energy-cool-again-5417378
While some countries have stepped away from nuclear energy due to uncertainty over energy prices and supply, nuclear energy is seeing a comeback.
An escalating global energy crisis, which began in 2021, has led to record-high gas and oil prices, increased inflation, and slowed economic growth, according to the International Energy Agency.
The crisis stems from a confluence of factors, including rising energy demand after economic recovery, weather, delayed maintenance work due to the pandemic, reduced investments by oil and gas companies, and political tensions.
Europe has been hit hard as it was heavily reliant on Russian gas prior to the war in Ukraine, and countries like Germany have stepped away from nuclear energy entirely.
The Trump and Biden administrations in recent years have also stressed the need to cut reliance on foreign energy imports, with the Biden administration additionally pushing for cleaner energy sources than coal and gas.
In response, Europe, the United States, and other Western nations have launched major programs to enhance energy efficiency and promote renewable energies, the IEA reported.
US Funding Nuclear
On July 20, the U.S. Senate Appropriations Committee unanimously approved the fiscal year 2024 Energy and Water Appropriations Bill, allocating $2.7 billion toward nuclear energy.
The bill includes additional funding for small modular reactors (SMRs) and advanced nuclear fuel availability to reduce the nation's dependence on foreign sources for uranium, the release said.
"This bill increases U.S. investment in key defense programs by 6 percent, ups our investment in nuclear energy and in producing its fuel sources right here at home, and cuts wasteful non-defense spending," said Sen. John Kennedy (R-La.), ranking member of the Energy and Water Development Appropriations Subcommittee, in a statement.
New nuclear energy technologies such as SMRs and microreactors look to improve upon the large, clunky nuclear power plants of old with reactors that have a much smaller footprint and could be applied in remote industrial operations, mining projects, military bases, and disaster relief areas.
Making Nuclear Cool Again
Adding a fresh perspective to the discourse, James Walker, CEO of NANO Nuclear Energy, posits that microreactors could revolutionize global energy production.
Mr. Walker and company founder and executive chairman Jay Jiang Yu spoke to The Epoch Times about the potential of microreactors in providing clean, affordable, and dependable energy to remote locations.
The reactors they are designing would be the size of a shipping container, which they said is a deliberate design choice.
"If you think of a 20-foot ISO [shipping] container, our core and our plant will be contained within two of those," Mr. Walker said. "The reason why we're working to the dimensions of an ISO container is so we can ship around the world using big shipping vessels, trains, and trucks."
The company's focus is not only on the United States but extends to other parts of the world. Mr. Walker mentioned Europe and Africa as significant markets for the company.
In Africa, for instance, large parts of the continent are removed from the grid, hindering development. Microreactors could power facilities like desalination plants or hospitals in remote locations.
Old World Gods and Nuclear Energy
In furtherance of their mission to make nuclear energy cool again, Mr. Yu said the naming of their two reactors was important.
NANO Nuclear's products in technical development are called Zeus, a solid core battery reactor, and Odin, a low-pressure coolant reactor, each of which represent advanced developments in portable, on-demand capable, advanced nuclear microreactors, they said.
"Who is naming their reactors Zeus and Odin?" Mr. Yu said. "No one's doing that. We're young. We're young entrepreneurs and a new generation in the nuclear industry. People don't care about all the technical names, so why not call it Zeus? People want carbon-free electricity. That's all they care about."
Both Mr. Walker and Mr. Yu bring unique expertise to the company.
Mr. Walker, with his background in nuclear engineering and physics, worked for the United Kingdom's Ministry of Defense, where he was the project lead and manager for constructing the new Rolls-Royce Nuclear Chemical Plant and worked on the next generation of nuclear-powered submarines.
Mr. Yu, who founded the company, used his Wall Street experience and entrepreneurial drive to bring the team together to make NANO's reactors a disruptive solution to meet future carbon-free energy needs.
Looking ahead, NANO Nuclear Energy aims to finalize its microreactor designs by the end of the year and expects to move into physical testing and demonstrations soon after.
Despite the lengthy licensing process, once operational around 2030, Mr. Walker anticipates a broad global application for the technology, particularly in regions like Africa and Asia, where large swathes of land are removed from the grid.
Is Nuclear Unproven?
A global energy crisis has led to a reassessment of energy policies and priorities, potentially accelerating the transition to renewable energy sources.
Both Mr. Walker and Mr. Yu are adamant that nuclear—and in particular microreactors and SMRs—will be widely adopted due to their cost compared to gas and coal, along with the prospect of providing power to remote areas.
While the United States is investing in nuclear, not all Western countries are in consensus about the path forward.
Australian Climate and Energy Minister Chris Bowen recently argued against including nuclear power in Australia's energy mix, citing costs, flexibility, and waste issues. He went so far as to label nuclear as "unproven" in an address to the Clean Energy Council.
"It's slow to build and once built can't be easily turned on and off, so is effectively useless as peaking and firming," he said. "Despite the rhetoric, it's unproven."
He asserted that renewables, despite the challenges of storage and transmission, are still more cost-effective for Australia.
Germany Kicks Nuclear to the Curb
Mr. Walker said the way Germany has gone in the past few years is an example to other countries of what not to do. Germany shut down its final nuclear plant this year and because of that, the country had to increase the burning of fossil fuels.
Germany has also relied on purchasing energy from countries like France, which relies heavily on nuclear and is a net exporter of electricity.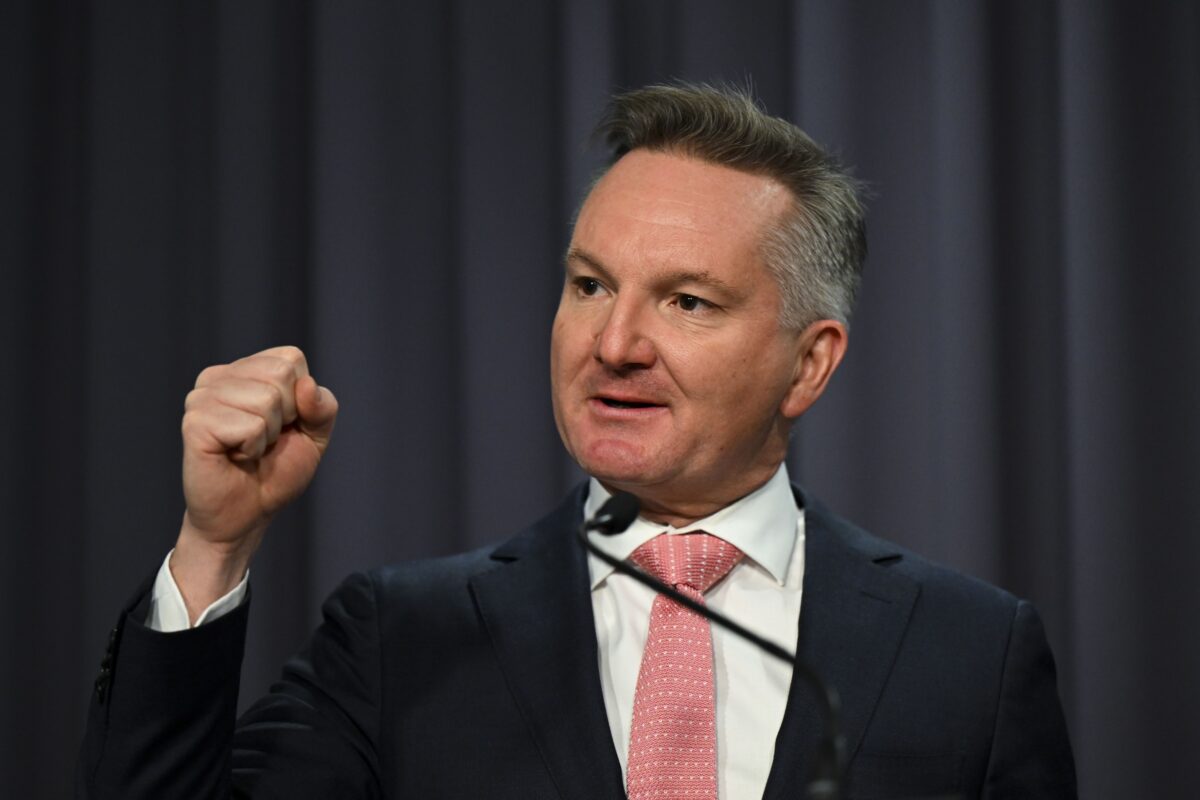 In contrast to Germany, over 60 percent of France's electricity in 2022 came from nuclear power plants, marking the highest share of nuclear power in total electricity generation worldwide.
Even polarizing teen climate activist Greta Thunberg criticized Germany for shutting down its functioning nuclear power plants and replacing them with coal and gas.
Positive Outlooks
Despite the Australian minister's skepticism and Germany turning its back on nuclear, Mr. Walker is confident about the cost efficiency of microreactors, especially in comparison to diesel-generated power.
Talking about the United States' current stance, Mr. Walker said "the U.S. is actually moving in the opposite direction. They've become highly invested in their nuclear infrastructure, creating enormous funding directly into nuclear to avoid dependency on hostile nations."
Mr. Yu mentioned that the United States is "keen on reinforcing its energy sovereignty rather than relying on foreign sources for uranium. We're witnessing bipartisan support for advanced nuclear technology companies like NANO Nuclear."
What About Safety?
One issue with getting nuclear energy to be "cool" again is to dispel myths about its safety.
"Unfortunately, nuclear energy began its life so tied to the government, which didn't care about communicating the reality of the technology," Mr. Walker said. "There was never a PR campaign behind it, leading to many myths about its safety and waste production."
Some environmentalists and climate groups are fiercely anti-nuclear, including Greenpeace, which states that "nuclear energy has no place in a safe, clean, sustainable future," adding that it is "both expensive and dangerous."
Mr. Yu said nuclear energy was "misused from the beginning as a weapon of destruction, when in reality, nuclear is a baseload energy source that could create the carbon-free energy we need to combat global warming."
Mr. Walker had the same sentiment, pointing out that nuclear energy has had a stellar safety record even compared to wind and solar.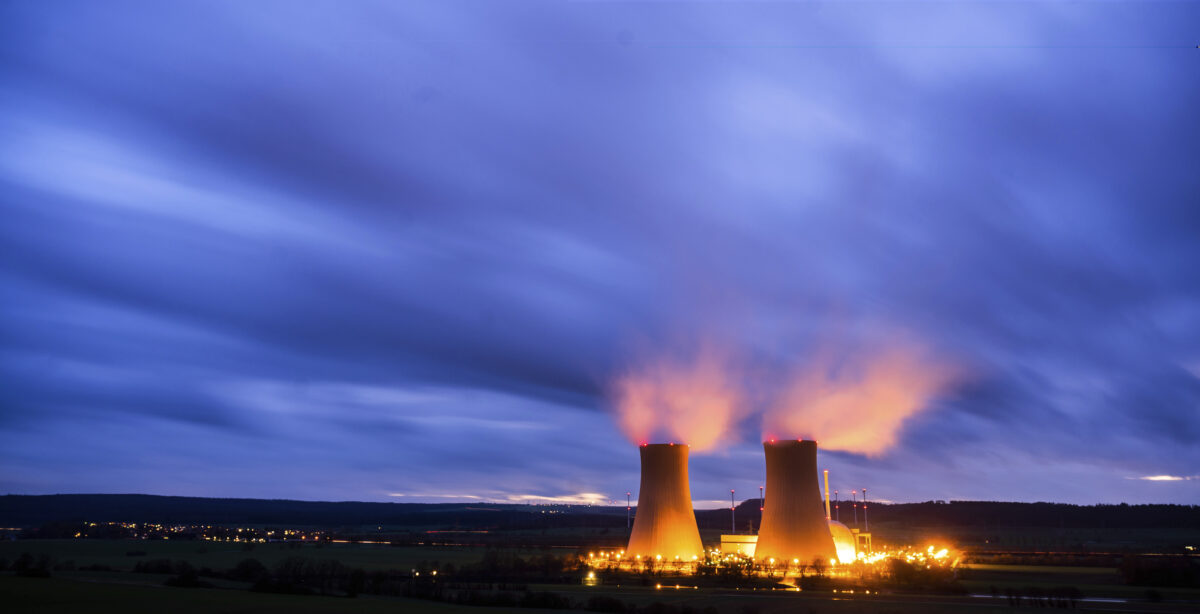 "Nuclear energy is actually the safest form of energy out there. If you look at deaths caused per gigawatt hour, it's safer than wind and solar," Mr. Walker said. "It's also the only type of fuel or energy source where all your waste is accounted for down to the last atom. It's a zero-carbon emitting energy that's about 1,000 times more dense than oil."
An Oxford University study stated that "fossil fuels are the dirtiest and most dangerous energy sources, while nuclear and modern renewable energy sources are vastly safer and cleaner."
When looking at the study's data, it shows that taking into account risks associated with greenhouse gas emissions, nuclear comes out as safer and cleaner than both hydropower and biomass energy.