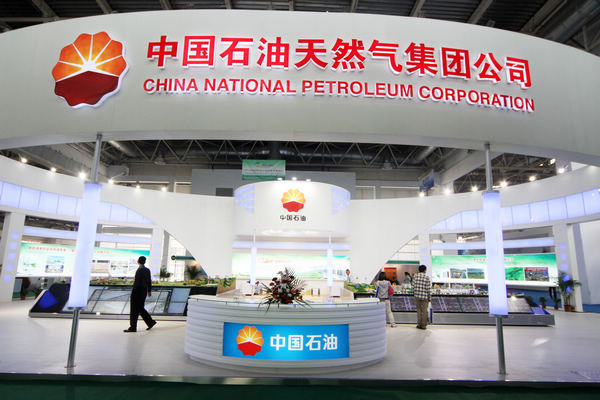 China's oil refineries ramped up throughput in June to the second highest on record, with some independent plants raising output even as state oil majors prepare to take drastic steps to cut production during the peak summer season.
Throughput last month reached 46.08 million tonnes, or 11.21 million barrels per day (bpd), a 2.3-percent rise year-on-year and up from May's 10.98 million bpd, data from the National Bureau of Statistics (NBS) showed on Monday.
That was just shy of December's record volume of 11.26 million bpd.
The higher throughput came after another month of strong crude oil imports and as top refineries prepared to cut output in the third quarter.
"Refinery runs were impressive considering that refinery maintenance was still heavy," said Nevyn Nah, analyst at Energy Aspects.
Independent refiners, known as 'teapots', raised their runs after receiving additional crude import quotas, while oil majors kept their throughput roughly flat year on-year, he said.
For the first six months, refinery production in the world's second-largest fuel consumer gained 3 percent from a year earlier to 275.21 million tonnes, or about 11.1 million bpd.
Upcoming cuts to production by the oil majors will not be as deep as many in the market expect, added Nah, because the planned cuts were from very high levels in the first quarter.
The NBS data on Monday also showed domestic crude oil output fell 2.3 percent last month versus a year ago to 16.21 million tonnes, or 3.94 million bpd, but up from May's 3.83 million bpd.
Output during the January-June period was down 5.1 percent on-year at about 3.89 million bpd.
Declines in China's crude oil output have slowed as major oil producers raised spending to boost production as oil prices stabilized in a $48-$55 per barrel range, and analysts have forecast flat or positive production growth for calendar 2017.
Natural gas output climbed 14.6 percent in June from a year earlier to 11.5 billion cubic meters (bcm), but marked the lowest level since October.
Natural gas production increased 8 percent from a year earlier to 74.1 bcm for the January-June period, the data showed.
China's gas consumption growth has been quickening since the start of this year after a nearly three-year lull, according to analysts, thanks to stronger demand from industrial and power sectors under a government push to wean them off their coal addiction.
Reporting by Cheng Fang and Dominique Patton. Additional reporting by Florence Tan in SINGAPORE; Editing by Joseph Radford