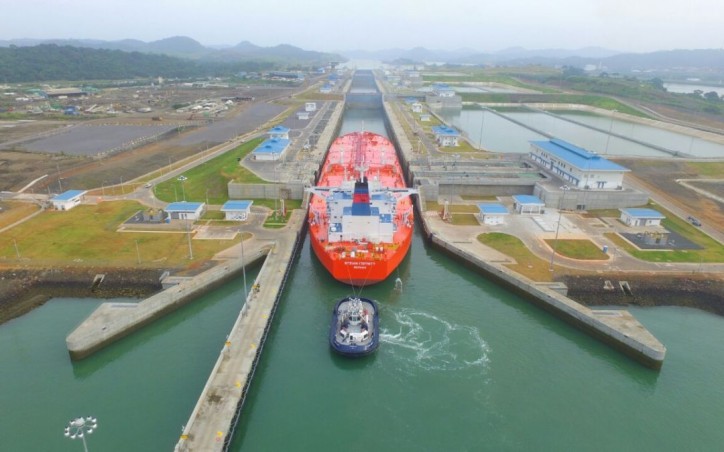 A very active week for VLCCs, mainly in the MEG. Rates edged up ex MEG for both East and West but not to the extent some had expected, due to the high activity.
Charterers stretched well forward on dates, anticipating near term firming rates.
Ships are still plentiful, hence competition is strong for new business and it appeared that rates were flattening, as some owners chose to secure present levels, Fearnleys reported.
West Africa/East was not as active as the MEG, but December dates are now in play and here rates may also have reached a peak for now.
Suezmaxes found little respite in West Africa as tonnage built up with East ballasters swelling the list. TD20 flirted with mid WS50s before stabilising at the WS57.5 level. Even replacement cargoes comfortably achieved last done levels.
The Black Sea retreated from its recent highs as a quiet Med market added tonnage to the list. TD6 rates fell by almost 10 points to WS70. Owners will be looking to the third decade in West Africa for much needed momentum, but with a quiet Med market this coming week, they have little to grip onto.
The Black Sea has yet to find its bottom level but charterers were aggressively pulling it towards the mid WS60's. As predicted last week, the North Sea and Baltic experienced softer rates. However, for the time being it seems like the bottom has been reached.
Going forward, we believe rates will stabilise around current levels, before firming up again for third decade fixing. In the Med and Black Sea, we saw some lower rates fixed cross-Med at the beginning of the week.
However, a busy Black Sea programme helped shorten the position list during the last couple of days, and as owners are feeling they have the momentum on their side, we expect rates to move towards mid WS70s by the end of this week, Fearnleys concluded.
Elsewhere, Petrobras has said it plans to cancel orders for 17 vessels, including tankers.
"We decided to revoke the contracts for those ships," Antonio Silvino, head of Petrobras' shipping operation -Transpetro - told the media during a presentation at the recent Rio Oil & Gas Conference.
The cancellations mark the unravelling of Brazil's PROMEF project, which was designed to revive the country's shipbuilding industry and replace Petrobras rather elderly fleet, during the country's oil and commodities boom, which has since ground to a halt.
The cancellations are believed to represent more than a third of the 46 ships ordered by Transpetro under the programme, starting in 2003.
Silvino said this move to cancel contracts does not necessarily mean it will operate with a reduced fleet. He said the company is evaluating options to increase the number of ships chartered to Petrobras. Transpetro also plans to offer services for other companies, he said.
In the newbuilding sector, there were a few more orders reported.
These included Maersk Tankers reportedly contracting six, option six, Aframaxes at Dalian for $42 mill each for 2018-2019 delivery. According to brokers' reports, the deal is subject to board approval expected to be given by early next year.
Bihar Navigation was said to have ordered two,option two Aframaxes for $41 mill each at New Times, plus two, option two MRs from the same yard at $35 mill each, all for 2018 delivery.
Odfjell has confirmed an order for what are claimed to be the world's largest stainless steel chemical tankers.
An earlier LOI for four 49,000 dwt vessels at China Shipbuilding Trading and Hudong-Zonghua Shipbuilding has now been turned into a firm order, which now also includes a further four options.
They will have a cargo capacity of 54,600 cu m. The first vessel is expected to be delivered in June, 2019 and the following vessels at three months intervals. The capital commitments will be $60 mill per vessel, Odfjell said.
Kristian Mørch, Odfjell CEO, commented; "We are very happy with the agreement we have signed today, which is a significant step in solving our tonnage replacement needs.
"The vessels will be the most efficient stainless steel chemical tankers available and the vessels are designed to be good for the environment, good for our customers and a good investment for our shareholders," he said.
Concordia Maritime is to sell a second tanker on a sale and leaseback basis.
The Suezmax 'Stena Supreme' is to be sold to one of Japan's largest shipowning companies and senior debt funding will be provided by one of Japan's mega banks. The transaction is scheduled to be completed later this month.
'Stena Supreme' will be chartered back on a bareboat basis for 12 years, with annual re-purchase options from year three onwards.
The sale will give an accounting profit of about $1.8 mill and a positive liquidity effect of around $22 mill, Concordia said.
"We are very happy with the agreement. It's a good price, while the leaseback arrangement means that we can continue employing 'Stena Supreme' in the successful Stena Sonangol Suezmax pool for many years to come.
"Just as with 'Stena Image', the transaction is a way of preparing ourselves for a subdued market situation and good business opportunities that may arise. We are not sitting still, but are actively working on the fleet's structure and disposition," explained Kim Ullman, Concordia Maritime CEO.
"With the agreement, we are taking a further step into the Japanese financing market. Once again, the terms of the transaction are highly competitive and the agreement will have a substantial positive cash effect for us. We have now conducted two transactions in a short space of time and we are continuously evaluating the possibility of similar arrangements," said Ola Helgesson, Concordia Maritime CFO.
Fearnley Securities has acted as financial advisor to Concordia Maritime for the transaction.
Capital Product Partners has purchased the MR 'Amor' from its sponsor, Capital Maritime & Trading Corp.
The 2015-built tanker, built by Samsung Heavy Industries, was acquired for $32.8 mill on 24th October, Capital said.
'Amor' is currently operating under a under a two year timecharter to Cargill at a gross daily rate of $17,500. The Cargill charter commenced in October, 2015.
Capital Product Partners said that the aggregate price was met by a $15.8 mill term loan under a new credit facility with ING Bank, $16 mill in cash and an issuance of new common units to Capital Maritime.
Euronav has confirmed it is to buy out its 50% joint venture partner to take full control of the 2005-built VLCC 'VK Eddie'.
Euronav will buy the vessel from the joint venture company Oak Maritime (Canada) for $39 mill and will receive back 50% of the proceeds.
The Antwerp-based company was also rumoured to have bought the converted VLCC 'Madison Orca' for an undisclosed sum. She was built as a VLOC in 2010 and converted to a tanker in China.
Teekay Tankers was believed to have sold the 2002-built Suezmaxes 'Ganges Spirit' and 'Yamuna Spirit' to Greece-based New Shipping for $16.2 mill each.
Two Aframaxes reportedly changed hands. The 2002-built 'Siena' was believed sold to Bakri Navigation for $15 mill, while the 2002-built 'Morning.
In other transactions reported by broking sources, the 2010-built MR 'Pacific Marchioness' was sold to Kasuga Shipping for $19.7 mill, while her near sister 'Pacific Duchess' was thought taken by Waikoh Kisen for $18.3 mill. A previous sale was believed to have failed.
Reported to be leaving the fleet was the US-controlled 1983-built MR 'Charleston' thought sold to Indian breakers.
In the charter market, ENI was believed to have taken the 2000-built VLCC 'New Diamond' for six, option six months at $31,500 per day.
ExxonMobil was said to have fixed the 2006-built LR2 'Donegal Spirit' for 12 months at $17,250 per day.
In the MR segment, Navig8 was said to have fixed the 2008-built sisters 'Ocean Breeze' and 'Ocean Princess 1' for six, option six, months for $10,500 per day each.
Finally, Asahi Tankers reportedly fixed the MRs 'FPMC 26' (built 2011); 'Axel' (built 2010) and 'Orient Sunshine' (built 2008) on subs for two years at $13,000 per day each.