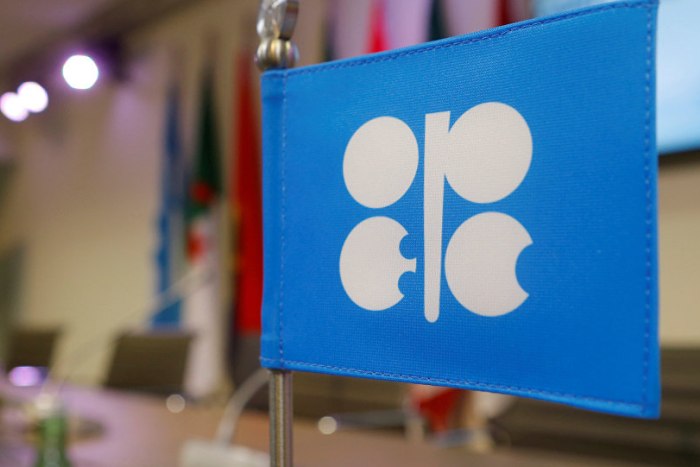 Crude oil futures were lower during mid-morning trade in Asia Wednesday, amid continuous concerns over the OPEC-led coalition increasing production going forward.

At 10:30 am Singapore time (0230 GMT), ICE July Brent crude futures fell 39 cents/b (0.52%) from Tuesday's settle to $75/b, while the NYMEX July light sweet crude contract slid 26 cents/b (0.39%) to $66.47/b.

Late last week, Saudi Arabia and Russia mulled over the possibility of easing their supply cut deal as prices hit close to $80/b, causing a selloff in crude prices, resulting in the ICE July Brent futures contract to fall by more than 5% in a week's time.

"Oil offered little to support after being hit down last week on expectations over a ramping up of output from OPEC and co.," IG market strategist Pan Jingyi said.
Adding to this, OPEC achieved its goal to trim OECD crude oil stocks to below the five-year average after agreeing to cut output more than a year ago, a senior OPEC source told S&P Global Platts on Monday.
Commercial oil inventories have fallen 20 million barrels below the five-year average, the source said.
"As OPEC's inventory target has been achieved, consumer concerns have grown regarding the negative impact that ensuing higher oil prices might have on economic activity," Harry Tchilinguirian, senior oil strategist at BNP Paribas, said.
The OPEC-led alliance has lowered stocks close to its goal much quicker than expected due to supply outages in Venezuela and strong compliance to the 1.8 million b/d output cut deal. The group's Joint Ministerial Monitoring Committee said Friday compliance was 152% for April.
"OPEC has over-delivered on supply cuts in the past six months aided by involuntary outages in Venezuela and Angola. There is, therefore, scope for an increase in OPEC output while still maintaining supply cuts for the remainder of the year," Tchilinguirian added.
With its inventory goals achieved, the group will meet June 22 in Vienna to discuss the deal, amid speculation it may have to increase output to make up for any Iranian barrels shut-in due to the US' decision to re-impose sanctions.
Meanwhile, market participants would also be waiting for the latest US inventory data levels which is delayed by a week because of the Memorial Day holiday in the US.
Analysts surveyed Tuesday by Platts expected crude stocks to have fallen by 600,000 barrels for the week ended May 25, while gasoline and distillate inventories were expected to draw by 1.5 million and 1.05 million barrels respectively for the same period.
As of 0230 GMT, the US Dollar Index was up 0.09% at 94.885.
--Avantika Ramesh,
avantika.ramesh@spglobal.com
--Edited by Irene Tang,
irene.tang@spglobal.com