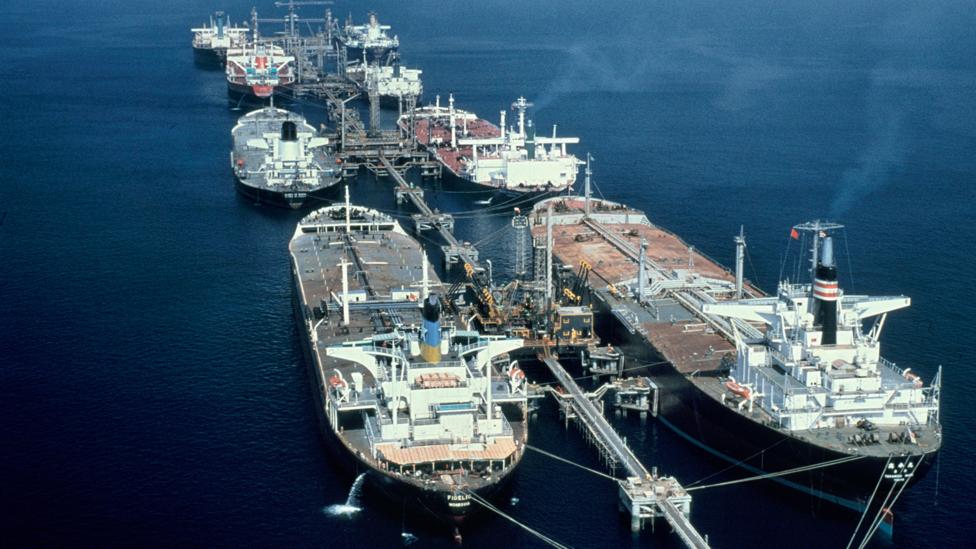 http://www.tankeroperator.com/ViewNews.aspx?NewsID=11523
The world's tankers may have the capacity to store the excess production for 55 to 60 days, according to Vortexa, a UK analytics company specialising in waterborne oil markets.
This is based on demand for oil reduces by 20 per cent or more due to the Coronavirus,

It is a complex question because the drop in demand for oil from consumers leads to a drop in demand for tankers themselves for freight, says Syed Ahmad, market analyst with Vortexa.

Also the willingness for traders to charter tankers to store oil depends on the steepness of the market contango (difference between current price and future prices), so they can sell oil for a higher price in future, thus making a margin to cover the tanker costs.

"Shipowners will constantly be making this decision - if it is more economical for them to put vessels into storage - or take normal cargo from point A to point B," he says.

"The wider the contango spread in the oil market, the greater the incentive on shipowners to put more vessels into floating storage."