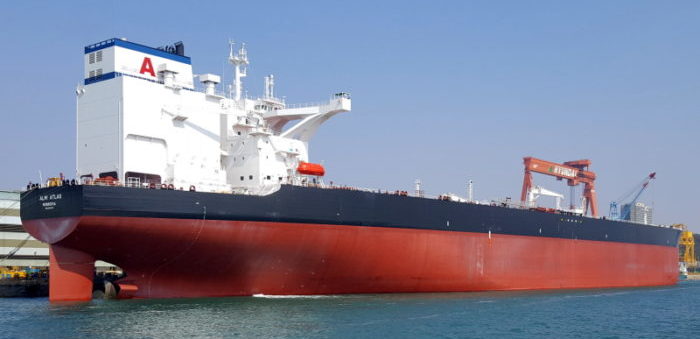 Another lacklustre week in the VLCC market, as ships piled up in Fujairah and Galle.
Owners are currently facing returns well below OPEX for most cargo combinations, with rates trading in the high W30s from both MEG and West Africa/eastbound for modern ships and at a 2.5-5 point discount for older units, Fearnleys reported.
Suezmaxes experienced a slow start after the holiday period as charterers took advantage of the steady accumulation of tonnage. Rates softened accordingly.
However, owners resistance started to build in West Africa with some preferring to sit and wait for the right voyages. This has had a knock on effect with WS80 having been paid for West Africa/East - up a handful of points but purely sentiment driven.
Elsewhere, the Med and Black sea seen low fixing volume with TD6 steady at WS 80. Not too much is expected to change for the balance of this week.
As for Aframaxes, those trading in the North Sea and Baltic saw healthy activity levels this week, as owners continuously pushed to keep this positive momentum going.
With TD7 currently trading around WS115 levels, we expect a firm sentiment in the natural fixing window in the North.
Owners are finally seeing alternatives in other markets, which have picked up, such as the Mediterranean and Black Sea, where a firm upward trend in freight levels was seen.
Returns for a TD19 voyage have picked up over the week, from around $1,000 per day at the middle of last week to $12,000 per day at time of writing (Wednesday). TD19 currently stands at WS100.
Fresh cargoes have been coming into the market keeping activity levels firm. At present, owners are finding this an attractive market and we are expecting them to maintain their stand in the week to come in order to ensure a further uptick in freight rates, Fearnleys concluded.
Brokers reported that the 2019-built VLCC 'Landbridge Glory' has been fixed to Trafigura for three years at $36,500 per day, including options.
Trafigura also reportedly took the Aframax 'Sea Panther' for six months at $22,500 per day.
In the MR segment, ST Shipping was said to have fixed the 2007-built 'Vinalines Galaxy' for six months at $12,400, while Trafigura was believed to have taken the 2009-built MR 'Pyxis Malou' for six to eight months trading at $14,000 per day.
In the S&P sector, brokers reported that NGM Shipping has sold the 2003-built VLCC 'Vida' to undisclosed buyers for $26 mill. She was sold to NGM Shipping as 'DS Vida' last October for $22.8 mill.
Navios Maritime has sold two LR1s and three MRs to Avic Leasing for $103.2 mill en bloc.
The newbuilding scrubber fitted Suezmax 'Nordic Glaze' was reportedly sold to Frontline for $66 mill. She is due for delivery next year.
A few more newbuildings came to light, including two, option two Aframaxes at Daehan for Minerva for a reported $50 mill each. They are due for delivery in 2021.
Chartworld was also thought to have booked two, option two Aframaxes at New Times for $46.5 mill each, also for 2021 deliveries.
On the back of a long term Shell charter, EShips was said to have ordered six IMO II MRs at Hyundai Mipo for $38 mill. They are due for delivery in 2020/2021.
Meiji was said to firmed up options for another two scrubber fitted MRs at HMD for $38 mill each.