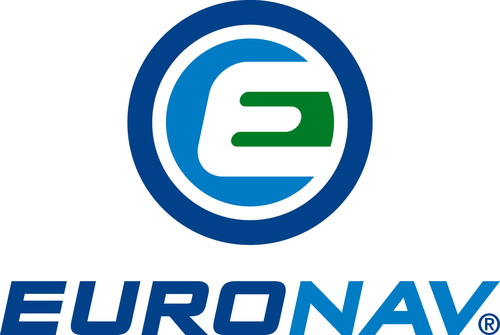 http://www.tankeroperator.com/ViewNews.aspx?NewsID=9289
Just before the holiday break, tanker operators Euronav and Gener8 Maritime announced that they were to merge.
The companies reached an agreement on a stock-for-stock merger for the entire issued and outstanding share capital of Gener8, which would become a wholly-owned subsidiary of Euronav.
This deal will create the world's leading independent crude tanker operator, as the combined company will have a fleet of 75 crude tankers, including 44 VLCCs and 28 Suezmaxes, totalling over 18 mill dwt.
US-based law firm Seward & Kissel is serving as legal counsel to Euronav in connection with the merger. The Seward & Kissel team was lead by business transactions partners, Jim Abbott and Nick Katsanos, capital markets partners Gary Wolfe and Keith Billotti, corporate finance partner Michael Timpone, and tax partner James Cofer.
The merger will also create combined entity balance sheet assets of over $4 billion with an estimated pro-forma market capitalisation of about $1.8 bill based on Euronav's closing price of $8.10 per share on 20th December, 2017.
The expanded company will have a liquidity position estimated at more than $750 mill, including cash on hand and undrawn amounts available under existing credit facilities.
Key terms included 0.7272 Euronav shares exchanged for each share of Gener8, which is expected to result in the issuing of around 60.9 mill new Euronav shares to Gener8 shareholders.
This will result in Euronav shareholders owning about 72% of the issued share capital of the combined entity and Gener8 shareholders owning around 28% - based on the fully diluted share capital of Euronav and the fully diluted share capital of Gener8.
The deal is subject to the approval of Gener8's shareholders, the consent of certain of Gener8's lenders to assign certain debt facilities to the combined entity, the effectiveness of a registration statement to be filed by Euronav with the US Securities and Exchange Commission (SEC) to register the Euronav shares to be issued in the merger, the listing of the shares on the New York Stock Exchange (NYSE) and other customary closing conditions.
Euronav, as the combined entity, will remain listed on NYSE and Euronext under the symbol 'EURN.'
Carl Steen, Paddy Rodgers and Hugo De Stoop will remain board chairman, CEO and CFO of the combined entity, respectively.
A Gener8 independent board member, Steve Smith, is expected to join the Euronav board following completion of the merger, which is expected by the end of June, 2018 at the latest.
Commenting on the deal, Carl Steen, Euronav chairman, said: "The merger between Euronav and Gener8 is expected to deliver real value for both sets of shareholders. The financial strength of the combined entity together with a strong leadership team will make it well placed to navigate the tanker cycle".
CEO Paddy Rodgers, said: "This transaction marks an exciting development for Euronav. The merger creates the leading tanker company which is better placed to serve the needs of our customers and support our partners."
Peter Georgiopoulos, Gener8 chairman and CEO, said: "I have been a vocal advocate for consolidation in the shipping industry and have always stated that we would be a willing buyer or seller depending upon what is best for our shareholders. This transaction creates the largest independent VLCC fleet in the world. The combined company has a very bright future that will benefit both Gener8 and Euronav shareholders."
As mentioned above, Seward & Kissel is serving as legal counsel to Euronav, while Shearman & Sterling is serving as legal counsel to the transaction committee of Gener8 and Kramer Levin Naftalis & Frankel is serving as legal counsel to Gener8.
RMK Maritime is serving as financial advisor to Euronav's board and UBS Securities is serving as financial advisor to Gener8. For Belgian law matters, Euronav was advised by Argo Law.
It was later announced that US-based International Seaways (INSW) had agreed to purchase six of the VLCCs from the merged company upon its closing for $434 mill in total.
This sale will allow Euronav to maintain sustainable and robust financial ratios and keep leverage and liquidity well within management's desired levels, the company explained.
The ships include five 2016-built VLCCs and one 2015-built VLCC, each built by Shanghai Waigaoqiao Shipbuilding. The vessels are expected to be delivered to INSW in the second quarter of 2018.
INSW said that, in connection with the transaction, it intends to assume the debt currently secured by the acquired vessels, which consists of a $311 mill credit facility, maturing between 2027 and 2028, and carrying a fixed annual interest rate of LIBOR plus 2%.
This transaction is also subject to a number of closing conditions, including consummation of Euronav's acquisition of Gener8.
Following the closing of the transaction, INSW will reduce the average age of its fleet by over two years while expanding the size of its fleet by 30% on a dwt basis.
"We are pleased to have entered into this compelling en bloc transaction that positions INSW to further increase its earnings power and industry leadership," Lois Zabrocky, INSW's president and CEO, said.