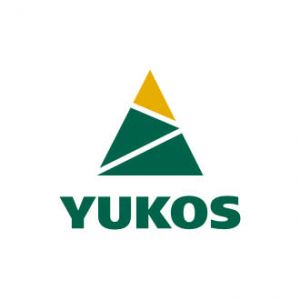 Russia succeeded in its battle to overturn a $50 billion arbitration ruling after a Dutch court ruled that the panel of judges who issued the record-setting award to the former owners of Yukos Oil Co. had no right to review the dispute.
The ruling by a court in the Hague Wednesday was a sweeping victory for the country in its more than decade-old fight with the owners of what was once Russia's biggest oil company. The court said that the arbitration panel misinterpreted a treaty that Russia signed, but never ratified, according to a copy of the judgment.
The decision may free up accounts and property belonging to state companies targeted by GML Ltd., a holding company belonging to four former Yukos owners, in attempts to collect the award. Russia's legal team will file a motion to overturn asset seizures in Belgium and France, said Andrey Kondakov, the general director of the International Center for Legal Protection, which is coordinating Russia's defense.
"This will make Russian companies operating in foreign countries feel more comfortable," Evgeny Minchenko, head of the International Institute for Political Expertise in Moscow, said by phone. "It also improves Russia's image abroad as a whole."
Ruling Overturned
Yukos was dismantled amid billions of dollars of tax claims that its former chief Mikhail Khodorkovsky called revenge by the Kremlin for his funding of opposition parties. He is campaigning in exile for the ouster of Vladimir Putin. The Russian president issued a pardon to free Khodorkovsky in 2013 after a decade in prison on convictions for fraud and tax evasion linked to Yukos.
"This is a victory for the rule of law and justice has prevailed," Kondakov said. "This is the first time in 20 years that the district court has overturned an arbitration ruling."
The decision showed that the West has decided to ease pressure on Russia, Khodorkovsky
said
on his Twitter account.
GML plans to appeal the decision, GML director Tim Osborne said on a conference call. The shareholders will continue enforcement proceedings for the tribunal's award despite the ruling, which misapplied the laws governing the treaty, he said.
Coming Battles
The Kremlin is prepared for battles to continue. "We fully understand that this is not the end of the story," Putin's spokesman Dmitry Peskov said. "We are talking about a judicial process. I wouldn't want to politicize it."
The finding in favor of Russia runs counter to some arguments by hardliners who want the Kremlin should abandon values championed by Europe and the U.S. The Yukos case is an example of an information war against Russia, Alexander Bastrykin, the head of Russia's Investigative Committee, wrote in an
article
in Kommersant-Vlast magazine Monday.
"This will contain the movement in Russia to reject international law because it turns out that it can be beneficial," Gleb Pavlovsky, a former political adviser to Putin, said by phone. "At the same time, this solution should soften the image of a hostile West."