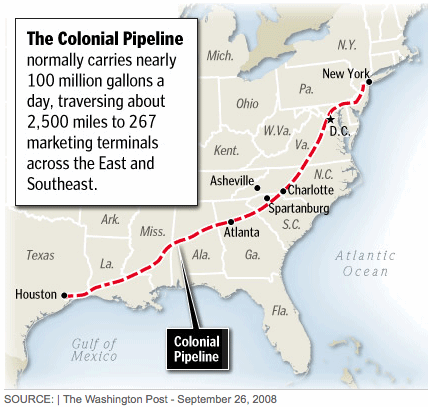 A products station and terminal in Texas, US owned by Shell Pipeline has been purchased by Colonial Pipeline Company.
The Port Arthur Products Station and Shell Ex Facility (PAPS) receives and stores clean products from local refineries in Texas and has a storage capacity of around four million barrels.
Shell will provide interim operating services while the parties work out the transition of ownership of the terminal to Colonial.
The terminal provides a gateway to the Colonial and Explorer pipelines for local refiners TOTAL and Valero, and adds 3.2 million barrels of tankage to Colonial's system.
It also offers the potential for Colonial to provide new services for refiners and shippers within the dynamic Texas Refining Complex.Colonial is also evaluating business opportunities which it thinks will appeal to customers.
Downstream sections of Colonial's pipeline where capacity is currently constrained are not expected to be impacted.President and CEO Tim Felt says:
'This large terminal facility is an excellent addition to our existing system.'Colonial is a 5,500-mile pipeline system transporting various liquids for the US military.
- See more at: http://www.tankstoragemag.com/industry_news.php?item_id=9183#sthash.ZAeVgLPq.dpuf