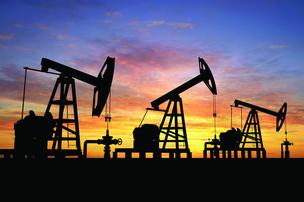 Benefiting from the booming Eagle Ford Shale and Permian Basin, Texas likely will best the oil output of every OPEC country but Saudi Arabia by year-end, says a top exploration official at
ConocoPhillips
, a key acreage holder in both of those oil-and-gas formations.
The Lone Star State is expected to end 2014 with 3.4 million barrels per day in oil output, which exceeds that of 11 of the dozen OPEC nations, ConocoPhillips Unconventional Reservoirs Technical Manager
Greg Leveille
said during a keynote speech at the 3rd Annual Eagle Ford Consortium Annual Conference in San Antonio.
In 2009, at the beginning stages of the Eagle Ford's development, Texas had daily output of 1.1 million barrels, only putting it above the OPEC state of Ecuador.
"What you're seeing unfold in the Eagle Ford is probably the greatest energy success story of the 21st Century," Leveille said.
Earlier this month, Houston-based ConocoPhillips
boosted its reserve estimates
for the Eagle Ford by 39 percent — from 1.8 billion barrels of oil to 2.5 billion. The company also said say its production from the South Texas play will top 250,000 barrels of oil equivalent per day by 2017.
The company's drilling activity in the Eagle Ford is expected to continue into the '20s and possibly the '30s, ensuring "decades and decades" of production in South Texas, Leveille added.
"I turned 55 this year, and I suspect I'll in the ground long before the last drop of oil is produced in the Eagle Ford," Leveille says.