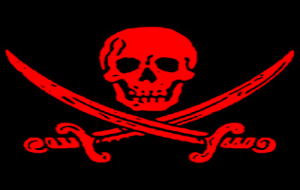 Piracy is only slightly up around the world according to quarterly figures on maritime crime incidents but two of the highest incidences of piracy take place in Africa. While the numbers do not point to a significant increase when compared to the same period last year there have been some notable events that give continued cause for concern for the shipping industry according to Dryad Maritime, a specialist maritime intelligence agency providing risk forecasts and mitigation advice to mariners and associated personnel.
In Africa piracy is thriving in the Gulf of Guinea and around the Horn of Africa. A Dryad report said that the Gulf of Guinea has seen a spike in kidnap of crew for ransom off the Niger Delta. The uptick illustrates the very real threat to vessels operating in this region, allow Nigerian gangs seem to be on the move hijacking a tanker off the coast of Angola, over over 800 miles away from their home base.
In the Horn of Africa, the incident numbers are slightly up on the same period last year but mainly due, Dryad believes, to a fair amount of misreporting and misinterpretation of events. Although there were quite a few criminal acts of maritime crime in Q1, Somali pirates have not been totally eradicated. Armed attacks against
MT Nave Atropos
south of Salalah in January and the Kenyan vessel,
MV Andrea
, close to the Somali coast in February shows that the threat does continue. On both occasions, the Somali attackers were repelled by armed security teams on the vessels concerned.