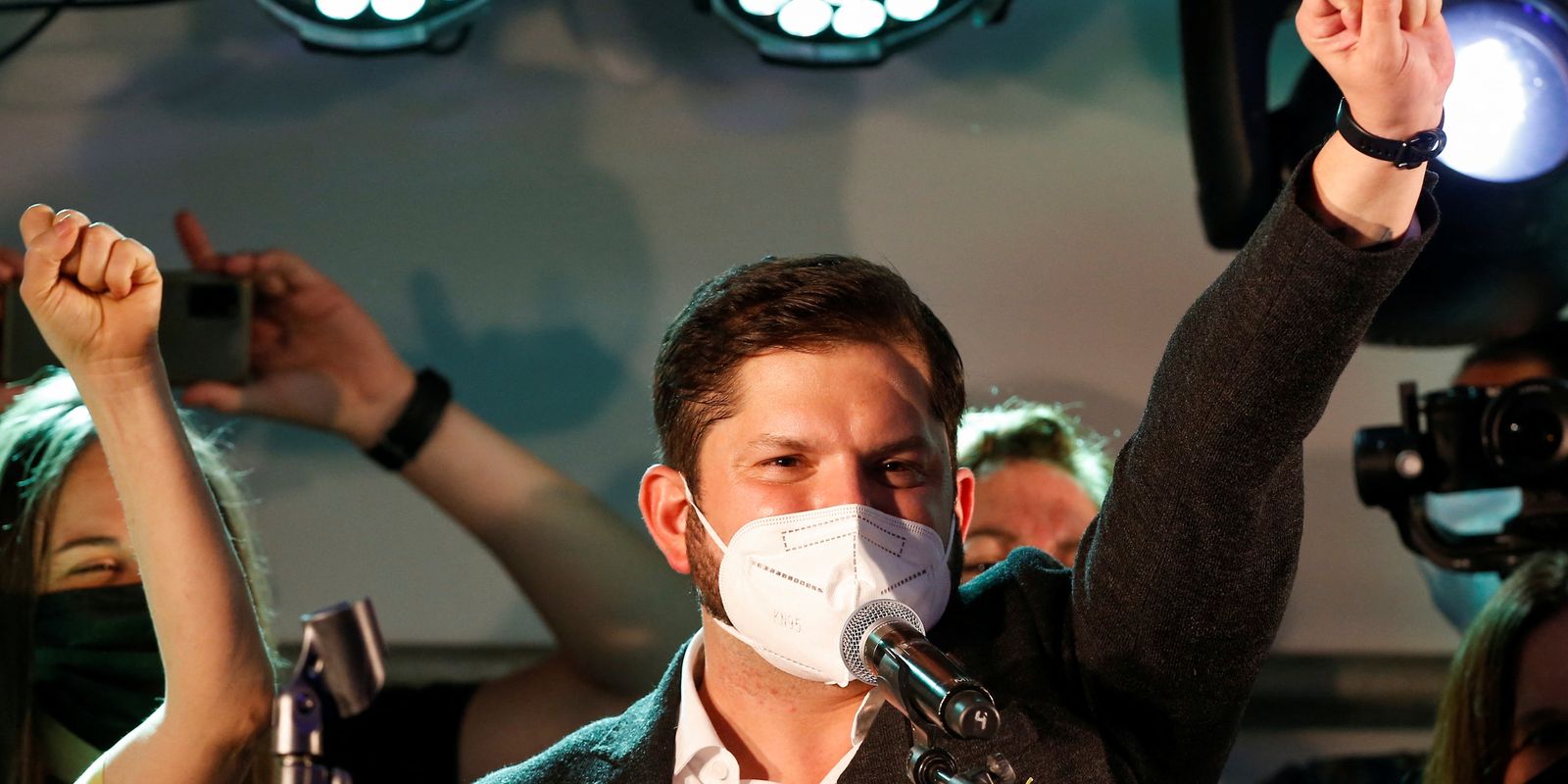 Chilean President Elect

https://www.mining.com/copper-think-tank-signals-how-chiles-new-constitution-can-boost-the-mining-sector/?utm_source=Copper_Digest&utm_medium=email&utm_campaign=MNG-DIGESTS&utm_content=copper-think-tank-signals-how-chiles-new-constitution-can-boost-the-mining-sector
Chile's Centre for Copper and Mining Studies (Cesco) presented a document titled More and better mining for Chile before the constituents working on the country's new Political Constitution, which should be subjected to a referendum by mid-2022.
Led by the Centre's director Leopoldo Reyes, the presentation emphasized that even though Chile would be between 20% and 25% poorer if it didn't exploit its mineral resources, the mining sector needs a new purpose that goes beyond increasing production because grades continue to lower and because the local industry has not been able to build a strong value chain that promotes sustainable development.
Considering that due to the climate change-driven energy transition, the world will need the equivalent of an additional 25% of Chile's current copper production, Reyes said that the country has an opportunity to match its metal and mineral exports with the provision of knowledge, technology and services to international partners.
In his view and that of the nonprofit he leads, in order for Chile's mining sector to step up its game, a model shift is needed. Thus, the new Constitution should emphasize that the Chilean state is the owner of the country's mineral bounty and has the obligation to generate the greatest sustainable value by undertaking mining exploration and exploitation projects led by state-owned companies.
Such projects, however, could be run under a mixed model in which state-owned and private companies join forces to maximize results.
Concessions and royalties
When it comes to concessions, the Centre for Copper and Mining Studies proposes new legal measures that promote and guarantee that concessions are used as they were intended to. "In this sense, we propose modifications to the Qualified Quorum Law so that the obligations of concessionaires are laid out in a clearer manner," the document states.
Cesco also poses the idea of creating more efficient mechanisms to collect rent and royalties from private companies, both local and foreign, keeping in mind that mining activities are capital-intensive, cyclical and long-term and that it is important to keep attracting investors.
For the organization, the existing Specific Tax on Mining needs to be raised so that the state can continue to invest in the sector, grow the country's production capabilities and boost technological developments.
"The State should also invest or incentivize investments in activities that complement the exploitation of mineral resources, namely, science, technology and innovation, thus strengthening the value chain and the competitiveness of the metallurgical sector," the document reads.
The final recommendations of the Centre for Copper and Mining Studies focus on working towards a greener future. It suggests that the government makes an effort to move away from fossil fuels and starts dealing with historical environmental liabilities. This means identifying and characterizing such liabilities, compensating those who have suffered due to the destruction of the natural environment and making efforts to restore the country's natural assets.