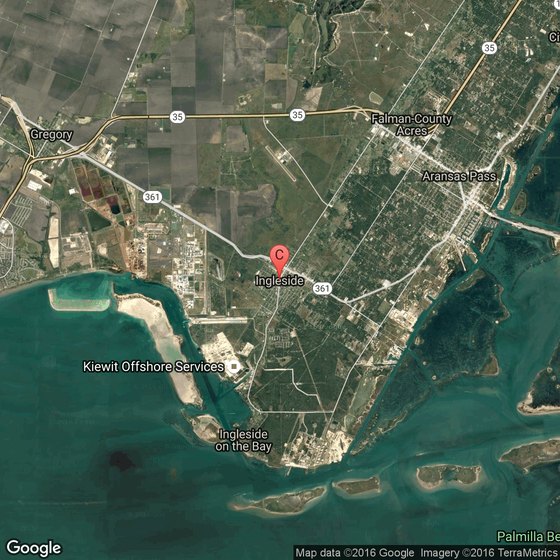 http://www.tankeroperator.com/ViewNews.aspx?NewsID=9649
US Engineering, pipeline and terminal operator, Buckeye Partners has set up a joint venture with Phillips 66 Partners and Andeavor to build a VLCC loading terminal at Ingleside, Texas.
The South Texas Gateway terminal is to be built on a 212-acre waterfront site located at the mouth of Corpus Christi Bay and will serve as the primary outlet for crude oil and condensate delivered by the planned Gray Oak pipeline from the Permian Basin.
This new terminal, to be constructed and operated by Buckeye. It will initially have 3.4 mill barrels of crude oil storage capacity and two deepwater vessel berths, capable of handling VLCCs.
Going forward, the storage capacity could be expanded to over 10 mill barrels, as well as adding multiple berths and other inbound pipeline connections, the company said.
Buckeye said that initially the terminal will be supported by long-term minimum volume throughput commitments from Phillips 66 and Andeavor. The complex is scheduled to commence operations by the end of 2019.
Buckeye will own a 50% interest in the joint venture, while Phillips 66 Partners and Andeavor will each own a 25% stake in the project.
"The South Texas Gateway Terminal will serve as a premier open-access deepwater marine terminal in the Port of Corpus Christi," said Khalid Muslih, Executive Vice President of Buckeye and President of Buckeye's Global Marine Terminals business unit.
"This project expands our presence in the important Corpus Christi market, which we believe offers strong competitive advantages for waterborne shipments of crude oil and other petroleum products from the fast-growing Permian and Eagle Ford shale plays.
"Recently announced improvements to our existing flagship Buckeye Texas Partners terminal, which sits along the ship channel in the Port of Corpus Christi, have expanded its leading marine terminaling capabilities," he said.
Elsewhere in the US Gulf, the VLCC 'Nave Quasar' arrived last week at Enterprise Products Partners Texas City terminal to test the facilities for future VLCC loadings.
However, the water depth needs to be increased to about 76 ft from 45 ft to enable large tankers to fully load - a problem which exists along the US Gulf Coast and US East Coast ports.