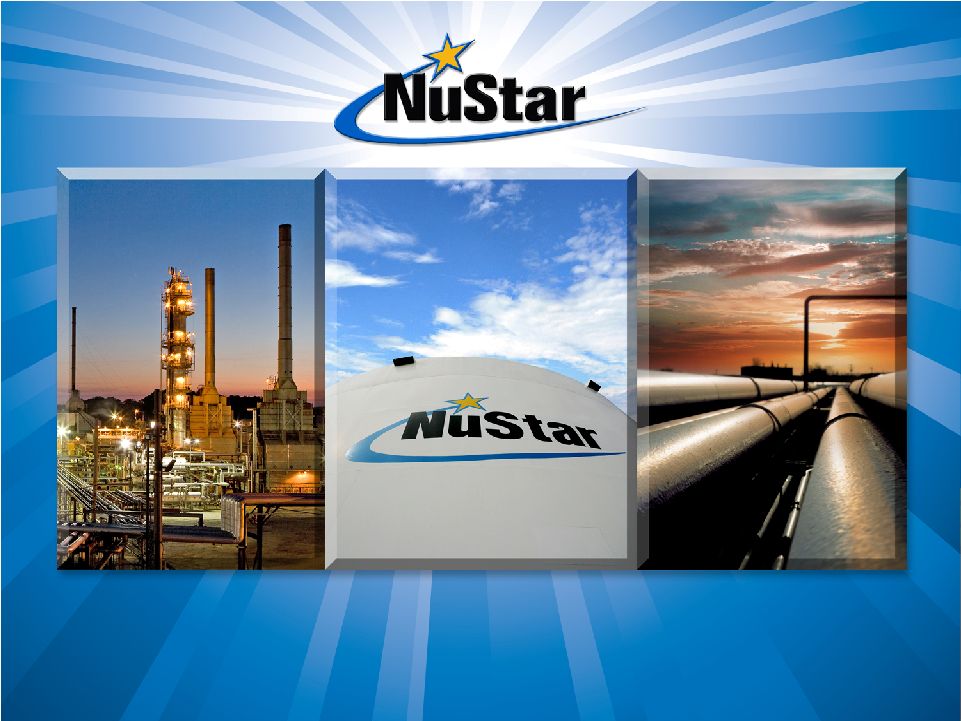 Brad Barron, CEO of NuStar Energy and NuStar GP Holdings, said, "we are very excited to have completed an immediately accretive acquisition in the fourth quarter and to finally eliminate all ties to our former asphalt business."
"From a financing perspective, we feel the non-cash impairment in the fourth quarter is a small price to pay to receive a $110 million cash payment in 2017 that when coupled with the $100 million of cash we repatriated from our international operations and the proceeds that we received from issuing $226.5 million of preferred units in 2016, will significantly reduce the amount of capital needed to be raised in the financial markets to fund our future growth capital needs."
Barron also said that he was very pleased to eliminate the need to provide up to $125 million in credit support to
Axeon Specialty Products
, an asphalt producer, and put a close to this chapter of its history once and for all.
Recapping 2016, Barron said, "Our base storage and pipeline operations performed very well in the face of a continued weak commodity price environment throughout the year. During 2016, our storage segment benefited from increased storage rates at some of our facilities, while our pipeline segment experienced higher overall refined product throughputs, due in part to some completed expansion projects in our Central East System and higher utilization at some of the refineries we serve."
"These positive developments, in combination with a decrease in operating expenses across both segments, allowed us to deliver solid results in 2016 despite significantly decreased Eagle Ford crude oil throughputs during the year," he said.
Barron said that the future looks bright as NuStar will benefit from the
additional 2.5 million barrels of storage at its Piney Point, Md., facility
, a newly renegotiated long-term storage lease at its St. Eustatius facility, expansion of NuStar's propane and distillate services on its Central East System and the synergies achieved by the
acquisition of terminal assets in Corpus Christi
that support its Eagle Ford operations.
NuStar reported a net loss applicable to limited partners of $24.3 million, or $0.31 per unit, for the fourth quarter of 2016 and net income applicable to limited partners of $99.1 million, or $1.27 per unit, for the year ended Dec. 31, 2016.
This is compared with a net income of $47.485 million in the fourth quarter of 2015 and net income of $257.366 million for 2015.
Fourth quarter 2016 earnings before interest, taxes, depreciation and amortization (EBITDA) from continuing operations were $82.6 million, compared with $150.641 million in the corresponding period of 2015. For the year ended Dec. 31, 2016, the partnership reported $517.1 million of EBITDA from continuing operations. EBITDA for 2015 was $662.736 million.
All of these amounts include a $58.7 million non-cash charge related to the announced sale by Axeon of the asphalt marketing business (Axeon) that NuStar sold to Axeon in 2014, NuStar said. To facilitate this sale, NuStar agreed to reduce the value of its term loan to Axeon by $58.7 million and receive a $110 million cash payment to satisfy the remaining debt owed by Axeon under NuStar's term loan.
The sale is expected to close in the first half of the year, and once closed, NuStar expects to receive the $110 million cash term loan payment and an additional $2 million per year for storage space at its terminals in Jacksonville, Fla., and Baltimore, Md.
The transaction will also increase NuStar's borrowing capacity because it will eliminate NuStar's obligation to provide up to $125 million in credit support for Axeon, which was required under the previous agreements with Axeon.
https://www.tankterminals.com/news_detail.php?id=4197&utm_medium=email&utm_campaign=Subscribers%20-%20Week%206&utm_content=Subscribers%20-%20Week%206+CID_0116c3bf10515553d567388e3c09c839&utm_source=Weekly&utm_term=NuStar%20Finally%20Exits%20US%20Asphalt%20Market%20Focus%20on%20New%20Assets%20Propane