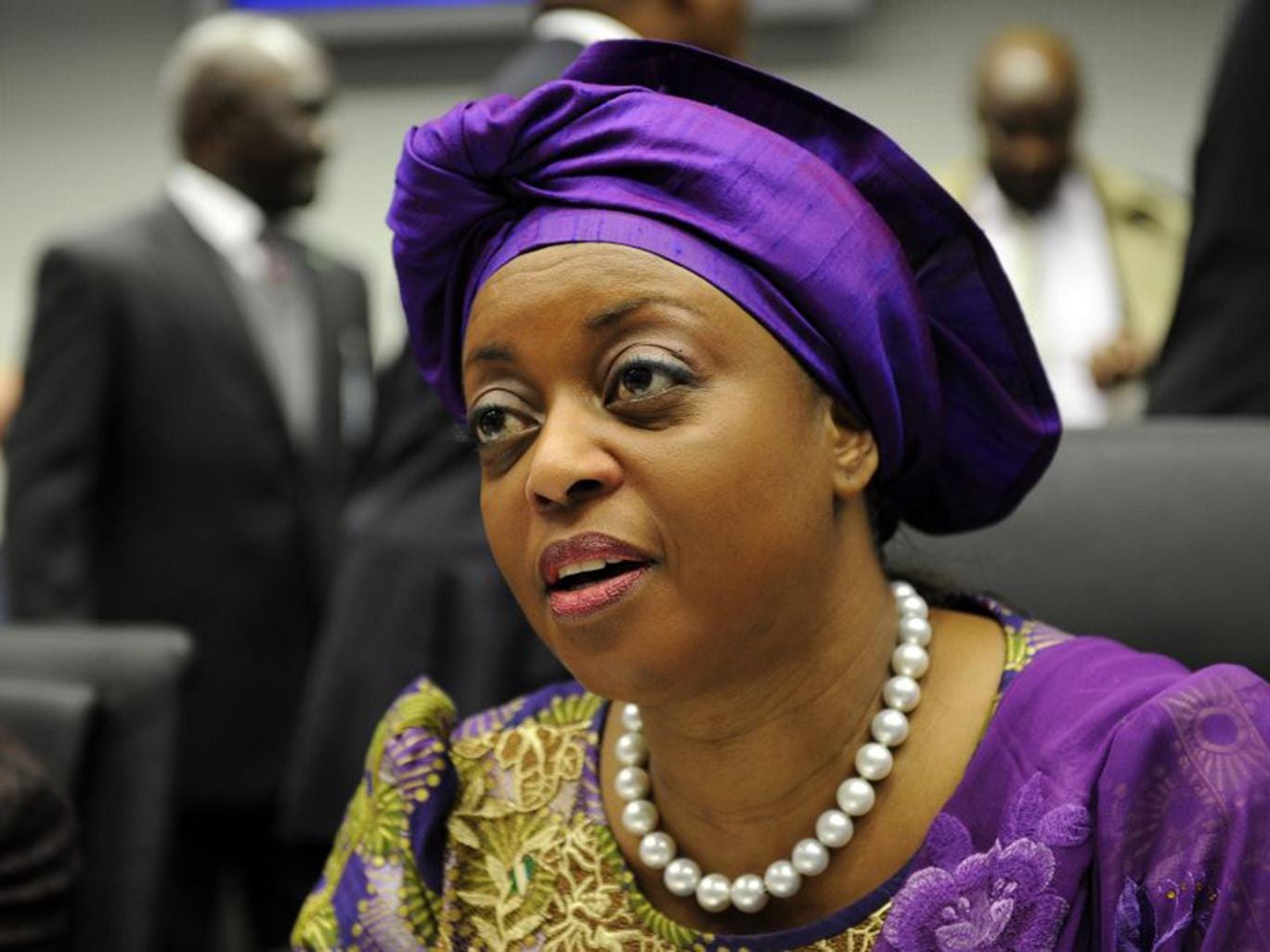 Until last Friday, Diezani Alison-Madueke's position as one of the most prominent women on the global stage had seemed assured. Boasting a Cambridge degree and a portfolio of senior government positions in her native
Nigeria
, she is also the first female president of the
OPEC
oil cartel.
Such is her influence that the British government earlier this year placed her top of a list of former recipients of the taxpayer-funded Chevening Scholarship for future leaders of foreign states whom it wanted to recognise for International Women's Day. The roll call paid tribute to women who it said personified the slogan for the event - "make it happen".
But Mrs Alison-Madueke's prominence has become now tinged with a less welcome threat of notoriety after officers from Britain's
National Crime Agency
(NCA) arrived at various homes in London six days ago and arrested the former minister in charge of Nigeria's vast oil industry along with four others as part of a two-year investigation into suspected bribery and money laundering.
The reason for the arrests by the recently formed International Corruption Unit (ICU) was not disclosed by the NCA, which has also declined to name those who were brought in for questioning and then released on police bail. None of those arrested have been charged but it is understood investigations continue both within Britain and abroad.
In a separate move, the NCA yesterday confirmed to The Independent that it had secured the freezing of £27,000 in cash belonging to Mrs Alison-Madueke after it was seized in different currencies, including Nigerian naira. A further £5,000 was frozen from her mother, Beatrice Agama, who owns a property in London's select St John's Wood.
The only official indication of what lies behind the swoop - the first since the ICU was formed last year with a renewed remit to crackdown on corruption linked to developing countries - came instead from the Nigerian capital of Abuja, where officers from the country's own anti-corruption force surrounded and searched one of the former minister's homes.
Mrs Alison-Madueke, 54, part of a prominent Nigerian family and a former Shell executive, was appointed as Honourable Minister of Petroleum Resources in March 2010 by now former president
Goodluck Jonathan
. She held the post until Mr Jonathan lost Nigeria's postponed presidential election in March to his ascetic rival
Muhammadu Buhari
, who had put the fight against corruption at the heart of his campaign.
It is hard to overstate the importance of oil - and therefore the post of oil minister - in Nigeria. The country is Africa's largest oil producer and up to 80 per cent of its government's £14.4bn revenue comes from the so-called black gold that many argue has been a curse as much as blessing to the continent's poor.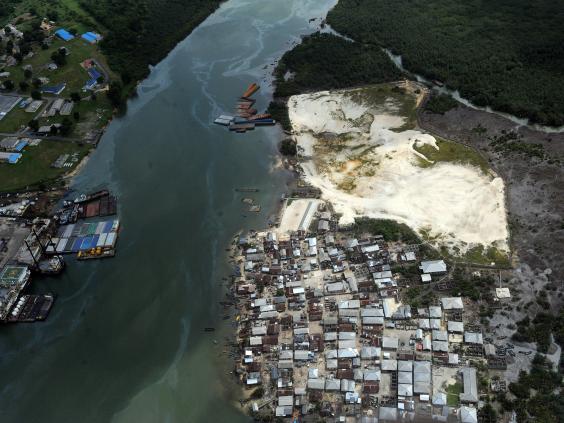 Nigeria is therefore disproportionately exposed to fluctuations in the oil price. The fall of nearly 40 per cent on global markets left year prompted Mr Buhari to complain that the public coffers were "virtually empty" when he came to power.
Allegations of graft and corruption have long been rife within the Nigerian oil industry. But jaws dropped among even the most hardened observers in February 2014 when the governor of the central bank, Sanusi Lamido Sanusi, stepped forward to allege that $20bn (£13bn) of oil receipts had gone missing from the state-owned oil company while Mrs Alison-Madueke was in office.
She vehemently denied any wrongdoing and Mr Sanusi was sacked from his post following the sudden emergence of allegations of financial misconduct against him.
Mr Buhari last week took to the airwaves to warn of imminent action against those alleged to have been involved in the theft of funds from the Nigerian National Petroleum Company (NNPC). The following day Mrs Alison-Madueke was arrested in London, though there is no evidence that the two events were connected.
The Nigerian authorities were nonetheless quick to acknowledge the arrest. In a statement, Mr Buhari's office said: "The government is aware of the arrest and all the investigative agencies are working very closely with the British law enforcement.
"Nigerian authorities are saying for the first time that matters are being handled with seriousness and deep commitment. Nobody wants to give the impression that this government is frivolous and unserious."
Few in Mrs Alison-Madueke's circle are likely to be labouring under any such misapprehension.
She is believed to have been in Britain since at least May, reportedly to receive medical treatment, and has extensive family connections in the UK as well as the United States.
Her elder brother, Doye Agama, is a senior clergyman and archbishop in the Manchester-based Apostolic Pastoral Congress - a collective of Pentecostal churches. The archbishop told The Independent he had no contact with his sister.
According to one report, the mother-of-two had been contemplating the purchase of a property in One Hyde Park, the luxury central London apartment complex that has become an emblem of the influx of foreign capital into the capital's property market.
The nature of the allegations against the former minister, who as a young woman studied architecture in London and later gained her MBA from Cambridge University, as yet remain unspecified.
She has remained silent following her arrest but has previously strongly denied allegations of wrongdoing laid against her. Political allies in Nigeria argue that Mr Buhari, whose aides have publicly warned he is on a crusade against "briefcase-carrying crooks", is conducting a witch hunt against members of the previous government.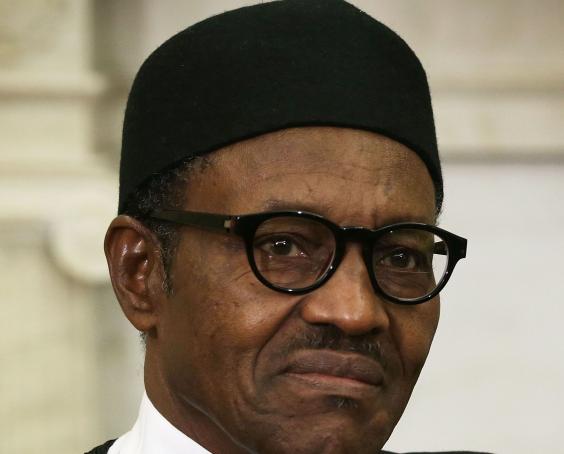 One former minister said this week: "We see everything moving according to an agenda. They want to use Diezani to get at President Jonathan."
For now, Mrs Alison-Madueke, who husband is the former head of the Nigerian navy, will remain in Britain, not least since it is understood her passport was confiscated as part of the NCA investigation.
In the meantime, there were early signs that some of her former friends are beginning to keep their distance.
On the website that promotes the Foreign Office-funded Chevening Scholarship, Mrs Alison-Madueke's name was yesterday no longer on the list of alumni highlighted for International Women's Day 2015.
A cached version of the page showed the OPEC president's name had been on the list until at least the end of last month. The FCO has declined to comment on whether the removal was linked to her arrest.