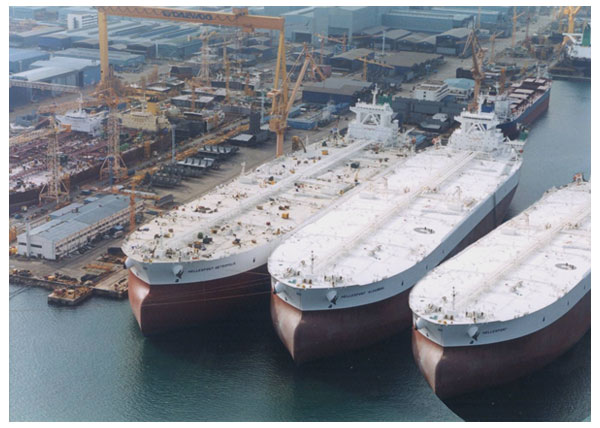 Crude in floating storage may help raise tanker rates

Tankers are also being occupied holding unsold cargoes
Oil traders are asking about options to store crude at sea, a development that could help rates for tankers to rebound from a plunge, according to Frontline Ltd., an owner of the ships led by Norway-born billionaire John Fredriksen.

"There is a lot of people out there looking for storage options," Robert Hvide Macleod, the chief executive officer of Frontline's management company, said on a conference call Wednesday. "It could be one of the factors that helps bring this market back up."

Crude collapsed over the past year as OPEC nations pumped ever more oil into a glutted market, insisting non-member producers help tackle the surplus. The slide has created a price structure called contango, where future oil costs are higher than near-term ones. When that gap gets big enough, traders can lock in sale prices that exceed the cost of storing on ships.

There has also been a growing trend for "forced storage" this year, whereby companies are asking Frontline's ships to wait for as many as 20 days while buyers are identified for cargoes, Hvide Macleod said. This is happening in the Middle East and Singapore, he said.

Daily rates to hire very large crude carriers on the benchmark Middle East to East Asia route rose 0.5 percent $24,718 a day on Wednesday, according to Baltic Exchange data. That's still is down 74 percent from the peak in July this year. Rates will average $54,112 this year, according to a Bloomberg survey of shipping analysts.

Frontline is a Bermuda-based tanker company which operates ships that transport crude and refined petroleum products.

The contango in Brent crude oil futures is around $2.40 a barrel between October and January, according to ICE Futures Europe data. Storage would cost more than $3 a barrel over a three-month period, according to data from E.A. Gibson Shipbrokers, provided on Tuesday.