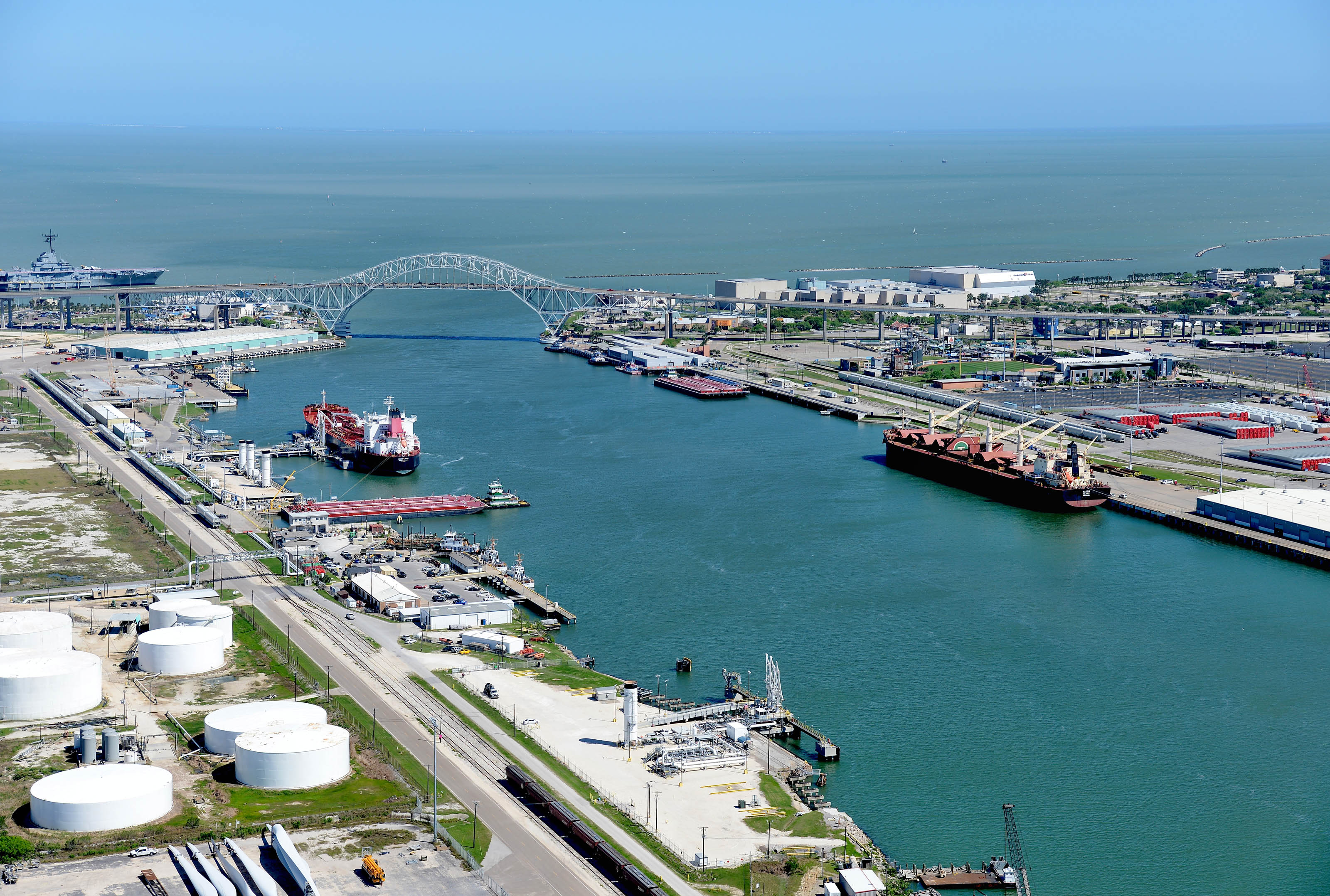 The Port of Corpus Christi: Energy Port of the Americas
America's main oil-export hub sees demand picking up from China this year even as a resurgence in the coronavirus clouds the outlook for consumption in the world's biggest importer.
Texas's Port of Corpus Christi, home to eight oil export facilities, is laying the groundwork by deepening part of its waterway as two of its customers add storage. With crude stored aboard tankers in Asia being drawn down, the port is pinning its hopes on U.S. exports being able to make up the shortfall.
"We've got a lot more upside in terms of selling crude and LNG to China" because of last year's trade deal, Sean Strawbridge, the port's chief executive officer, said in an interview with some his terminal users.
Although Corpus Christi was forced to slash its budget last year after oil prices went into freefall, it still managed to see two new export terminals open up, boosting crude outflows to a record 1.9 million barrels a day. The Far East is a key destination for exports and China was the one bright spot in terms of oil demand, though alarm bells have recently been sounded in light of recent virus flare-ups.
Moda Midstream LLC plans to raise the storage capacity at its Ingleside facility by 1 million to almost 16 million barrels by March, according to Chief Executive Officer Bo McCall. Mercuria-backed Pin Oak wants to add 2 million barrels of tanks to its 4-million-barrel capacity Corpus Christi terminal by April, CEO Corey Leonard said.
Moda is looking ahead to when the port completes its draft deepening project in the fourth quarter. Then it will be able to load up to 400,000 more barrels aboard supertankers. The port's current draft limit caps volumes.
"We are very bullish for continued exports out of our facility," said Moda's McCall. "The Port of Corpus Christi moves over half of U.S. crude exports. And Moda moves over half of that volume."
Further out, the port sees the potential to increase its current storage capacity of roughly 55 million barrels and receive barrels from Cushing, Oklahoma, the delivery point for the Nymex oil futures contract, said Strawbridge.
It would also welcome a new oil futures contract that's based in Corpus Christi. Given export volumes and the quality of crudes it receives, a futures contract would add more transparency to transactions, the CEO said.
https://tankterminals.com/news/texas-oil-hub-gears-up-for-more-exports-to-china-despite-virus/?utm_source=ActiveCampaign&utm_medium=email&utm_content=Vopak+s+Styrene+Hub%2C+Phillips+66+s+Q4+Results%2C+TX+Oil+Hub+Gears+Up%2C+S++Arabia+Wants+To+Sell+More+and+much+more+-+Week+5&utm_campaign=TankTerminals+com+Newsletter+-+Week+5