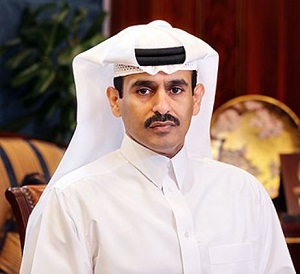 Saad Sherida Al-Kaabi
https://www.petroleumafrica.com/qatar-walks-away-from-opec/
Qatar is leaving the Organization of Petroleum Exporting Countries (OPEC) on January 1. The nation, which will be the first Middle Eastern country to exit the cartel, was part of OPEC for more than six decades.
The nation's state-run oil firm, Qatar Petroleum, issued the announcement in a series of tweets. The country's last day as an OPEC member is January 1.
"The withdrawal decision reflects Qatar's desire to focus its efforts on plans to develop and increase its natural gas production," Saad Sherida Al-Kaabi, the country's newly-appointed minister of state for energy affairs, said in one of the tweets.
The country has turned to gas as its main economic driver since being under a diplomatic and economic embargo by the other Middle Eastern countries over the past year-and-a-half which effects its oil funds.
"Achieving our ambitious growth strategy will undoubtedly require focused efforts, commitment and dedication to maintain and strengthen Qatar's position as the leading natural gas producer," Al-Kaabi said in one of the tweets