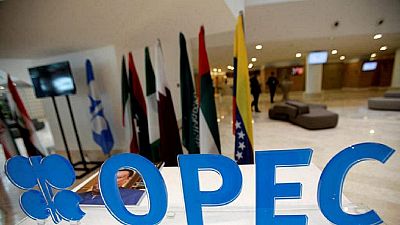 https://www.bloomberg.com/news/articles/2018-03-01/opec-oil-production-drops-to-10-month-low-on-u-a-e-venezuela
Crude production from OPEC countries fell to a 10-month low in February, mainly due to maintenance at a field in the United Arab Emirates and continued output declines in Venezuela.
The Organization of Petroleum Exporting Countries and allies including Russia have defied the skeptics by going deeper than their pledged cuts and maintaining them for long enough to deplete bloated inventories and boost prices. While the group says it's committed to the deal for the remainder of the year, it's also contending with a
record-breaking surge in U.S. output
that could undermine its efforts.
Output from the 14 members of OPEC fell 80,000 barrels a day to 32.28 million a day in February, according to a Bloomberg News survey of analysts, oil companies and ship-tracking data. That's the lowest since 31.89 million in April.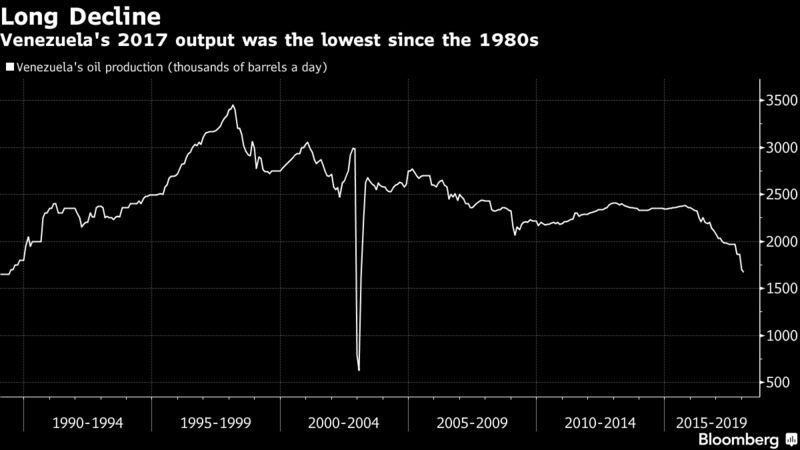 Venezuela's output dropped by 30,000 barrels a day to 1.68 million barrels. The Latin American nation is a big
part of the reason
for OPEC's stellar implementation of promises to curb production. Its industry is suffering from a lack of investment and
looming
U.S. sanctions, sending output last year to the lowest since the 1980s.
Oil production in the U.A.E.
fell last month
due to maintenance at fields that produce the Das Blend, according to a person with knowledge of the matter. The survey found the Persian Gulf country pumped 2.8 million barrels a day, a drop of 50,000 a day from January.
Production in Saudi Arabia, OPEC's largest producer, fell 80,000 barrels a day to 9.88 million barrels, the survey found. Libya's output rose 70,000 barrels a day to 1.05 million, the highest since 2013.
— With assistance by Julian Lee