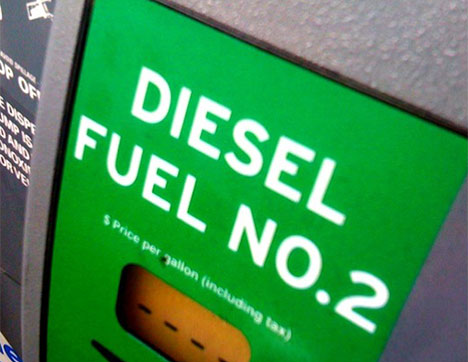 European imports of U.S. diesel are on track to reach their highest monthly level this year so far during July, according to data from OPIS tanker tracking, although increasing demand from Latin America is making it difficult for traders to estimate how much will eventually arrive in the region.


As much as 1 million tons of U.S. diesel could discharge into Europe during the first 20 days of July, according to shipbrokers and OPIS tanker tracking. This is almost double what was tracked arriving in the region during the first 20 days of June.
However, the amount that will eventually head across the Atlantic is becoming increasingly difficult to estimate, with more than half of the tracked volumes expected to load on vessels which have options to discharge in several locations.
An ongoing outage at the 330,000-b/d Pemex Salina Cruz refinery in Mexico, along with strong demand from Latin American countries with troubled refining capacity such as Venezuela and Brazil, have attracted increasing volumes from the U.S. Gulf Coast over recent weeks.
Meanwhile, refiners in PADD3 have been ramping up their output as buoyant diesel margins, healthy domestic demand and open arbitrages pile on the incentives to increase throughput.
While the latest data from the EIA shows a narrow 200,000-bbl gain over 2016 distillate inventory levels in the week to June 16, domestic demand is up around 7.7% year on year, hovering above 4 million b/d, while exports have held a nine-consecutive-week streak of 1 million b/d.
The ability of Latin America to continue absorbing U.S. Gulf Coast diesel output seems unlikely, according to recent research by consultancy Energy Aspects, which is expected to put increasing pressure on European fundamentals as sellers look for alternative outlets.
"With Latin American economies struggling to grow amid political turmoil in many of the big economies, there is limited scope for further market share gains in the region by USGC refiners. This means surplus barrels must go elsewhere -- in all likelihood they will be forced over to Europe, especially while product timespreads do not offer interesting returns," the consultancy said in their market outlook for middle distillates.
While European diesel stocks are currently below last year's peak due to strong domestic demand and refinery turnarounds, healthy margins on both sides of the Atlantic combined with light maintenance schedules planned for the autumn could quickly upset the supply and demand balance as the market emerges from its peak seasonal demand.
"The key point here is that [maintenance] will have to increase by a significant amount or crude will need to tighten and squeeze margins at some point if Atlantic basin diesel timespreads are not to deteriorate rapidly in the autumn. Looking further ahead, Q4 17 looks very problematic if both U.S. refinery runs and European throughputs continue at their current level unchecked," Energy Aspects added.