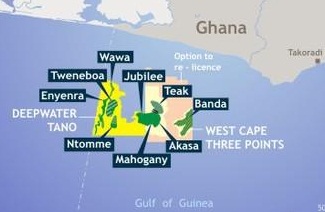 Production from the recently brought onstream TEN development offshore Ghana is being put to good use. According to local media reports, the crude will be used as feedstock for the country's only refinery, the Tema Oil Refinery (TOR).
TOR has been besieged by problems in securing crude to refine due to lack of funds, among other reasons. The crude from the TEN will be a welcome development to all involved in the refinery.
TOR will begin processing TEN crude in January, according to a Ghana Web report.
TOR's Managing Director, Kwame Awuah Darko, described the development as historic and is optimistic that the company will refine the one million barrels of crude it purchases from the TEN field as scheduled, Joy Online reported.