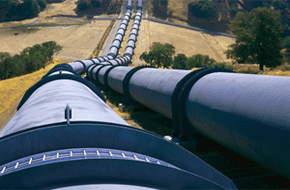 During a visit to Nigeria by Morocco's King Mohammed VI, an agreement was signed that has Morocco and Nigeria jointly developing a gas pipeline. The two countries signed an agreement aimed at connecting Nigeria and some other African countries to European gas markets.
Geoffrey Onyema, Nigeria's Minister of Foreign Affairs, said the pipeline project would be designed with the participation of all stakeholders.
"In this agreement both countries agreed to study and take concrete steps toward the promotion of a regional gas pipeline project that will connect Nigeria's gas resources, those of several West African countries and Morocco,"Onyema speaking to reporters.
Onyema said the project aimed to create a competitive regional electricity market with the potential to be connected to the European energy markets.No timeline was given for when the pipeline construction work will start or how much it will cost.
This is not the first scheme Nigeria has been involved in aimed at transporting natural gas to European markets via a pipeline. More than half-a-decade ago Nigeria, Niger, and Algeria embarked on a project to take gas from Nigeria, through Niger to the coast of Algeria; the Trans-Saharan Gas Pipeline or TSGP. The pipeline was discussed for a number of years, but due to a myriad of reasons it never got off the ground.