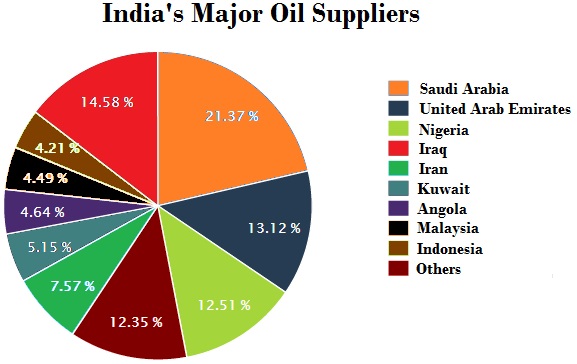 India received its first consignment of 260,000 mt of Iranian crude for its strategic reserves on the west coast, oil ministry officials said on Thursday.


Indian Strategic Petroleum Reserves Ltd, or ISPRL, a state-owned company under the oil ministry, has the mandate to set up 11 million barrels of
strategic crude oil storage at Mangalore
.
State-run Mangalore Refinery and Petrochemicals Ltd. received the first parcel of Iranian mixed crude on Wednesday that was discharged from a VLCC at the
Mangalore cavern
.
ISPRL targets to develop 39 million barrels of strategic crude oil storage capacity at three locations on the eastern and western coasts.
The other
two strategic reserve sites are at Visakhapatnam
on the east coast with capacity of 9.75 million barrels, while
Padur in southern India's Kerala
will have the highest capacity of around 18.33 million barrels when it becomes operational by the end of this year.
Around 5.5 million-6 million barrels of storage at the Mangalore facility is to be filled with Iranian crude.
State-run Bharat Petroleum Corp. Ltd. will receive a similar VLCC cargo by this month and a second cargo early next month into Mangalore, an industry official said.
The South Asian nation has also been exploring sourcing crude from Saudi Arabia and the UAE to fill nearly half of the strategic reserves storage at Mangalore.
The main idea behind developing the storage facilities in the three locations is to maintain at least 10-14 days of crude supply in case of any supply disruptions.
India relies heavily on imported crude as it meets about four-fifth of its demand via overseas purchase.
https://www.tankterminals.com/news_detail.php?id=4001&utm_medium=email&utm_campaign=Subscribers%20-%20Week%2042&utm_content=Subscribers%20-%20Week%2042+CID_9979f95a39ff3f91f79cb5d95e509f34&utm_source=Weekly&utm_term=India%20Gets%20First%20Iranian%20Crude%20Oil%20Cargo%20for%20Strategic%20Reserves