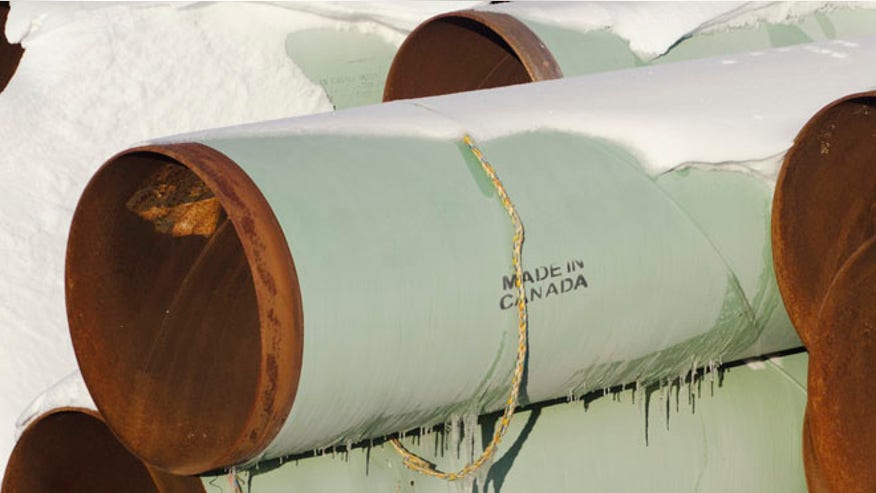 The GOP-controlled Senate failed Wednesday to override President Obama's veto of Keystone XL pipeline legislation but vowed to continue to fight to complete the project.
The vote was 62-37, five votes short of the 67-vote super-majority needed to override a presidential veto. The bill turned back by the president would have approved the controversial pipeline.
"The Senate's failure to override President Obama's veto is a defeat for our economy and American workers," Indiana GOP Sen. Dan Coats said after the vote. "Obama and a majority of Senate Democrats have said no to creating new jobs and increasing our energy security. Despite support from the majority of Americans, this important pro-growth project remains in political paralysis."
But some lawmakers are looking at other ways to muscle the legislation through.
"If we don't win this battle today, we'll attach [the legislation] to another bill and win the war," North Dakota GOP Sen. John Hoeven, a major sponsor of the bill, said before the vote.
Hoeven is considering attaching the Keystone measure to a highway infrastructure bill.
The completion of the Canada-to-Texas pipeline has been a contentious Washington issue for the past six years.
Republicans and other supporters argue the project would create tens of thousands of good-paying jobs and help the United States become less dependent on foreign oil.
Democrats and other opponents say that drilling for the oil in Canada's tar sands will emit too much greenhouse gas and contribute to global warming.
The Senate passed the legislation Jan. 29 -- just weeks after Republicans officially took control of the chamber from Democrats, who for years had held up the effort.
Obama later vetoed the legislation, making good on his vow that no final decision could be made until the State Department completed its impact studies.
"By vetoing the bipartisan Keystone jobs bill, President Obama sided with [the] moneyed special interests over the middle class," said Senate Majority Leader Mitch McConnell, R-Ky.
But Sen. Barbara Boxer, D-Calif., earlier this week told The Hill newspaper that the effort to override the veto was a "ludicrous idea" and rejected the idea of attaching Keystone to the highway legislation.
"First, they hold the homeland security funding bill hostage to immigration," Boxer said. "Now they want to hold the highway bill hostage to big polluting Canadian special interests."