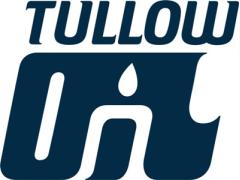 In its 2014 half-yearly results Tullow Oil revealed that it would be exiting two West African countries. Tullow said that after evaluating potential options in Liberia and Sierra Leone it "made the decision not to renew its license interests and will exit its position."
The company's interest in Block LB-15 offshore Liberia expired in June and its interest offshore Sierra Leone on Block SL-07B-11 will expire in August. The expiration of the two licenses, leaves Tullow without assets in the two countries.
Tullow gained its interest in Liberia through a farm-in agreement with Anadarko Petroleum, acquiring a 25% stake in three Liberian blocks; LB-15, LB-16, and LB-17. One well was drilled that proved to be non-commercial and after a review Tullow relinquished its interest in LB-16 and LB-17, leaving it with LB-15 which has now also been relinquished.
In Sierra Leone, again through a deal with Anadarko, Tullow picked up a 10% interest in SL-07B-11, the interest was subsequently increased to 20%. In September 2009, Tullow and its partners made a discovery at the Venus B-1, which was followed up with two further discoveries; the Mercury-1 and the Jupiter-1.