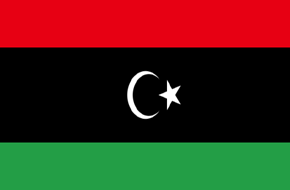 The situation in Libya has grown even more critical as militant fighters overran a Libyan special forces base in the eastern city of Benghazi. A special forces officer told Reuters that the main camp had to be abandoned after coming under sustained attack from a coalition of Islamist fighters and former rebel militias in the city.
The battle at the special forces camp involved rockets and warplanes and left at least 30 people dead.
"We have withdrawn from the army base after heavy shelling," Saiqa Special Forces officer Fadel Al-Hassi told Reuters.
Fighting in both Benghazi and Tripoli are reaching levels not seen since the civil war to oust Muammar Qaddafi.
Libya has been struggling for some form of normality since the end of the civil war but this recent violence has exceeded anything seen in the past couple of years, leading to a number of countries pulling their people out. The UN began pulling out people earlier this month and the US, whose embassy is near the site of the airport where some of the worst fighting has been taking place, evacuated its embassy staff in Tripoli on July 26. Diplomats from the embassy were driven over the border into Tunisia under heavy guard.
Turkey ordered its people home and in late-June requested its state-run oil firm TPAO pull its employees out of Libya. The UK and other European governments were also pulling their people out. Canada is temporarily pulling out its diplomats due to fears about their safety.