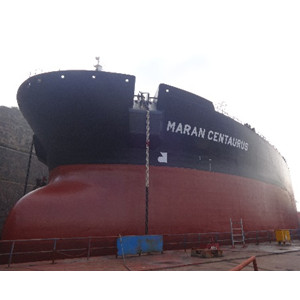 Iraqi state oil firm SOMO has blacklisted three tankers alleged to be involved in shipping crude from Kurdistan.
Kurdistan has been exporting crude independently via Turkey
's Ceyhan Terminal
since mid-2015 after
claiming that
Baghdad had failed to respect an oil revenue-sharing deal and transfer enough money to Erbil.
Baghdad, which exports most of its oil from the Gulf,
countered that
Erbil was not exporting enough crude under the deal
, Reuters reported
.
Last week
,
SOMO sent market participants a letter
reportedly
saying it would no longer allow the
VLCC '
Maran Centaurus
'
,
the Suezmax '
Four Smile
'
and
the Aframax '
SN Olivia
'
to enter Iraqi ports or export crude.
SOMO did not immediately respond to a request for comment on the latest letter
, Reuters said.
The semi-autonomous region
of Kurdistan
exports around 500,000 barrels per day of its crude from Ceyhan
Terminal
. Baghdad's shipments to Kurdistan of Kirkuk crude, which it restarted earlier
last
month, have been only half the previously supplied 180,000
barrels per day
.
Baghdad said
recently
it could divert the Kirkuk crude to Iran by truck instead of sending it to Kurdistan via pipeline
,
if the talks on revenue-sharing broke down.
"The move could be very divisive for the Kurds but also it could set a precedent for other political parties in Iraq to demand their own oil," a government source in Erbil said
, reported Reuters
.