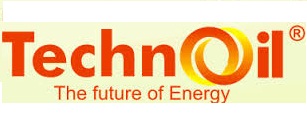 Nigerian downstream firm, Techno Oil Ltd., has been awarded the Lagos Chamber of Commerce and Industry's (LCCI) 2014 Industry Award for the "most innovative and impactful company in the downstream." This is the first year for the LCCI awards.
Speaking at a ceremony, the president of the LCCI, Alhaji Remi Bello, said Techno Oil was among other companies selected after a grueling elimination process by a jury headed by the vice chancellor of Pan African University, Lagos, Prof. Juan Elegido with other distinguished men and women.
Bello said Techno Oil's investment in technologically advanced assets that have help it achieve a daily distribution capacity of 10 million liters of petroleum products through its 45,000 metric ton fuel terminal facility and other retail outlets across the country.
Techno is at present promoting the use of cooking gas across Lagos and other parts of Nigeria and has had groundbreaking success in popularizing the use of LPG.
Speaking on behalf of Techno, Nkechi Obi executive vice-chairman of the company said that the company was humbled by the recognition of its modest contribution to the nation's growth. "All our investments have aided increased National Gross Domestic Product (GDP) and given meaning to the whole essence of the Local Content Act," she said.